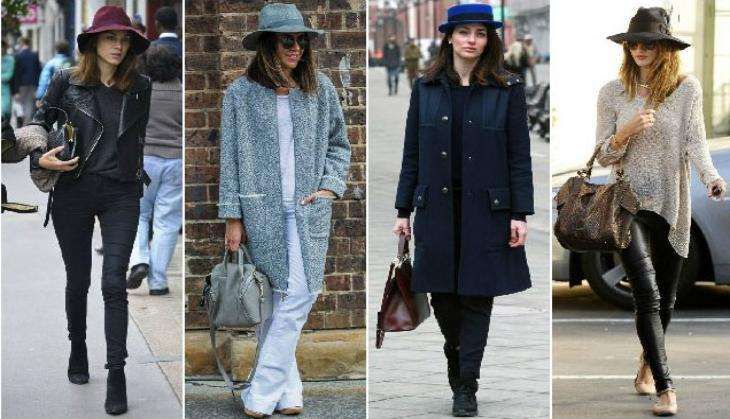 Winter is approaching, so is the worry about what to wear. Different seasons have different demands and therefore our wardrobe, too, needs to change for every season.
Winters are all about looking stunning alongside keeping yourself adequately warm. But don't worry; each winter brings new, beautiful, and wide choices. The key to looking stylish always is to know how to pair your winter clothes perfectly on any occasion.
When it comes to winter clothing collection, there are a few things that fall under the 'must-have' category.
Winter is the time to experiment with all the happy-go-crazy colour combinations. Gift yourself the best winter collection this year and be a trend setter.
Here are clothes that will help you keep your style-quotient high this winter:
1. Skinny leather pants
Leather pants are the best replacement for jeans. Complete your chic look by pairing the leather pants with a tight-fitted sweater or jacket. That's all you need to put out a striking look.
2. Turtleneck sweaters
Your wardrobe must have a turtle neck sweater, preferably black. The most voguish way to carry these sweaters is to wear the turtle neck with a wide-neck dress or jacket. A turtle neck complements the winter knee-length dress in the best possible way.
3. Sweater dress
Sweater dresses are so in fashion. Buy a pair of jeggings and boots to team up with your sweater dress and you are all set to rock the party.
4. Knee-length over coats
A classy overcoat is what you need to mark your fashionable presence. If you choose to go all black with sweater and pants, a solid different color overcoat, may be red, will smoothly gel with the look.
5. Boots (over the knee and ankle length)
Boots highlight and complete various winter looks. When you are in a mood to wear a comfy sweater dress, go for the knee-length boots. Ankle books will enable you to rock the denims paired with a jacket.
6. A faux fur jacket
A faux fur jacket is the BIG thing. Fur jackets with loud colors like red, electric blue or sunny yellow leave a lasting impression. It is safe to wear your other items of clothing in one solid colour if you're choosing the faux fur look.
7. Cozy cardigan
A cozy cardigan gels with western as well as the traditional outfits. They look comfortably stylish and also keeps you warm.
8. Leather jackets
At the time of extreme cold only leather jackets come to the rescue. There is a variety of leather jackets, from flashy to elegant, available in the market. You can easily pair it up with denims and boots to complete the biker-chic look.
9. Cashmere sweater
A cashmere sweater is an awesome thing to own. The best thing about the cashmere sweater is that you can wear it with almost everything. Therefore, you can never go wrong with a cashmere sweater. It will look graceful with denims, trousers, and also leather pants.
10. Cashmere beanie
It is fun to wear Cashmere beanies. They can go with your chic as well as funky look. You just need to buy what suits you the best.