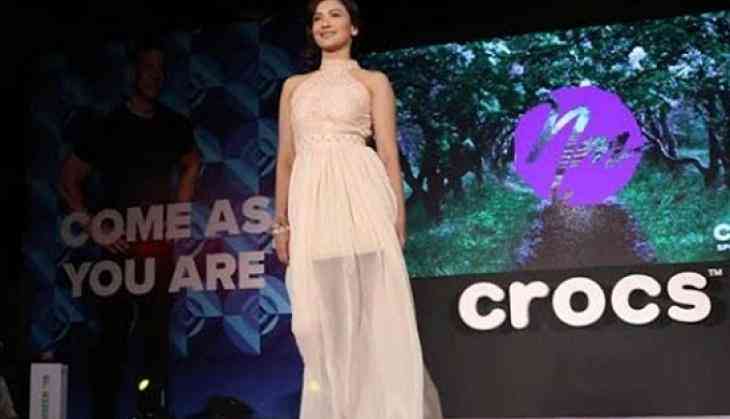 A global footwear brand, Crocs has launched its latest Spring/Summer'18 collection as a part of their three-day long trade show at the Westin Gurgaon, New Delhi.
The show saw model and actress Gauhar Khan glistening the ramp walking in Crocs Leigh Ann Wedge collection.
The collection was showcased on the ramp in association with resort wear designer Nidhi Munim, who has also been appointed as the digital brand ambassador for the Crocs India.
Deepak Chhabra, M.D., Crocs India said, "Our association with Nidhi has been a great success tonight and we are happy to have her join our Crocs family as the Digital Ambassador."
"Crocs has been constantly transforming its styles by bringing in fashion forward footwear and today we saw a wide variety of the same on the ramp. With our presence in the fashion industry, this is another step towards retaining our foothold in the fashion space. With the launch of our SS '18 collection, we are excited for our valuable customers to experience the same," Chhabra added.
The audience saw Crocs' in hot-selling styles like Lina Embellished D'Orsay, Citilane Roka, Isabella T-strap and many more collections on the ramp with a unique twist, which complimented the designer's collection.
It's e-commerce and marketing manager, Bhavna Tewari said, "With Crocs' changing portfolio which provides the distinct styles for each individual, it is the perfect way for people to feel comfortable in their own skin and celebrate their uniqueness, which we present though our campaign 'Come As You Are'."
-ANI