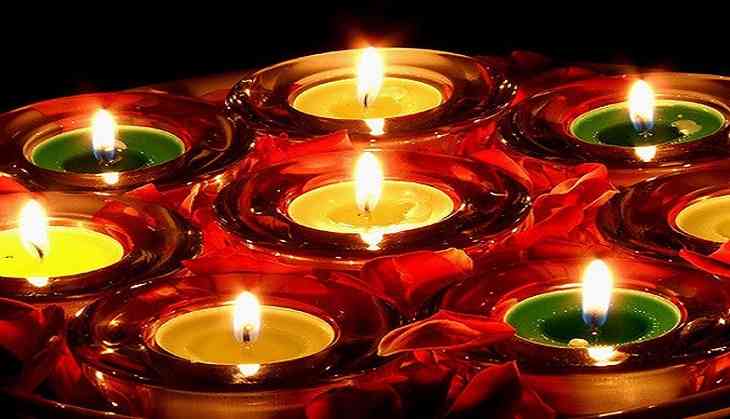 As the city turns into an impressive orchestra of fireworks, experience the festival of lights in a way never done before.
This Diwali, cure your itchy feet by immersing yourself into a unique brand of festive excitement. Just get dressed and prepare yourself to experience the festival on road while capturing the magnificence of a well-decorated city. a treat to everyone's eyes.
Street food, festive cuisine, and heartiest exchanges with strangers are only going to add to your celebrations! Here are five apps that can help you turn your Diwali into a truly remarkable one:
- Uber
How Uber adds to your fun as you ramble around the city is that you can also order food while you're on the go. UberEATS allows you to pre-book mouth-watering recipes from an eclectic range of cuisines and get them delivered around the curb. Munching beneath the glittering Diwali night sky, surely the perfect dinner date to have. Bon appetite!
- Ola Cabs
Featuring a range of options from sedans, SUVs to luxury vehicles including Mercedes, BMW, and Audi, Ola has everything that you need at your disposal. Its prime vehicles also offer Wi-Fi connectivity so that nothing stops you from going live on Instagram during your night-time endeavour. The Ola App also syncs your smartphone on Ola Play cabs, giving you complete control over the entertainment during your trip around the city.
A quick tip: Pre-book your rides in advance as cab discovery becomes increasingly difficult during the festive crunch.
- TYGR App
Doing away with the hassles of surcharges, here's a platform offering unmatched advantages to festive commuters. The technologically-evolved TYGR App has round-the-clock availability of vehicles with its massive fleet strolling in and around the city. What's more? TYGR has the widest range of luxury and recreational vehicles including limousines, shuttle vans and whatnot! Knocking the doors of your relatives in a limo? Sounds interesting.
- Formula2Ride
Why let anyone else be on the driver's seat when you can zoom around the city on your own? Formula2Ride, a car rental platform by Formula Group, comes as one of the best options for wandering in and around the city. Book your own quality-assured and compliant hatchback, sedan, SUV, or luxury vehicle with unlimited driving distance at cost-effective rates to meet and greet your friends and family. Formula2Ride also provides exquisite chauffeur services which can give you a truly majestic experience often availed by diplomats, Non-Resident Indians, tourists, and premier domestic users.
- Meru Cabs
With its presence across all major towns, it offers chauffeured radio-cabs which you can book at an hourly rate. The brand is known to have a stringent screening process and rigorous training for its chauffeurs - just the perfect recipe for your Diwali night escapade.
This year, don't let your Diwali celebrations become dull and monotonous. As the city gets bursting in its full glory, on-road Diwali celebrations are something that you need to cross off your bucket list. Why wait then? Just dress yourself and get ready to immerse yourself in the true essence of the much-loved festival!
-ANI