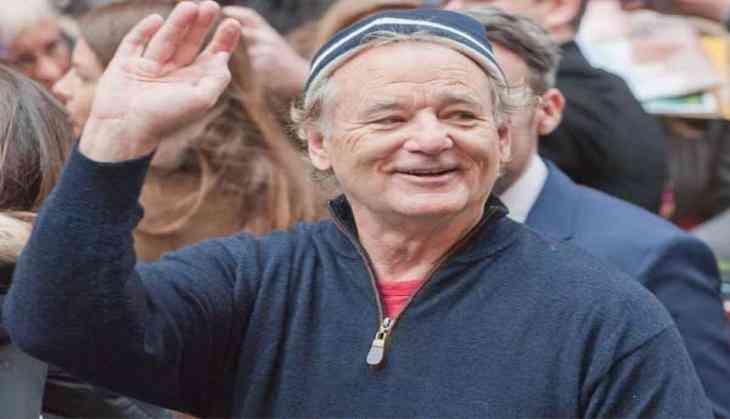 The Emmy award winning actor, comedian, and writer, Bill Murray got emotional when he recently attended the performance of the musical "Groundhog Day" at the August Wilson Theater in New York City.
The Broadway musical is based on the classic 1993 comedy in which he starred as TV weatherman Phil Connors who, being caught in a loop of time, keeps living the same day repeatedly.
According to The Independent, Murray and his brother Brian Doyle-Murray, who also starred in the film as Buster, and Danny Rubin, who co-wrote the screenplay for the film and the book for the musical, got the opportunity to relive " Groundhog Day" by attending the musical.
New York Times writer Sopan Deb has closely followed Murray's reactions in his account of the event, "Mr. Murray exhibited a range of emotions throughout the night," Deb wrote.
"At first, it was quirky one-liners to gleeful fans, who suddenly recognised him. There were gestures and guffaws during the first act. But by the end of the performance, Mr. Murray was visibly sobbing."
His emotions were still apparent when he joined the cast backstage. He told conductor David Holcenberg that watching his movie adapt to theatre "really killed" him. He was moved by the message of the work once again: "The idea that... the idea that we just have to try again. We just have to try again. It's such a beautiful, powerful idea", he said in an interview.
He addressed the cast and said, "As actors, I can't respect enough how disciplined you are and how serving you are of the process. There's nothing worse than seeing someone that's out for themselves. And you are all in it for each other. When you ever feel you don't know what to do, sing to the person next to you. And that person will sing to the person next to that person, and then you will have this force that's even stronger."
Known for his antics, the actor did not disappoint. At intermission, he reportedly climbed over a woman in the empty row, rather than walk up the aisle. He also took the time to take selfies with fans, handing two young boys some Junior Mints.
-ANI