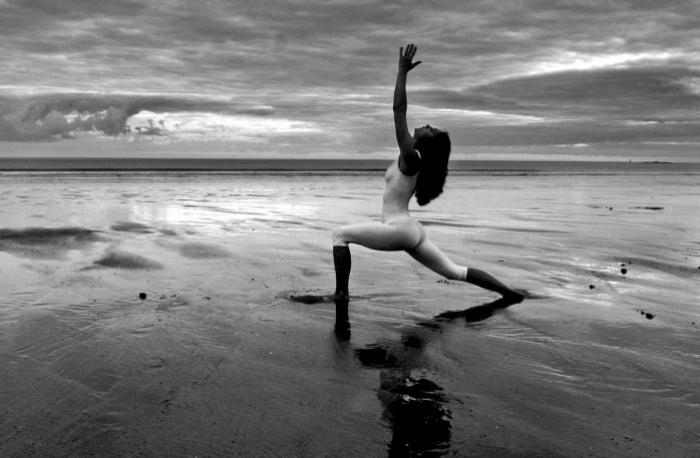 Are you suffering from the modern day existential crisis of suffering through a day which leaves you with no 'me time'? We get it. You sit in your 2x2 cubicles, slog all day, reply to stinkers that request you to 'revert back' (stooppiit !!). This, is the brain drain of our times.
There is a way to overcome the effects of our non-stop caffeine breaks, oily junk food intake, bad posture and sedentary lifestyle. Want to live healthy but have no time to run down to the local gym? Fear not. Just download one of these apps and work your way to a paunch-free life.
As a Diwali bonus, we've ensured that ALL the apps can be downloaded for free.
1. Johnson & Johnson Official 7 Minute Workout
This seven minute workout regime is currently all the rage. Presumably, because it only lasts for seven minutes. Also probably because these are high intensity workouts which yield results quickly. The J&J 7-Minute has 72 exercises which have over a 1,000 variations!
The app also tests your fitness level through questions, and recommends the best workout regime for you.
Available on both iOS and Android
2. FitStar Personal Trainer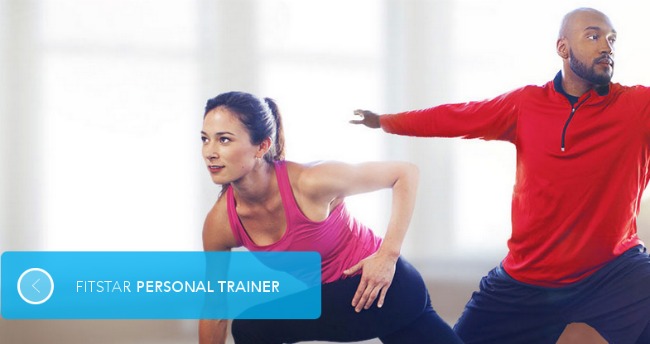 Fill out a questionnaire, and get a personalised virtual trainer who will customise exercises according to your needs. A pocket trainer, if you will. Created by former NFL star Tony Gonzalez, the download is free but to unlock some of the levels, you'll have to dish out money.
Available on iOS
3. Pact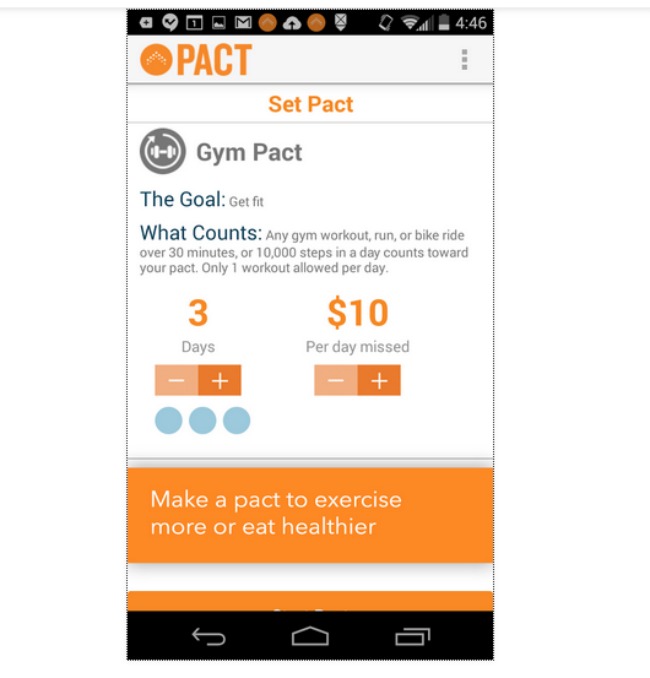 This is a pretty interesting app. While the download is free, from there on you create a fitness 'pact' with other users on the community. If you remain active, and your team member doesn't, they have to pay up. More of a monitor than a trainer, it requires you to check-in to gyms, post pictures of your meals, and keeps track of whether you're faking it or not through your phone GPS! If you have this app, you'll just have to get fit.
Available for iOS and Android
4. LoseIt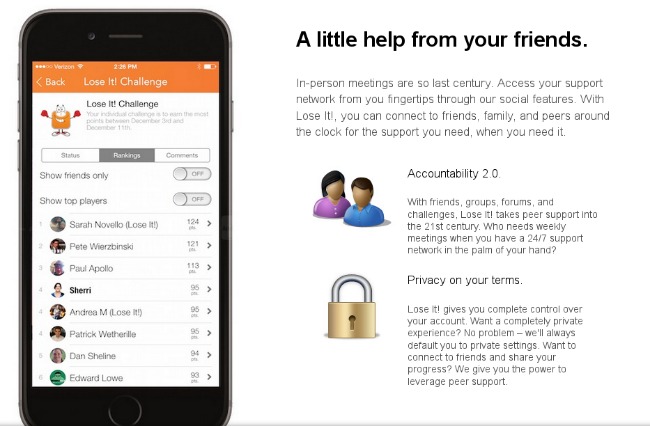 This app requires you to set a calorie 'budget' for the day, tracks your food intake and coaxes you to exercise. It's like an oversharing, over enthusiastic PT teacher, but on your phone. It also encourages you to connect with friends and make it a peer challenge.
Available for iOS and Android
5. 7Min
The other seven minute workout app in the free download market. Be it core workout or cardio, you name it, they have it. As with the J&J app, this one too is a high-intensity regime that tires you out in seven minutes flat.
Available on iOS
6. Daily Yoga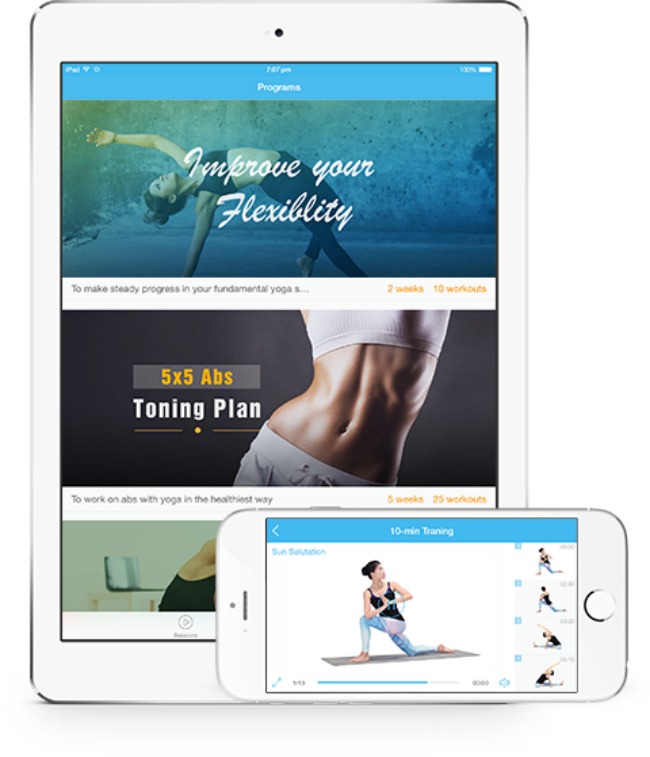 For those firm believers of the power of yoga, there's this amazing app. Videos from yoga instructors help you go through your regime as smoothly as possible. You can pick which program suits you best: for weight loss, athletes, toning, prenatal, de-stress, etc. The app also charts your progress, the inflow of videos helps the user to get healthier according to their body type.
Available for iOS and Android
7. Sworkit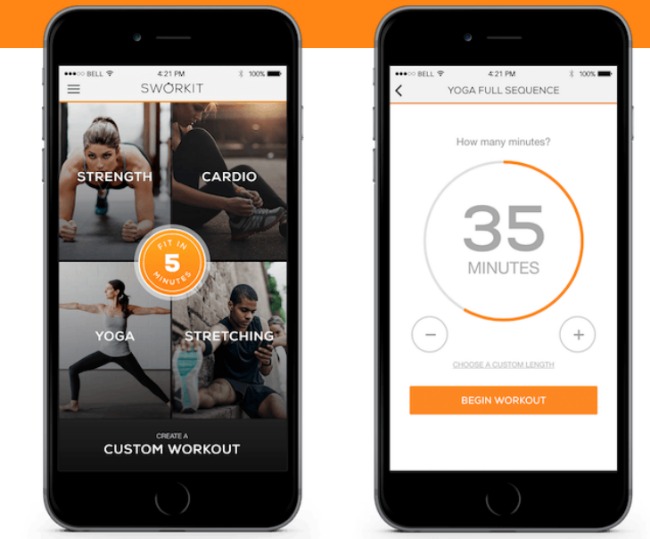 The app is divided into Sworkit Pro and Lite categories. It gives you the option of picking from a wide range of fitness regimes, according to your time frame. The exercises can range from five to over 60 minutes as per your desire. Not only does it allow you to pick your time, it also gives you everything from Yoga to pilates, from core to basic stretching exercises.
As the app's name says, all you need to do is 'simply work it'.
Available for iOS and Android
8. Fitnet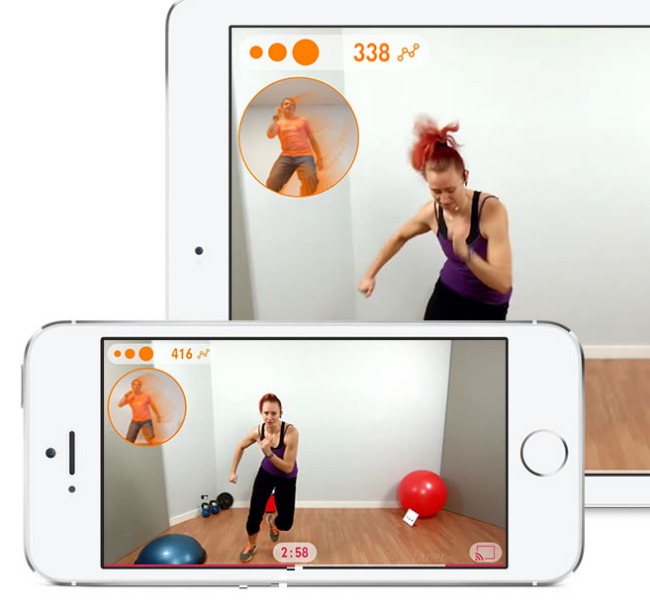 Login, start a web-session with a trainer and workout as he/she shows you what to do. Real time trainer, real time comments, real time trainer. What can be cooler than that? You have all the benefits of a gym trainer, at home.
Available for iOS and Android
9. Human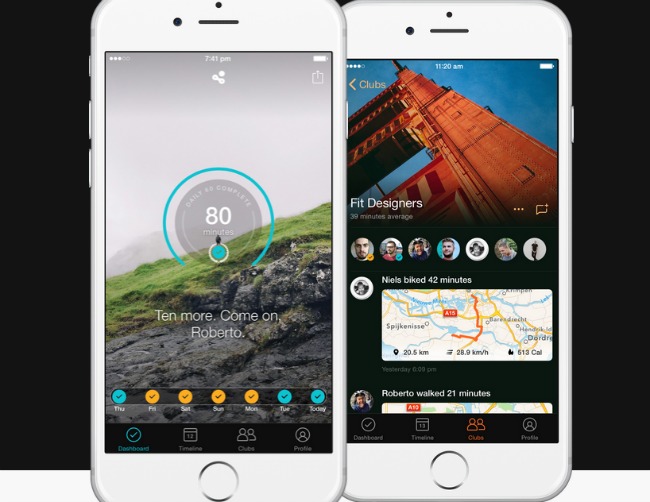 An activity and calorie tracker, this app wants to know what you're doing, where and what you're eating, and how much. It's your very own pocket 'human stalker'. If you don't 'move' for at least 30 minutes every day, the app has failed its job.
Available for iOS for now, but an Android version is coming soon.