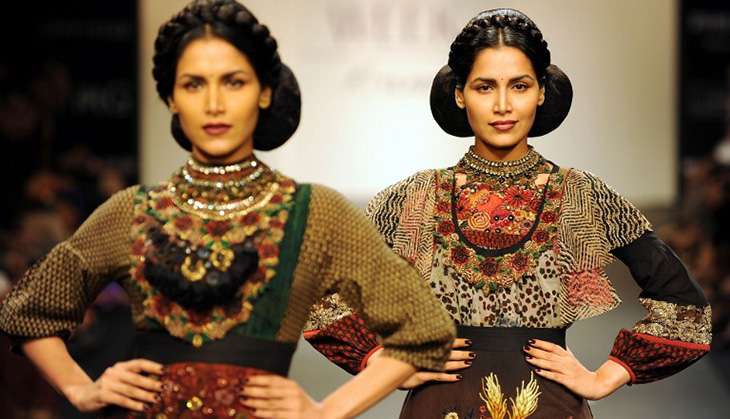 Photo: AFP PHOTO/ Indranil MUKHERJEE
It has been a little over a week since the demonetisation of Rs 500 and Rs 1000 notes took effect. The move was announced on 8 November by Prime Minister Narendra Modi - ostensibly to fight fake currency and black money. While the initial suddenness of the move has been absorbed by the people, there's still chaos looming. The people who are worst affected are daily wagers as well as the semi-urban and rural population.
The big names of the fashion industry have supported this move, but only a very small section of the industry has spoken out about the actual issues they have faced since the move. Designers who have just set up in an already competitive market are appreciating the move, thinking of it as a step towards a transparent future, but are feeling crippled in a largely cash-based industry.
No money to pay workers
Manish Tripathi, owner of Antardesi, an ethnic wear brand for men, said, "I support the PM in the decision he has taken, and hope that this move helps in curbing the black money problem. But the move has led to a lot of delayed payments. It is not only getting them from the clients but also making payments to smaller vendors that is becoming very difficult."
Many designers are reiterating the same thing. Adda embroiderers, pico wallas, workers who make cloth buttons and those who iron the finished garment are hired on a daily basis and have to be paid by cash. Small fashion businesses do not have these daily workers on their payroll and do not get any pucca bills for availing these services. But it is an essential part of the machinery.
Even the master tailors and pattern masters who hold jobs in these small set ups prefer to get their salaries paid in cash, even if designers have set up accounts for them. For these designers, production has come to a standstill.