Ah, the dilemma of online shopping. Especially when it comes to clothes.
"Will it fit me well? I don't think this'll look good on me."
"What if it's too large or too small? They mess up with the sizes, you know!"
"Isn't it better to try it on physically?"
"I don't wanna waste any money. What if it doesn't fit me?"
It's good to have questions. Without questions, there'll be no answers.
And in case of virtual clothes shopping, it's more crucial to know what you want, what you should be buying and most importantly, how to buy clothes online!
The world of online shopping is teeming with discounts and good deals. It's sad to miss out on the good stuff.
So here's a quick guide on how to start shopping clothes online.
1. Measure yourself
Before you start shopping online, here's what you need to do. Get a measuring tape. Measure the following three ares:
1. Chest/Bust: Measure the fullest part of your chest/bust.
2. Waist: Measure the slimmest (thinnest) part of your waist
3. Hips: Measure the fullest part of your hips.
(view image below)
One website's size 10 could be a size 12 for another website. Same goes for 'Large', 'Medium' and 'Small' sizes. One company's Small size could be another's Medium. Moreover, you'll often encounter US, UK and EURO sizes.
Decoding all this lies in knowing your size, which is our next point.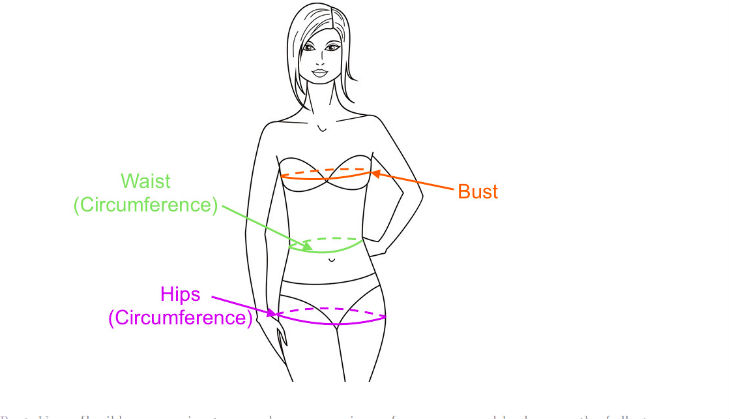 2. Decoding the 'Size' mystery
Once you know your accurate measurements, decoding the size problem will be very easy.
Most Indian shopping websites have a small button or tab marked as 'Size Guide' or 'Size Chart' right next to the size selection button.
When you click on it, the manufacturer/retailer will tell you the actual measurements of the garment.
(Check image below). What size measurement is closest to your own measurements? And that's it. You've found your true size.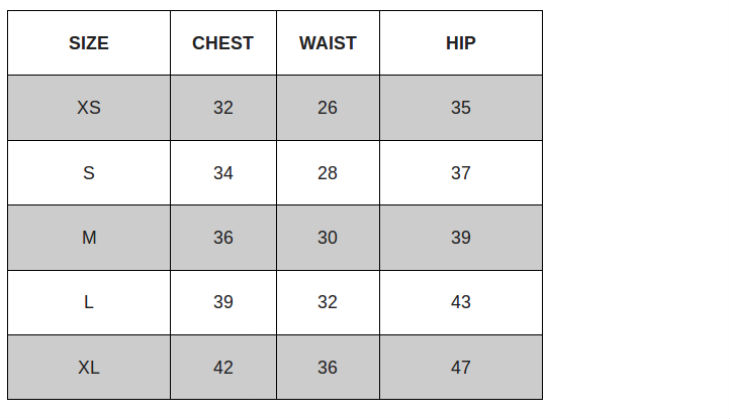 3. Reviews and Ratings
Make sure to check out the entire review and ratings section of each product you like. Sometimes user ratings help you figure out if it's a genuine item or something that needs to be avoided. Anything above three star rating is good. Anything below merits a 'think again'. Do read the negative comments and why buyers didn't like it.
4. Filters & Sorters
Ah, the blessing of Filter and Sort sections!
Most good shopping websites have several filters and sorting options. Filters help you choose the particular kind of item you'd like to purchase: for instance, full-sleeves or sleevless, maxi-dress or short dress.
Sorting tabs, on the other, helps you sort the items according to price (high and low prices), latest additions and most popular options.
So, look for these options on the website and utilise them to browse clothes.
4. Material, Fit
Next, check out the material - cotton, silk, rayon, etc. Make sure to buy something that you'll wear. Check the fit of the dress or top you're buying from the pictures provided. Some clothes have a looser fitting (like umbrella tops) and some have tight fits (bodycon dresses). Buy accordingly.
5. Colour
Be ready to accept that the colour of the jeans or top you ordered may turn out to be different from what it looks like on screen. So a black may turn out to be dark-grey and green may look like teal.
Here's where the reviews and ratings come in handy. So if you get a white instead of ivory, don't worry, it's not a miss every time!
6. Refund and Return policies
Before finalising any item, check out the wesbite/company's refund and return policies.
If there's a no return clause, think before you buy. However, most websites have a return policy. Give the policies a quick read before proceeding to pay. Check how long you have to send the product back.