When your mother is the enemy: the horror of breast ironing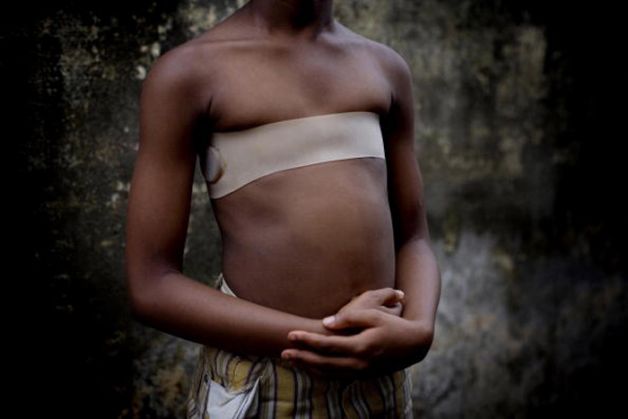 "I was eight when my mother told me: 'Take your top off. Do you have breasts already? When a girl your age has breasts, men look at her.'
I didn't understand what she was doing. Every day, sometimes three times a day, she would flatten my chest with a hot spatula. She would just say: 'It's for your own good.'
It was a nightmare. I noticed that the more she massaged me, the more my breasts grew. When she realised it wasn't working, she used a rock. That was hell. It felt like my body was on fire. She massaged and massaged. Sometimes, I try to understand my mother's actions. It hurts so much when I look at myself in the mirror." - Doriane, 19, in a conversation with French photographer Gildas Pare for VICE France.
It sounds like an ancient ritual of brutality and ignorance that has no place in the modern world.
Unfortunately, as Pare found when he travelled to Cameroon, the brutal tradition of breast ironing is very much alive, leaving a legion of young girls physically and emotionally shattered.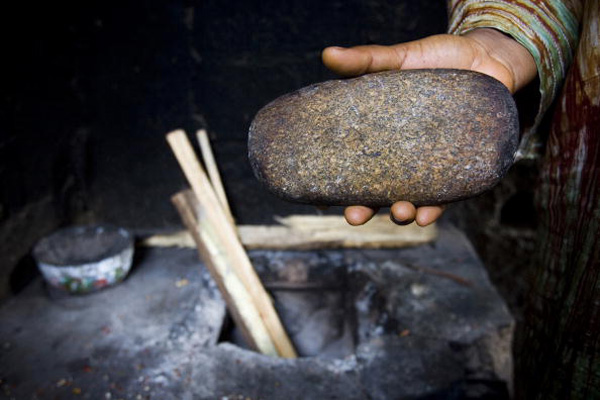 According to Pare, 'The idea is that if your breasts don't grow, men won't be attracted to you. Mothers do it in the hope that their daughters won't get pregnant and instead be able to continue their education. If no one's attracted to them, they won't end up getting married early.'
A UN report says that breast ironing - the flattening of a young girl's developing chest to 'protect her from rape and sexual harassment' - now affects 3.8 million women worldwide.
Breast ironing, widespread in African countries like Nigeria, South Africa, Cameroon and several other West African nations, is carried out by the girl's mother in about 58% of cases, according to the report.
In Cameroon, up to 50% of young girls - as young as age 10 - undergo breast ironing on a daily basis, and the United Nations has warned that the practice is being continued by the diaspora in Britain and other parts of the world.
Leyla Hussein, co-founder of the not-for-profit Daughters of Eve told Cosmopolitan: "Destroying a woman's or girl's breasts in this way can take anything from a couple of days to a few weeks. The words 'culture', 'tradition' or 'religion' might come up when trying to explain this absurdly harmful practice, but as in the case of FGM (Female Genital Mutilation), these words are only thinly veiled excuses."
She should know. Hussein, a Somali, underwent FGM in her teens and believes it is 'absurd' that women's bodies are not 'considered safe in their natural states.'
That's an understatement.
Typically, the young girls' breasts are flattened using stones, hammers or spatulas heated over coals to stop them developing. Some families also prefer to use a tight elastic belt to press down the breast to prevent them from growing.
It's also mostly a well-kept secret between the young girl and her mother - fathers, it is documented, are often completely unaware.
Apart from the sheer physical trauma of it, breast ironing also exposes girls to health problems such as cancer, abscesses, itching, and discharge of milk, infection and dis-symmetry of the breasts.
Girls are also likely to have to deal with cysts, breast infections, severe fever, tissue damage and in some cases, the complete disappearance of one or both breasts.
As with many things cloaked under the term 'culture', there is little to no public outcry or legal remedy. The United Nations has increasingly been pressuring governments to intervene, though little has happened yet.
In the meanwhile, millions of young girls are going through life fearful of their bodies, their mothers, and what every day brings.