Wasted childhood: A peek into the lives of Delhi's street children
There are lakhs of children who live on Delhi's streets, some with their families and others on their own. Most of them are compelled by their guardians to earn money either through begging or selling small items at pavements and traffic signals.
Some of them don't even get to go to school and most of them don't get proper food.
This story looks at the stories of some of these children, whose childhood has been destroyed because of poverty, displacement and exploitation.
Ragpickers at Nizamuddin Railway station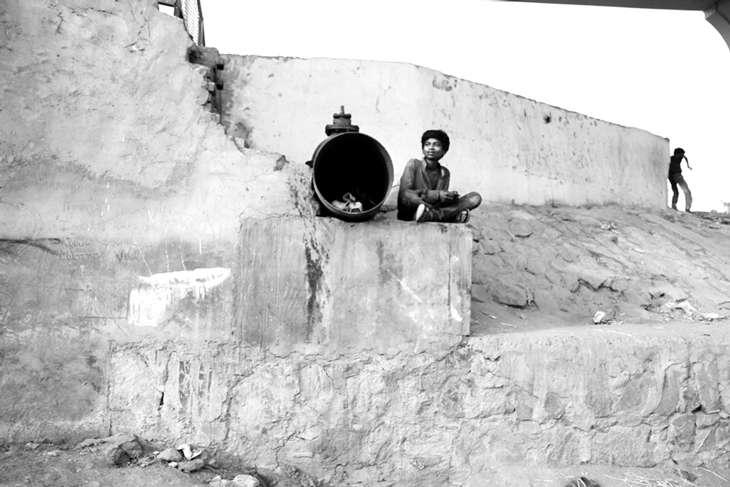 Vishal collects plastic and glass bottles from trains (Siddharth Behl)
Vishal is a 15 year old boy who ran away from his home in Haryana at the age of 10. He faced domestic violence, which deeply affected him mentally. Since then he has been living in Delhi and works as a rag picker. He collects and sells glasses and plastic bottles that have been discareded by passengers on trains.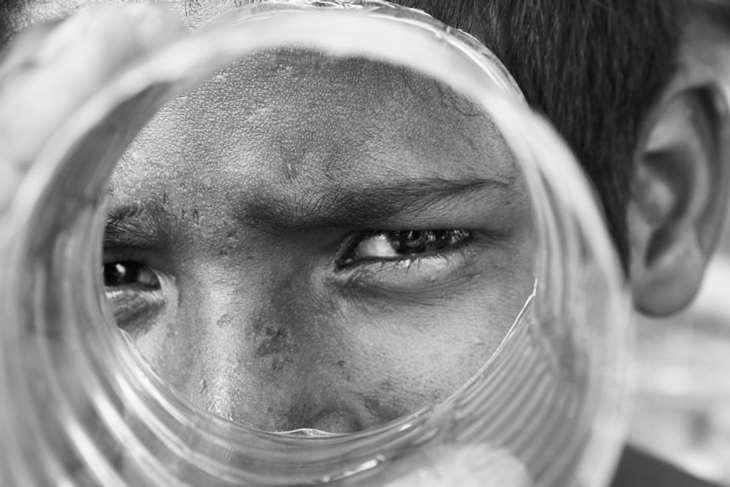 Faizan (13) was a victim of acute domestic abuse (Siddharth Behl)
Faizan (13 years) has been living in Delhi for almost 3 years now. His home is in Agra and he ran away from there when he was 10. Like Vishal he often goes to meet his family - a mother, father, an elder brother and a younger sister.
He was a victim of acute domestic violence, something that he naturally doesn't mention during the course of conversations. He has now developed an addiction to drugs and smoking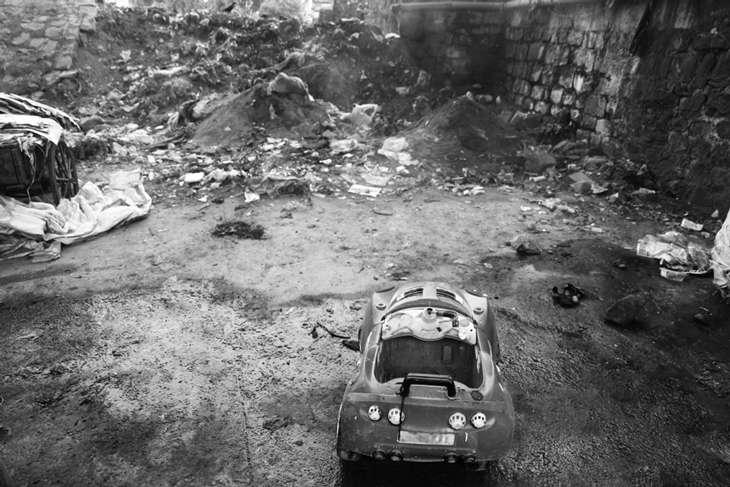 Siddharth Behl
All the children live here together. Their childhood has been lost long ago. They live like young adults. However, they crave for love and family affection.
Ragpickers who stay with family at ISBT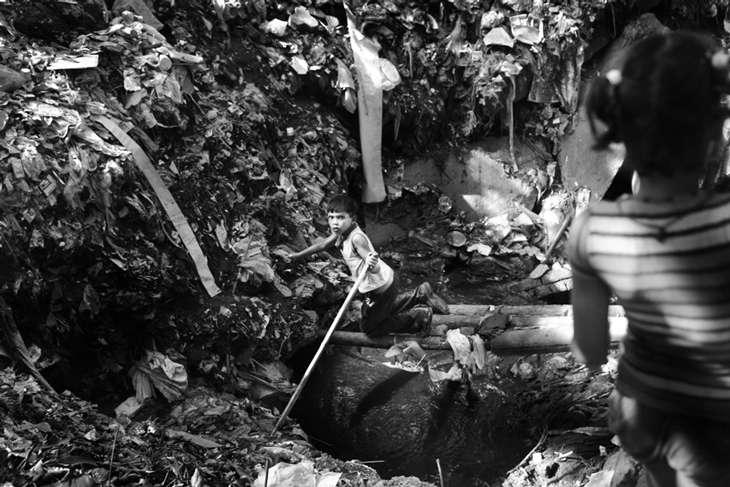 Bhura earns around Rs 100 rupees a day after he sells off all the trash he collects. (Siddharth Behl)
Mahesh/Bhura is just 10 and is a trash collector. His mother migrated from Madhya Pradesh soon after her marriage and he was born and brought up here in the city. He resides with his parents and other children in a small community near the Kashmiri Gate ISBT.
Bhura's father is a rickshaw driver and his mother is also a part time ragpicker. Bhura earns around Rs 100 rupees a day after he sells off all the trash he collects from bus stands and other places. His parents feel that he is disinterested in school and make him fetch plastic trash daily.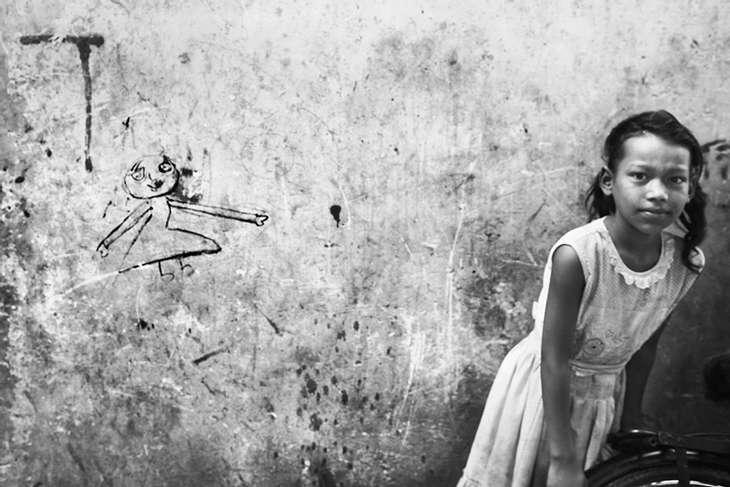 Siddharth Behl
There are other children along with Bhura who collect trash on a daily basis. Despite going to school, their evening job is collecting and selling plastic bottles. They have their sacks and their designated spots.
Some of them do go to school. But by evening they disappear in the hullabaloo of noisy buses and filthy corners to pick trash.
Performing artists - Patel Nagar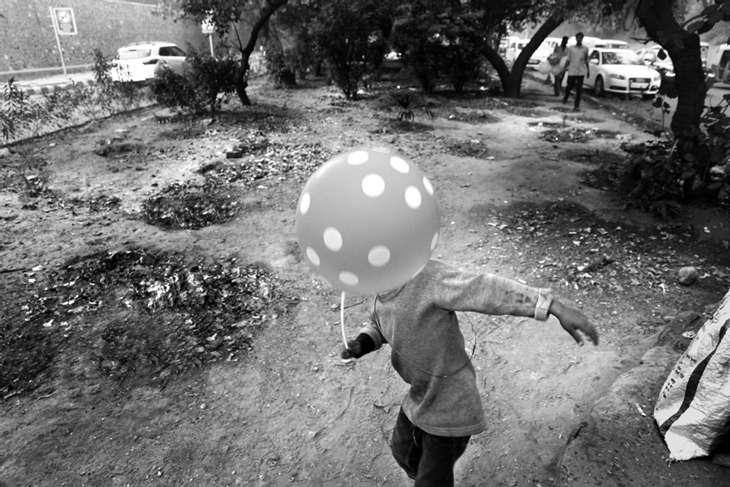 Siddharth Behl
Sanjay, Sonia, Bharti, Kareena along with other children and their parents and elders travel from place to place in and around Delhi, showing their acrobatic skills to earn their livelihood. This set of people belong to the Ghumantu jati (nomadic community) and they live together in a closed community in Patel Nagar.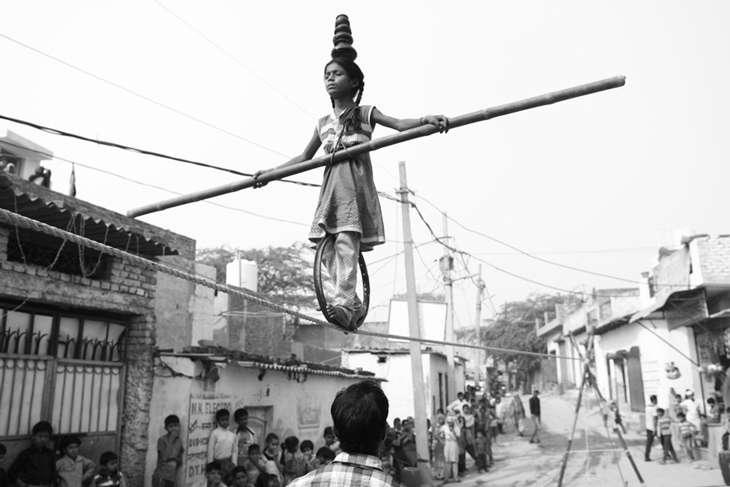 Siddharth Behl
With sets of bamboos, ropes, a transistor with an old woofer, a fixed set of Bollywood songs, a rickshaw, the community wanders through Delhi to make a living.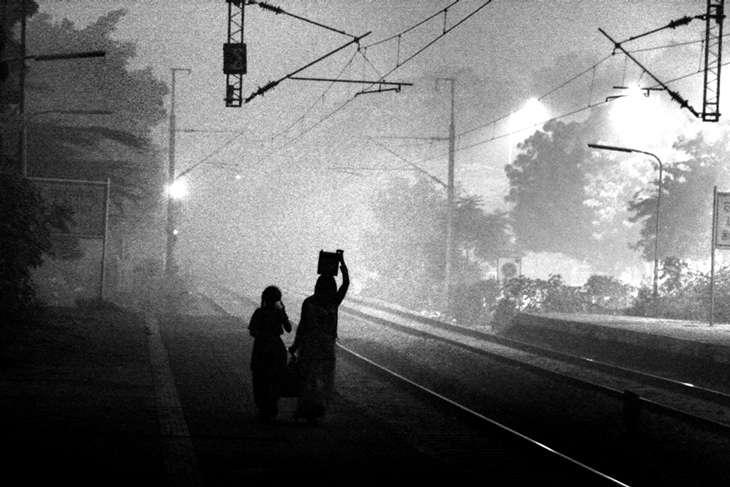 Siddharth Behl
The community lives in the capital city for nearly 9 months to earn their livelihood through their children and go back to their homes in Jharkhand during the harvest season.
Migrants from Rajasthan - Rajouri Garden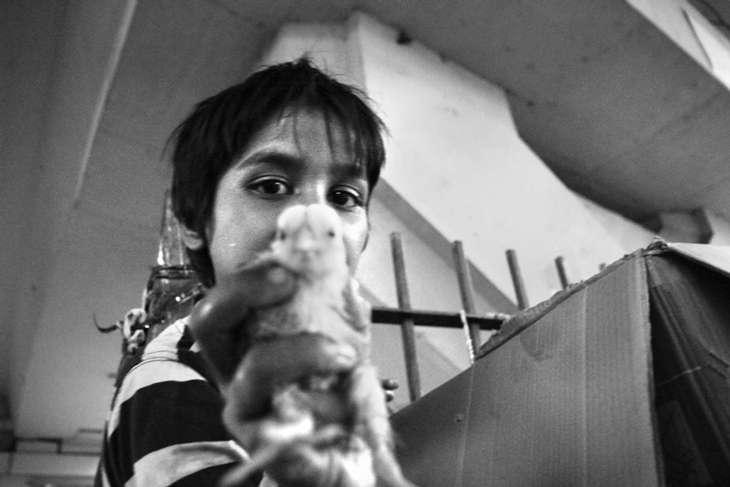 Bhagwanti's mother dresses her up like a boy to keep her safe from predators (Siddharth Behl)
Bhagwanti sells baloons on the streets and begs occasionally. Out of fear for her security, her mother deliberately dresses her up like a boy.
According to Bhagwanti's mother, children, especially girls, are often targetted by predators.
High cases of abduction at Chandni Chowk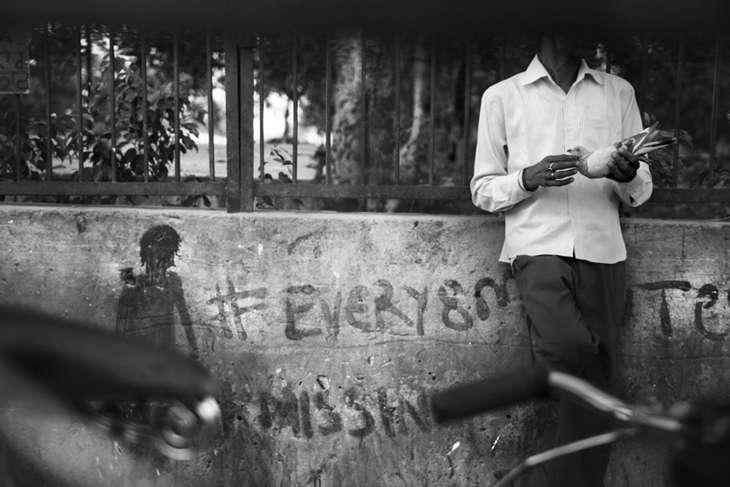 Siddharth Behl
The Chandni Chowk area has witnessed the highest number of cases of abduction. Particularly vulnerable is the night shelter where migrants, mostly from Bihar, have been living for more than 10 years.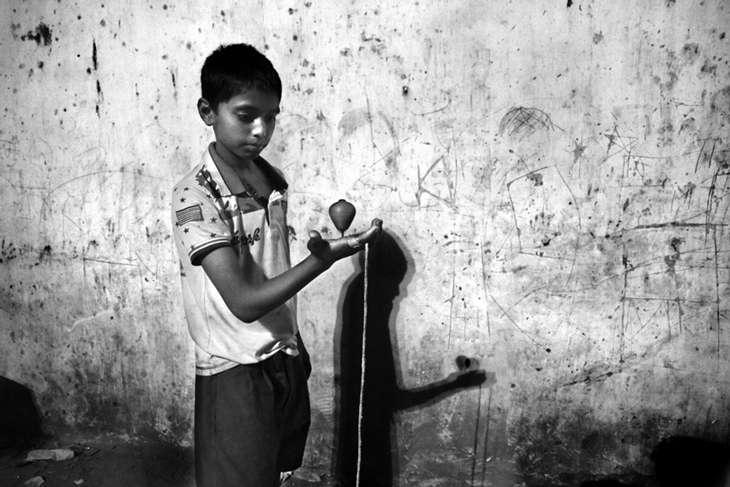 Shameem collects glass bottles and sells them. He has been doing this since he was a little child. (Siddharth Behl)
Shameem lives near New Delhi Railway Station. His parents migrated from a small village in West Bengal to Delhi in 2001. He collects glass bottles daily and sells them to earn money. He has been doing this daily since he was a little child.
The feature was prepared as part of the National Foundation for India's Media Fellowship.