V-Day relationship goals: This man cycled 70,000 miles to be with his love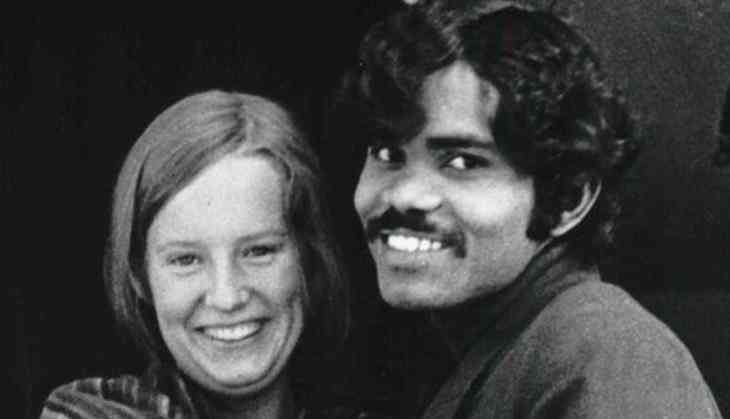 Imagine cycling 7,000 miles across continents to be with the woman you love. A woman who perhaps lives in Sweden. Perhaps not. You met her briefly when she visited Delhi and approached you to sketch a portrait of hers. You made not one, but three, and she tipped you much more than the other "hippies" who came in hordes those days.
The year was 1975.
You knew that this was the woman whom the astrologer had predicted about on a palm leaf when you were born. "A girl from far, far away, from outside the village, the district, the province, the state and even the country."
This had to be her. But you double-checked. Asked her if she was born in May and she nodded her head.
"His future wife will be musical, own a jungle and be born under the sign of Taurus."
PK was an untouchable. He learnt early that untouchables made dirty everything that was pure and holy. The priests threw stones at PK whenever he approached the village temple.
He did not understand why the Brahmins disliked him so much, nor why they kept him out of the temple. He had no explanation for the stones that were hurled at him. All he knew was, they stung.
"Or when the high-caste children touched PK by mistake, they ran away and washed themselves in the river."
The woman dreamed of visiting India ever since she turned 12, when her class was shown a film about the Ganges. She knew that this is where she belonged. Where she longed to be.
"This black and white film was her first introduction to India. It affected her more than anything else she was taught at school. They were asked to write essays about it; hers was a long and emotional text."
Lotta's longing for the East only grew.
"The Beatles are off to India to meditate, the Swedish newspapers announced. She read about how George Harrison had trav­elled to India, met with spiritual masters, learned to play the sitar and performed an Indian song in a Hindu temple in London. She also read an interview with Maharishi Mahesh Yogi, guru to the Beatles, who said that the Fab Four had cosmic potential. India was everywhere, impos­sible to escape."
PK was an untouchable. Lotta's family descended from a knight though it wasn't obvious from their modest lifestyle. They were nobles, the von Schedvins. Yet they were destined to be together.
PK meets Lotta
Jagat Ananda Pradyumna Kumar Mahanandia or PK, as the world now knows him, met Lotta on December 17, 1975 in Connaught Place - near a fountain in Central Park "that doesn't exist anymore". He would sit outside the Indian Coffee House, a landmark then, which is where the "hippies" hung around.
His story The Amazing Story Of The Man Who Cycled From India to Europe For Love has just been published by Pan Macmillan India.
PK spoke little English and that too with a heavy Oriya accent. He was a student of fine arts at the Delhi College of Arts and was trying to make some money by drawing portraits. He decided to strike up a conversation with Lotta.
Within two weeks they were good friends. Lotta brought him flowers one day, and he took her to the Mughal Gardens at Rashtrapati Bhawan - his first romantic gesture. PK had drawn a portrait of then President Fakhruddin Ali Ahmed in a record 13 minutes and had contacts inside the President's House.
Lotta brought him a toothbrush and showed him how to brush his teeth.
By week three, the two were in Orissa - Odisha as Lotta very matter-of-factly points out - to meet PK's family - to seek their blessings to get married.
Right after their marriage Lotta returned to Sweden promising to return in August later that year.
When she didn't, PK decided to undertake the journey - forgetting if she was from "Sweden or Switzerland" - with only $80 as savings.
A "Mr Jain" helped him get to Kabul. Although, in his naivete, PK had planned to cycle through Pakistan to Afghanistan. Of course, he learnt through Mr Jain that was impossible.
He reached Sweden heavily bearded and smelling. He couldn't have hugged Lotta so he did a "namaste". But Lotta didn't care about how he smelled, she was too happy to see him.
PK and Lotta have been happily married for 40 years and have two children too.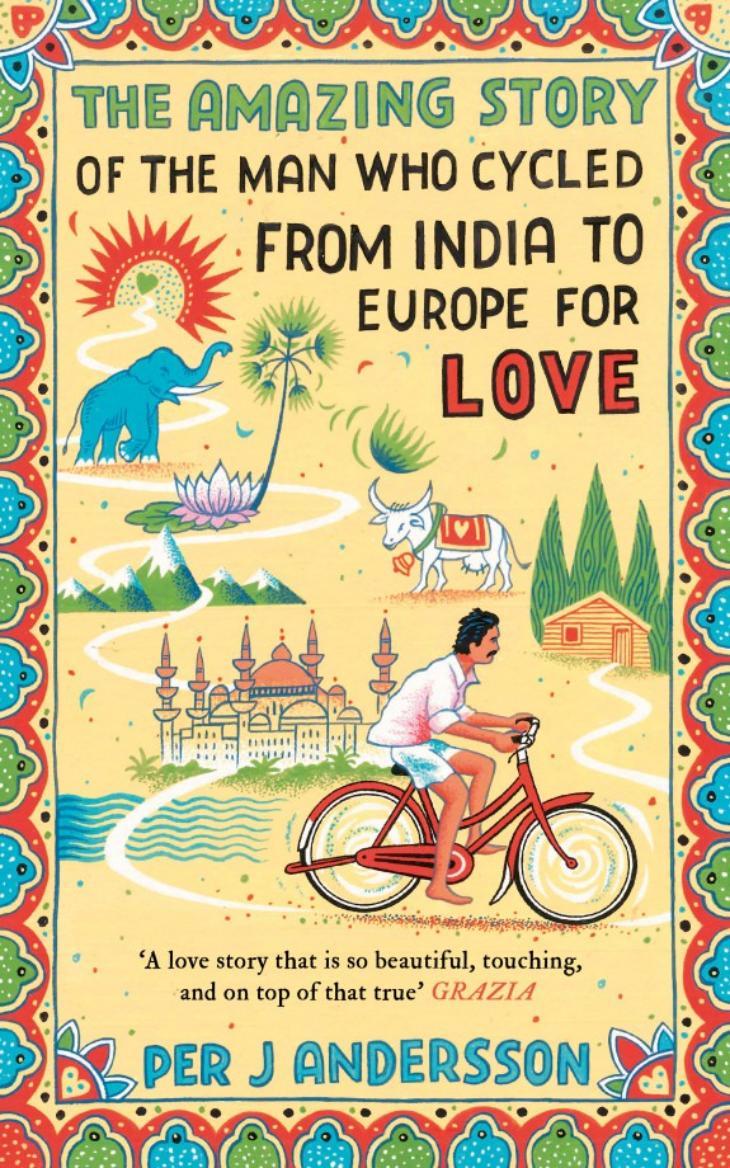 Photo courtesy PK
Love in the time of break-ups
Lotta and PK believe in the institution of marriage in a world where live-in relationships and break-ups are the norm.
Don't they ever fight?
"We have difference of opinions. There is stillness in our marriage, we sit back and think things out peacefully. Our marriage is not just physical, it is also spiritual," says Lotta, who is the more articulate of the two.
She also thinks that other people spoil the chances of marriage of couples than the people in a marriage.
"People judge us, people have opinions about us," she says. This according to her can ruin a relationship.
The union, she insists, has to be of the spirit and the body.
Not sure if that works, but it is a pleasure to see two people who believe in the power of love - 40 years after.