There's a new male contraceptive- and it may spell the end of condoms
Asad Ali
| Updated on: 14 February 2017, 6:07 IST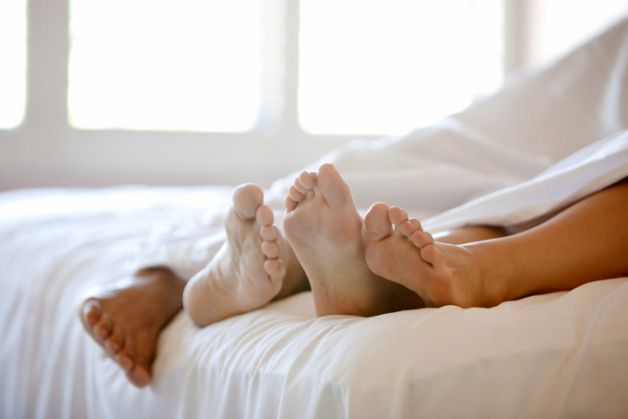 It's been a fabulous evening with your significant other. You're done wasting time over that fancy dessert which is, and thank god for once, really tiny in portion. And now it's time for what WWE enthusiasts may refer to as the royal fumble.
That moment which seems like eternity stretched by an inch more than is bearable, as you struggle with the condom. You may hate it, but it's imperative to avoid complications like unwanted parenthood when you hardly make enough to feed your cat.
Hang in there, help may soon be at hand in the form of Vasalgel, manufactured by US-based not-for-profit the Parsemus Foundation.
Also read - Your genetic makeup decoded for under $1,000. Are we prepared for the fallout?
It's the latest and certainly by the sound of it, the most promising male contraception technique to have been developed.
A preclinic trial was done on rabbits and the results were published very recently in the London-based publication Basic and Clinical Andrology with successful results - one injection proved safe and was effective in males for at least 12 months. In fact the rabbits had no sperm in their semen after about 29 days post-injection. Human trials are slotted to begin later this year and the developers are optimistic that Vasalgel could be available to the public by 2018.
Considering there's around an 18% yearly pregnancy rate even with typical use of condoms - and there are over 85 million unintended pregnancies across the world every year - this isn't just welcome news, it could be a potential gamechanger.
In a release, Dr Donald Waller, the publication's lead author and Professor of Pharmacology and Toxicology at University of Illinois said, "Results from our study in rabbits were even better than expected. Vasalgel produces a very rapid contraceptive effect which lasted throughout the study due to its unique hydrogel properties. These features are important considerations for a contraceptive product to be used in humans."
What exactly is Vasalgel?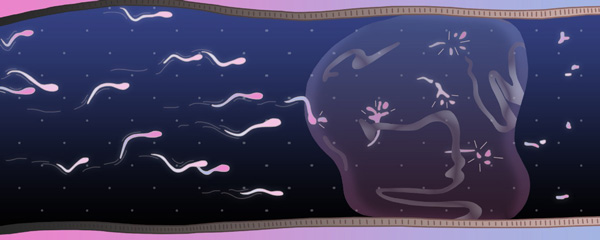 It's a high molecular weight polymer (comprising something called styrene-alt-maleic acid dissolved in dimethyl sulfoxide, but let's just focus on what it does!) developed by Parsemus Foundation and is being billed as a long term non-hormonal - maybe even reversible - male contraceptive.
It works on a very basic principle - by blocking the tube the sperm travels through, the vas deferens, with a spongy, hydrogel material. This material stops the passage of sperm but not other important fluids through the vas deferens. It is, infact similar to No-Scalpel Vasectomy (NSV). However, in an NSV the vas deferens has to be cut, which is what makes it an irreversible procedure, unlike Vasagel.
In fact, the option to remove the gel in order to get back natural sperm flow, basically reversing the contraceptive's effect, was also successfully tested on the rabbits. But the results for those are still pending publication. According to researchers, during the experiment seven rabbits had the gel flushed out from their vas deferens with an injection of sodium bicarbonate (baking soda) solution, and there was normal sperm flow after that.
Researchers also said that there aren't any side effects as such from Vasalgel and it doesn't have any effect on orgasm or ejaculation. There's one major drawback though - it won't stop the spread of HIV and other STDs since they mostly are found in the seminal fluid, which Vasalgel doesn't stop. Hence the release sagely says - "it will be most appropriate for committed couples, or as a backup to condoms."
What damage would it do to your bank balance? Don't fret. At least don't fret a lot. The researchers have said that "the goal is for it to cost a day or two's average wages in wealthy countries, not a week's wages- $800 or more!-like current long-acting contraceptives (IUDs) for women in the US. It is likely that the cost for the doctor visit will be more than for the product."
If we take these scientists at their word, Vasalgel isn't just another fairy-dust concept of the distant future. Executive Director of Parsemus Foundation, Elaine Lissner, who's been intrinsically involved with the development of Vasalgel is quoted saying, "Contraceptive development is a hugely expensive project. But this is not just another early-stage lead; we're so close on this one. It's time to finish the job we've started."
More in Catch - The most pricey meatball in the world isn't at a Michelin restaurant. It's lab-grown
Food labels are passe. New molecular sensor reveals what's really in your food