The wandering pastoralists of Kutch have a lot to teach us. Are we listening?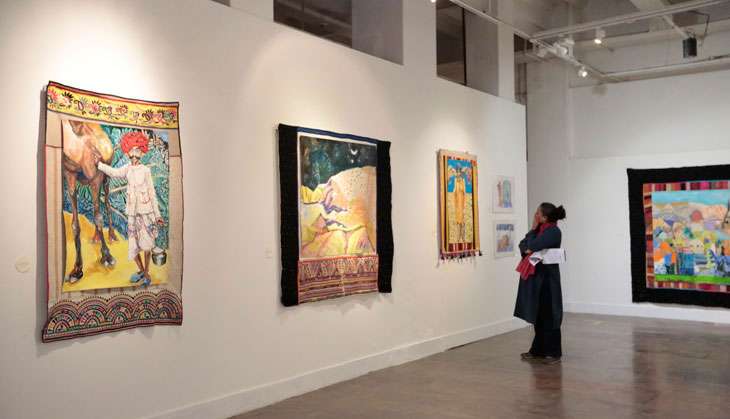 Photo: Sehar Qazi/Catch News
Once upon a time, there was a sage named Dhoramnath. He undertook a unique penance upon the Dhinodhar Hill in Kutch.
Placing his head on a supari (betel nut), he meditated upside down with his legs folded. After 12 long years, Lord Shiva told him that the tremendous powers he had accumulated in his tapasyawould mean he would invariably burn the first thing he set his eyes on. Dhoramnath carefully twirled the supari and faced north, where the vast expanse of ocean lapped around the Dhinodhars, and opened his blazing eyes.
His powers tore through the ocean, burning away every drop of water.
That is how the people of the Rann of Kutch explain how their desert came to be. But they found a way not just to survive, but to thrive for centuries.
At Living Lightly, an ongoing exhibition organised by Sahjeevan and the Foundation for Ecological Security at the capital's Indira Gandhi National Centre for the Arts, the lives of these pastoral people are on display - through art, music, writings, film and discussions.
Snapshots from the exhibition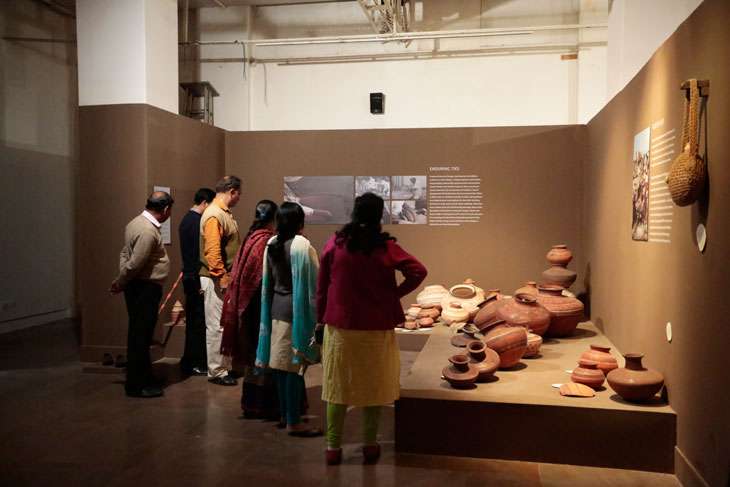 Photo: Sehar Qazi/Catch News