The night I lost some riches, but found something far more precious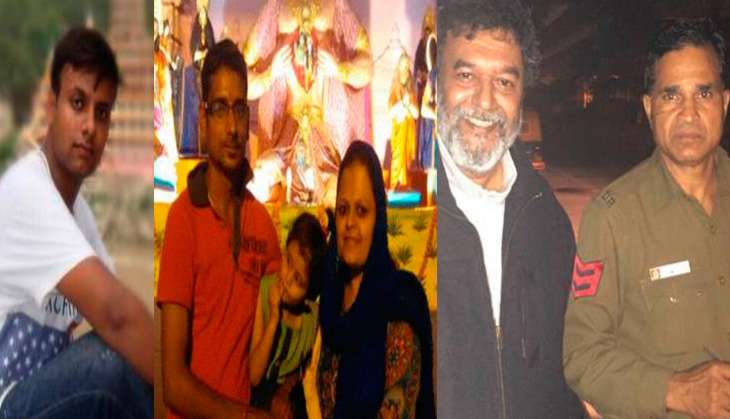 This would sound right out of a movie, but this happened to me last night.
I was coming back from Gurgaon to Delhi, or office to home, when at Panchsheel, my driver told me that we had busted a tyre.
As we also had to fill air in the spare tyre, we hobbled over to the service station (Intimate Service Station) after Max Hospital, and Keshav - my driver, went about replacing the tyre.
I stepped out of the car, stood by the side of the road, and made a few calls. While on the phone, I noticed these two guys, both slightly short, generally hanging around in front of me. One was sitting on a bike as though waiting for someone, and the other seemed bothered with something else in the distance. They looked odd and out of place, but didn't really worry me, and I went on with my calls.
Also read -Reddit just went all out to help an elderly war veteran whose hamster died
Soon enough, Keshav fixed the tyre and I hopped back into the car. But when I got in, I saw that my bag was missing. As the boot was open, all doors were open too. Keshav was aghast. And in a moment we realized that my bag had been stolen. Right under our noses. Plus the noses of everyone else in that very busy petrol bunk.
On an instinct, I looked for those two short fellows. But they had vanished. They had slashed my tyre about a kilometre away, quietly followed us, waited for us to get distracted before going around the car, and then scooting off with my bag, smooth as silk.
Apparently, this was the third such incident this month at the same spot.
I had my Mac in the bag, all my credit cards, and around Rs 4,000. Plus it had all sorts of other things too - my chargers, battery packs, lightning cables, convertors, hard drive etc. I went into a bit of a zoned out phase first, and when I gathered myself, I checked with the service station if we could go through their CCTV footage. It had happened right in front of one of their cameras. But since the manager was away, we were told that we'd have to come back the next morning. I badly wanted to see who and how they'd done it.
Immediately I called 100 - and almost instantly, Delhi Police took over. Trust me, they were meticulous in sending me texts that informed me the number of the police vehicle, and the mobile number of the officer who was coming to my aid. Besides this, they kept calling me to assure me that help was on the way.
As I waited for them, I called up my credit card companies - HDFC and Amex to block all my credit cards. By this time the Sub Inspector of Hauz Khas station - Karan, called up to check on me and whether help had arrived. He sounded friendly and extremely efficient. He certainly didn't come through as the caricature of a typical Delhi cop.
He told me that I could file an FIR online, or, if I so wished, I could go to the station and he'd help me file the FIR. So instead of waiting for the police car to reach me, I decided to go to the Hauz Khas police station which was about ten minutes away.
On the way, all of a sudden, just right out of the blue, I got a call from an unknown number. Possibly another cop who wanted to check on me. 'Is this Prathap Suthan?' the male voice at the other end asked. I said yes. And then he said, 'I have found a bag that probably belongs to you.'
What! Good heavens! I couldn't believe it. I asked him to repeat what he had said. 'I said I have your bag. Please come near the Hanuman Temple, I will wait for you there, and I will give you your bag.' It was too good to be real. I had thought that my bag had gone forever, and suddenly I have this stranger on the phone telling me that he had found my bag and wanted to return it.
Just how is this even possible? My head was spinning. I was smiling. I was happy. I was tense. I was delirious. I went through all kinds of emotions. All this while, Delhi Police continued to call and keep in touch. I then told them about the call that I received, and that my driver and I were going across to get the bag. I suppose alarm bells rang in their head, and they said they would meet us on the way, and come along with us. Five minutes later, I had Constable Sir Mohar (Sir is his first name), inside the car with me and he guided us into a narrow lane that took us to Hanuman Mandir.
Sir Mohar was extremely cautious and told us that it was critical that he needed to be with us, since none of us had a clue where we were going or whom we were going to meet. It could have been foolish and dangerous going in to meet some random guy who called up. It could be part of some other elaborate plot.
But there, in the winter night, on top of a bike, protected by two young men, was my bag. Nope, these weren't the two guys I had seen near the bunk earlier on. These two were arguably the gentlest guys you would meet. Kamalkant Bharadwaj and Ankit Bharadwaj. Two brothers. Young, earnest, and friendly.
Kamalkant, who works with Max Hospital Saket, was on his way back home from his shift when he saw my bag on the side of the road. He picked it up, realised it was heavy, opened it up, but couldn't quite figure out the contents. He then took it home and, together with his brother Ankit, quickly figured out that it belonged to me and called me.
How wonderful! I mean, who would expect two strangers to turn out to be such helpful and honest human beings. They didn't have to do this. They could have kept it. They could have sold all the contents.
But they didn't. And thankfully so.
In fact, Kamalkant said this, 'You know we aren't doing this to get anything from you, this is just to reaffirm that there are still good people and honest human beings around.'
I have never been so touched. Never felt so humbled. Never felt so short of words. It was such a touching moment. Even Sir Mohar was effusive about them.
They also asked me to check if everything was in the bag, so that Sir Mohar could do his job well, and write all that he had to write in his book. Just the money and the credit cards were gone. Everything else was intact, including my laptop, which had all of my work for the last few years, and a whole lot of other data.
From what began as moment of complete hopelessness, I am now finally home, sitting and writing this note on the same laptop that was stolen, abandoned, retrieved, and returned.
The end of the year could have ended with a complete loss and lack of all gratitude, but the Bharadwaj brothers, Sir Mohar, SI Karan, and Delhi Police turned the day on its head for me.
On behalf of all those who'd be inspired to know about this incident, the efficiency of Delhi Police, and the sheer honesty of Kamalkanth and Ankit, here's wishing you a fantastic 2017. You made my year end with gratitude, and next year begin with hope. You just gave me a lot of riches. I found real gold this evening.