Shock Locks: studies link hair dye to bladder cancer. Customers beware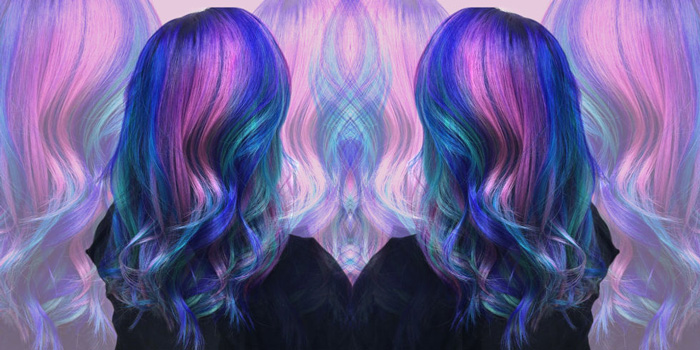 The wackiest hair colour that Delhi's top hairstylist Jawed Habib did for a client was a bold blue. He was happy with the result. So was the youngster. But trichologists (who earn a living by taking care of our hair and scalp issues) are not too happy with the data that researchers are throwing up vis-a-vis hair colour.
A higher incidence of urinary bladder cancer is being reported among women who dye their hair regularly. Might be time to consider if it's worth spending thousands of rupees every month to get that perfect shade of black-brown with a hint of bronze. Or even that spectacular blue.
Dr Sundaram Murugusundram, a senior trichologist, says that there is little awareness of the adverse effects the beauty industry inflicts on unassuming customers and that it is not rare to find a bluish-black pigmentation on the scalp after a fresh coat of hair colour.
Also read: There's a new test for Alzheimer's Disease - and it involves peanut butter
"Irrespective of how good and internationally renowned the hair colour brand is, all dyes damage hair," says Dr Murugusundram, who set up India's first Hair Research Society in Chennai and edits the International Journal of Trichology.
Paraphenylenediamine or PPD, the most vital component in a hair dye, is the culprit. Instant deaths have been reported from across the world after application of hair colour due to PPD. In India the risks are higher because a skin test is not mandatory before application of the colour.
"We are letting them cheat us. Instant hair dyes penetrate into the scalp, into our blood and eventually into our bodies. They can trigger at least 40 different allergic reactions. The effect may be immediate, may show up a month, a year or even 10 years later," he warns.
Also read: Just how bad - or good - is chocolate for you really? We sorted through the data to answer that
That hair colour may lead to cancer of the urinary bladder may be alarmist, but it should not be entirely dismissed.
Hair-raising data
Over 5,000 different chemicals are used in hair dyes, some of which are reported to be carcinogenic in animals.
The chemicals that include aromatic amines (an amine is an organic compound that has ammonia) were found to cause cancer in animals. In the 1970s, manufacturers changed the components in dyes to eliminate some of these chemicals.
Over the years, some epidemiological studies have found an increased risk of bladder cancer in hairdressers and barbers. A 2008 report of the Working Group of the International Agency for Research on Cancer, concluded that some of the chemicals these workers are occupationally exposed to, are probably carcinogenic to humans.
Some studies have linked the personal use of hair dyes with increased risk of certain cancers of the blood and bone marrow.
Also read: The Gay Beards: you've never seen facial hair this creative. Guaranteed
Dr Manuela Gago-Dominguez of the University of Southern California School of Medicine in Los Angeles, found a link between bladder cancer and hair dye almost a decade ago. She claimed it was the most comprehensive study on the issue, but cautioned that it was premature to make any recommendations about stopping the use of permanent hair dyes.
Does anyone care?
Not Saleem Ahmed, the owner of a popular salon in Noida, who dismisses such claims. "The application of the colour may cause some initial irritation on the scalp and there may be a burning sensation in the eyes. But it is nothing to worry about."
Hair colouring, he says, is perfectly safe. "But sometimes people damage their hair by colouring too frequently or wanting constant touch-ups."
The hair care industry registered a growth of 14% in 2014. This was driven by colourants and salon hair care, which grew by 20% and 17% respectively in current value terms. Franchise India Holdings Ltd pegs the hair care industry at Rs 12,400 crore registering a 33 percent increase.
Ahmed seems to care little about the side-effects, possibly like many other hairstylists in our country, whose training essentially is in styling hair. And we are not even counting the hundreds of hairstylists who colour hair out of their bedrooms and garages.
Also read: The straight and narrow: Woman burns boyfriend's privates using hair straighteners