Shhh! No kids! IndiGo's children-free 'quiet zones' actually reek of bias
Rhea Lobo
| Updated on: 26 September 2016, 19:09 IST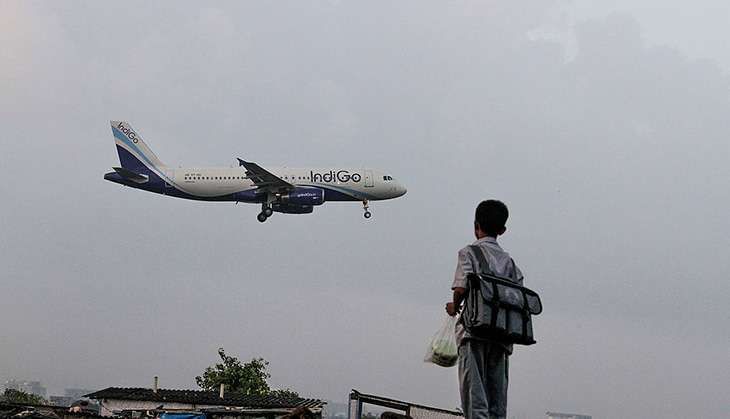 If you are flying IndiGo airlines with children under 12 years of age and you would like the extra legroom seats right up front - well, forget about it. Those seats are now out of bounds for you.
The low-cost carrier has termed seats in rows 1-4 and 11-14 as "quiet zones" and passengers travelling with young children, or unaccompanied minors, cannot pre-book them by paying extra for these premium seats.
This is the first time that an Indian carrier has introduced the concept of "quiet zones".
While IndiGo airlines defends itself by saying that this is a "globally-accepted practice" adopted by a handful of airlines to save their premium flyers from crying children, it makes me wonder, as a mother, what is happening to the world?
Forget discrimination based on gender, race or colour - we have now got increasingly intolerant to God's very own - babies and children.
If learning to live together in the same space for a few hours (airspace, in this case) is becoming progressively more difficult, I mean seriously - how are we going to make the world a better place for our children's children - if our children are being discriminated against to begin with?
That too, for a seat that anyone in their right mind should willingly give to a passenger carrying an infant. Why? Well, you know how uncomfortable you are sitting in that cramped seat yourself. Try sitting there with a crying infant. And with an infant seat belt attached to your own seat belt.
Less human
IndiGo has always made its biases felt, particularly in the mother-child category. Sure, the last I checked, the airline did do a reasonably good on-time departure rate. But somewhere in the middle of focussing on statistics and perfection, they are losing their human touch.
The last flight I took with IndiGo a couple of months ago left me quite baffled to begin with. I was travelling with an infant (a very small infant) and a toddler.
Airlines usually prioritise check-in for anyone travelling with an infant. But IndiGo officials instead pushed me to join what seemed like a kilometre-long check-in line (if you know Mumbai airport and the IndiGo airlines check-in line, you'll understand what I mean), because they said I am not a priority passenger.
The reason? I have my husband with me. Who really cares if there's an infant in this picture or not, right?
So we lugged our way with three handbags (anyone travelling with kids understands why you need three handbags on a flight to anywhere), two check-in bags, one cranky infant and an energetic toddler. But hey, I had my husband with me so life's great. Thank you, IndiGo.
The airline staff just threw their hands in the air and said that they were following orders from the head office.
Perhaps this is one of the drawbacks of living in a country that has way too many people. There is no value of life and too much pressure on limited resources. Including a check-in line.
IndiGo airline's latest move hasn't just irked the moms out there. Leg space, armrests and seat cushioning are shrinking at an alarming pace across all airlines leaving a majority of passengers uncomfortable.
It's, after all, profitability at any cost, right?
Edited by Jhinuk Sen