Orange is the New Black: 4 reasons Ramdev deserves the Nobel!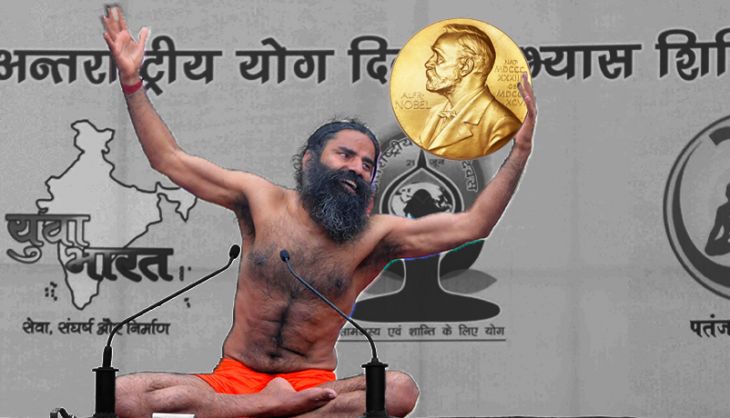 Yoga can change your life, just ask India's Jane Fonda - Baba Ramdev.
Yoga has turned him from your average hairy yogi into India's pre-eminent hairy yogi. He now commands an FMCG empire worth over Rs 2,000 crore and a morning yoga TV programme with a daily viewership of over 2,60,00,000. He's also the only man in the world who can look drop dead sexy doing this: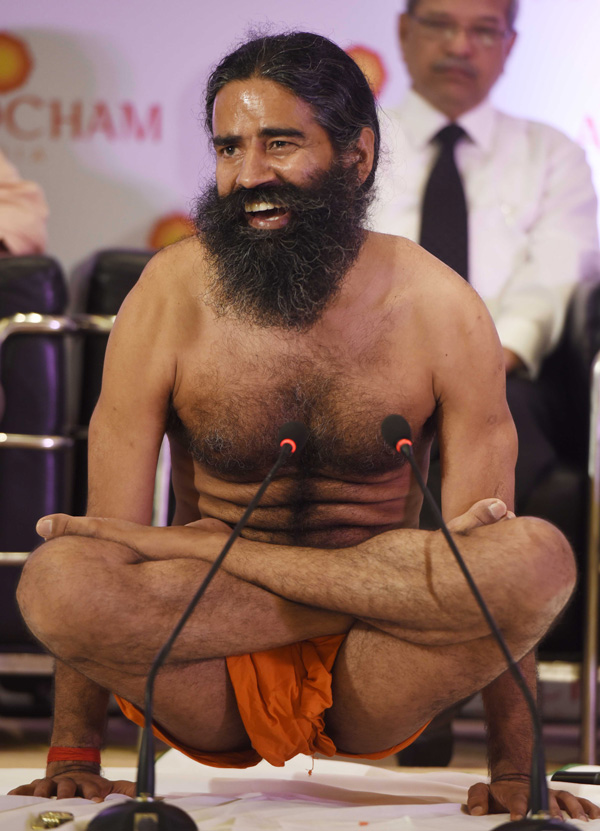 Well, okay, there are some things even yoga can't overcome - and according to the yoga guru, prime among them is racism.
At a yoga event in Ranchi, Baba Ramdev unwittingly jumped on the #BlackLivesMatter campaign when he remarked that he would have received a Nobel Prize - but for the fact that he's black.
"If I would have been a fair-skinned person, the Nobel Prize would have been awarded to me till now for my work in the field of yoga. But, it has been denied to me because I am black", he said.
Baba Ramdev believes he hasn't won a Nobel because he's black. But maybe it's because he's absolutely crazy
The 15 black folk who've won the award would probably raise their eyebrows at this statement. The numerous brown-skinned winners including Malala and Kailash Satyarthi - who won only last year - apparently don't count either.
Quite clearly, the Nobel committee is racist. After all, the winner of this year's Nobel for medicine doesn't even have a medical degree. Sure she discovered a malaria treatment that saved millions of lives but can she do the peacock asana? Hah.
Some people, luddites, have used the opportunity to lampoon the great saint:
Yes. Baba Ramdev deserves the Nobel Prize. Look at him vividly demonstrating the double helix structure of DNA... pic.twitter.com/fjznShH1XV

- Ramesh Srivats (@rameshsrivats) November 7, 2015
But unlike the doubting masses, we're actually convinced.
Baba Ramdev really does deserve the honour - there's not one but 4 different reasons why the Nobel Prize for medicine should be his:
1) What's fighting malaria? He can cure AIDS.
While this year's Nobel winner for medicine, Tu YouYou, found a treatment to battle malaria, Ramdev takes medicine to the next level.
For the past 10 years the baba, or at least his official website, has claimed that he's figured out a cure for HIV AIDS.
According to Ramdev, AIDS cannot be prevented by "teaching sex education in schools" and "by using condoms". No. That's just hogwash. The real cure for HIV AIDS is yoga, pranayama as well as a special medicine developed by the yoga guru himself.
Also read - A crush on Federer. Anxiety about grades. A Nobel Peace Prize. Inside Malala's life
Amazingly, in August this year Shripad Naik, Union Minister of State for AYUSH, also backed Ramdev, saying the government hopes to get it clinically approved.
Maybe it would already be available, and would have won Ramdev his Nobel, if only Ramdev wasn't black.
2) Cancer be gone
The Baba is also capable of curing cancer. Yes, where the rest of the world has struggled with thousands of possible cures and treatments for the dreaded disease, Ramdev, armed only with his robes, squint and freaky belly flexing, has succeeded.
In an hour-long video on YouTube, Ramdev benevolently gives the cure for cancer - a concoction of wheatgrass, leaves and tulsi.
"You can consume 10 to 50 ml of this juice. Start on this if there is no improvement with chemotherapy or radiation. Consume as much as you can digest. There is no side effect of this juice. With this treatment, we have seen that blood cancer can be cured."
Yeah, Ramdev evidently puts the answer in cancer. But no Nobel, why?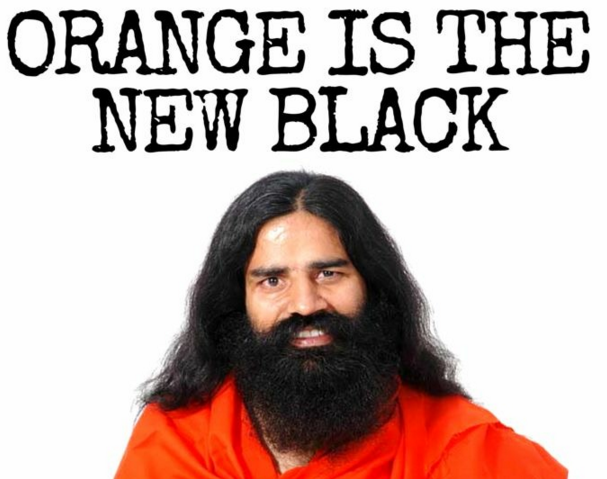 3) Ridding the world of the scourge of homosexuality
This is probably Ramdev's best chance at a Nobel Prize - if there's one thing he and the Nobel committee have in common, it's their disdain for the gay community.
To date, not one single openly gay person has ever won the Nobel.
And if Ramdev has his way, there won't ever have to be one either, because he can cure the 'problem'. In Ramdev's version of science, "homosexuality is not genetic. If our parents were homosexuals, then we would not have been born. So it's unnatural."
He has invited homosexuals to his ashram to cure them. One imagines it would be achieved by making gay men watch him perform yoga asanas bare-chested for hours at a time a la A Clockwork Orange.
But hey, if it works, who are we to deny the man a prize.
Besides, the need is only getting more urgent. After all, according to Ramdev, "today they are talking of homosexuality, tomorrow they will talk of having sex with animals."
And then our cows wouldn't be safe.
4) Mongloid no more
If the rest of his medical marvels weren't enough, this certainly should: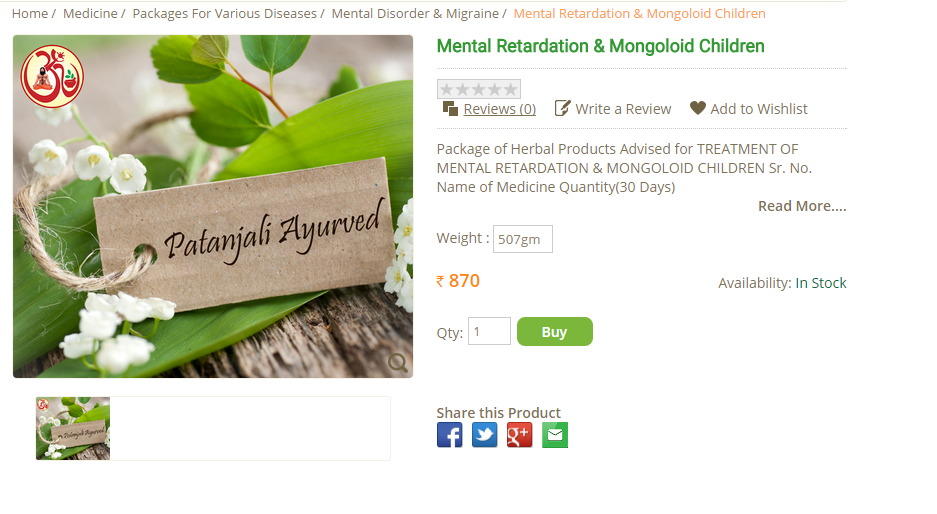 Yes, Baba Ramdev can cure "mental retardation and mongoloid children" using a variety of herbal products.
We're not asking how. But if the day were to arrive when Ramdev's cures actually work, the Nobel should still not be his.
That should be reserved for the person who finds a cure his gross insensitivity, ludicrousness, and all-round political incorrectness.
READ MORE - Not by the book: 5 non-Nobel laureates everyone should read
What are neutrinos and why are they worth the Nobel Prize in Physics?