Maoist child soldier to record-breaking athlete: the incredible story of Mira Rai
Asad Ali
| Updated on: 13 February 2017, 8:35 IST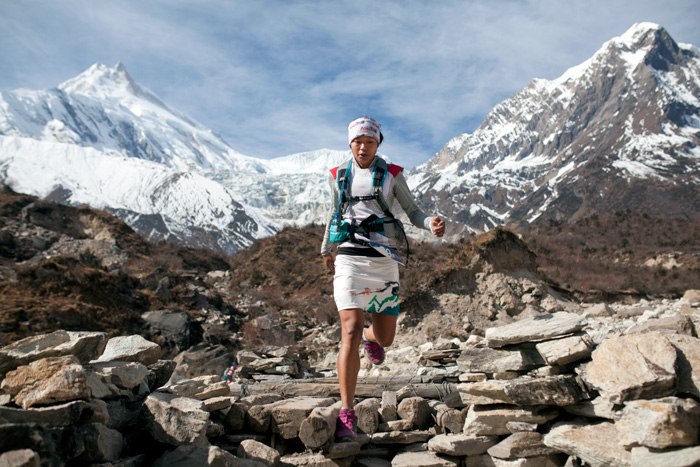 She grew up negotiating mountainous terrains carrying sacks of rice twice her size. She went on to become a child soldier in Nepal's Maoist Army. And she's now a global star winning some of the world's toughest mountain races.
Meet Mira Rai - who let the Maoist Army recruit her at the age of 14 because they promised her "three meals a day" and a Rs 2,000 stipend that she could send home.
She's now 25, and this April set a new record as she negotiated an approx 20,000 ft mountainous ascent, a glacier and 50 miles of trails before hurtling through the finish line at France's iconic 80 km Mont Blanc race.
READ: From sex worker's daughter to pro drummer, the incredible story of Sheetal Jain
Rai, who started running only in 2014, has won 13 of the 20 mountain races she's participated in.
The Child Soldier
Her story is perhaps as inspirational as Bidhya Devi Bhandari, Nepal's first female president, if not more.
When Rai failed her Class 8 exam, she dropped out of school and made a little money carrying rice sacks over treacherous hill slopes.
"I was always the athletic type," says Rai, who was born in a small mountain village in Nepal's Koshi zone in Bhojpur district.
"I had to walk a fair distance downhill from home to fetch water in pots, and I realised I could do it faster than most boys and girls from my village."
The constant carrying of rice sacks up and down the hill to the markets hardened her. She didn't mind racing with the neighbourhood boys and girls. And, of course, winning.
At 14, she was recruited as a child Maoist soldier.
"The recruiters from the Maoist Army came to my village to induct teenagers. They promised some stipend money and a better livelihood... so I left my family and village and joined them. I was 13 or 14 at the time," she says.
Even though most children had no idea what they were getting into, Rai was clear: "I always knew I wanted to do more than just cooking and cleaning. I wanted to be somebody and do more with my life."
It was a chance for her to explore options, of which she didn't have many. Besides, the Maoists were promising three meals a day and a proper fitness regime.
The lure of necessity and desire overrode political ideology for the teenage Rai.
For two years, she trained in a remote forest.
"I learnt a lot when I was there. We would train most of the time, run with rifles. I learnt to to use rifles and other guns as well."
"I also learnt to read and write there. We built houses and cooked for each other."
ALSO READ- Cities of Sleep: this may be the most important film of the year
Sport and running was, much to Rai's delight, a major part of the training programme.
"We would play football and volleyball, and run a lot daily. And I also used to get Rs 2,000 a month which I sent home. With that money, my family was able to send my younger siblings to school."
November 21, 2006 saw the Nepali government and the Maoists enter a comprehensive peace pact, ending over 10 years of fighting.
That heralded a major change in Rai's trajectory.
"When the fighting ended, many ex-Maoists joined the army, but given my age, I was rejected and sent home."
Beating the odds
Rai ran her first-ever professional trail race in March 2014.
Richard Bull, a British citizen based in Kathmandu, organised the race through his forum Trail Running Nepal (TRN).
Rai impressed Bull with her win at the Himalayan Outdoor Festival 50K (31 miles).
That was the trigger for Bull to launch a crowdfunding campaign to bear her expenses, including sportswear and travel.
"Mira knows how to be happy, whether during a long race or, well, pretty much all the time," he says. "She treats every new opportunity - to travel to race, to meet someone, to learn something - with immediate gratitude."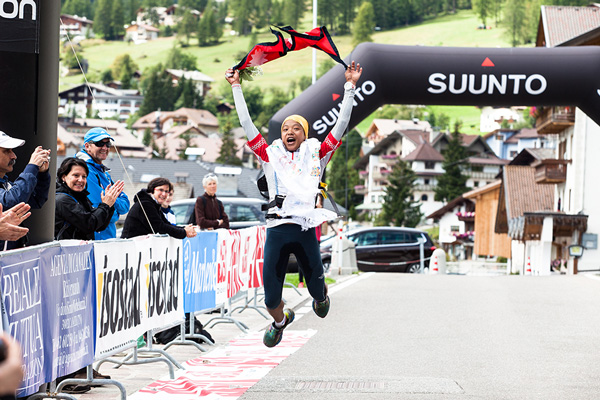 Her desire to beat the odds is simple and fierce. Consider this: What would you do if you're scheduled to run a major race in a different country, nay continent, and you reach just a day ahead with insufficient body rest?
When faced with a similar situation ahead of a 42-km Australian skyrunning race, Rai pushed her limits despite suffering from leg jam.
She finished third in the race.
"She has innately what all those American happiness gurus talk about. They should just come and study her!" chuckles Bull.
A new life
Rai's most memorable win is the Mont Blanc in France, but seizing the second spot in Italy was special too.
She finished just four minutes behind Sweden's Emelie Forsberg, one of the best names in trail running for almost six years now. "I won 1,000 euros. I had never seen so much money in my life," exclaims Rai.
The Gross National Income per capita of Nepal in 2014 had been $730, or roughly 660 euros.
"For the first time in their lives, my family won't have to worry about money."
From foothills to film
Lloyd Belcher, a Hong Kong-based athlete and photographer, was so inspired by her story, he has filmed Rai's life. The docu-style film is set for a December release.
Rai is modest. "I want to thank him for making a movie about my life... if I could make something of myself in spite of being in such tough conditions, others can too."