#Justice4Babli: the unofficial spokesperson for goats in India speaks out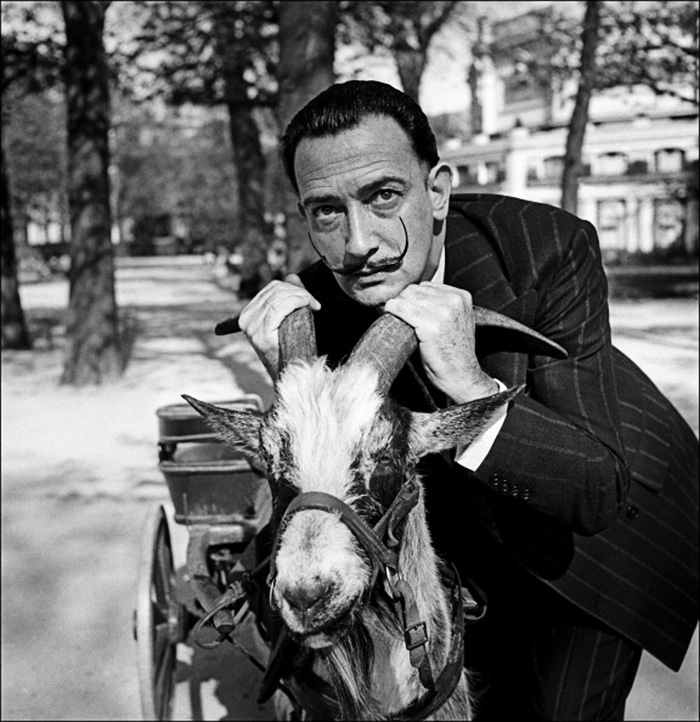 If you're in a judge's garden, no matter who you are, make sure you're there in an official capacity. A goat and his minder learned this the hard way on Tuesday, 9 February. The female goat, called Babli, and its owner, Hassan, were arrested for 'illegal break-in'.
Their crime? Damage to a district magistrate's garden in the Korea district in Chhattisgarh.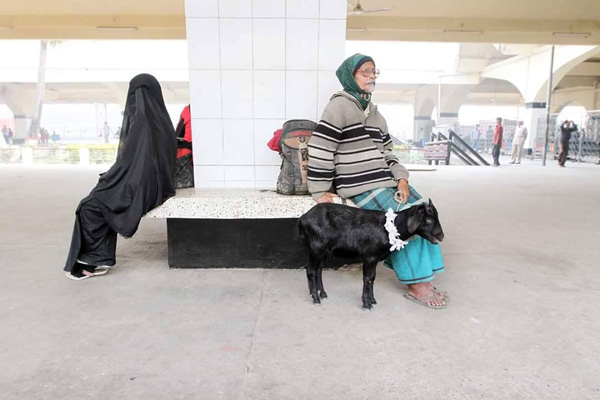 The goat, who was later booked under charges that carry a two to seven year prison term as well as fine, was eventually released on bail after being produced in court. Eventually the owner was also released, after initially refusing bail. The charges? That the goat grazes in the private garden and eats plants, flowers and vegetables.
The complaint was filed by the district magistrate Hemant Ratre's gardener and, according to the police, has notified them that the goat is a "repeat offender".
Reactions from humans were varied, ranging from humour to horror. Congress party leader Shailesh Nitin Trivedi said "The arrest of a goat is ridiculous. Chhattisgarh police has made fun of themselves. Those accused in serious crimes are roaming free."
However, we decided to speak with goat sympathiser and self-appointed goat spokesperson Abu Bakra, (a goat who doesn't want to use his real name) for his take on the incident and the fate of goats in general in India.
Edited excerpts:
1. We're now waiting for a trial in the case of The State of Chhattisgarh vs Babli the Goat. How do you feel about it?
Since time immemorial we goats have been marginalised and oppressed. This is no different. It's just part of the cow mafia's plan to vilify us and paint us as anti-social. Now with the rise of the Hindutva brigade the cows are able to execute their sinister anti-goat agenda with help from the State itself. Babli, being both black and Muslim - not to mention female - was an easy target. She's nothing but a sacrificial lamb.
2. What's your experience as the unofficial spokesperson for the goat community in India?
It's hard. Our ancestors migrated here thousands of years ago because we heard India was vegetarian. But now, we're caged, our children's food stolen from us and we lose loved ones daily. Someone has to speak up for our rights. It won't put to rest the goshts of the past but it's certainly better than mutton.
3. Reports say Babli is a repeat offender. Is this true and if so, why? What satisfaction does she get out of it?
Babli is a victim of a system that is skewed against goats. She hasn't had access to opportunities and comes from an impoverished family. She was only trying to keep her family fed. The real repeat offender here is a government that cannot provide basic food security to millions of goats across the country.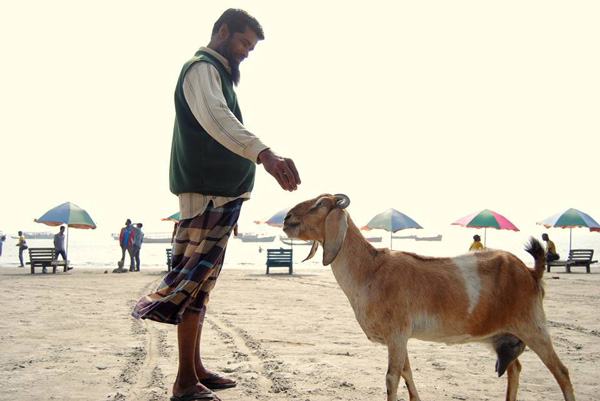 4. Is the goat politically motivated, and if so, what are her political leanings? Is she naxal in her beliefs?
We have never had a goat-friendly party so all goats, as a rule, are apolitical. We do have a lot in common with naxals - we're politically disenfranchised, milked for all we're worth, vilified like poor Babli and slaughtered en masse. But we differ from naxals in that all goats are Mahayana Buddhists and follow a strict code of non-violence and vegetarianism.
5. What political system do goats recommend?
Politics is for sheep.
6. Is Babli a Modi fan?
Babli was actually the vocalist of the Acche Din campaign song used by the BJP for the 2014 elections. She remains a staunch supporter of PM Modi and hopes that the Prime Minister's vegetarian sensibilities will guide his policy formation.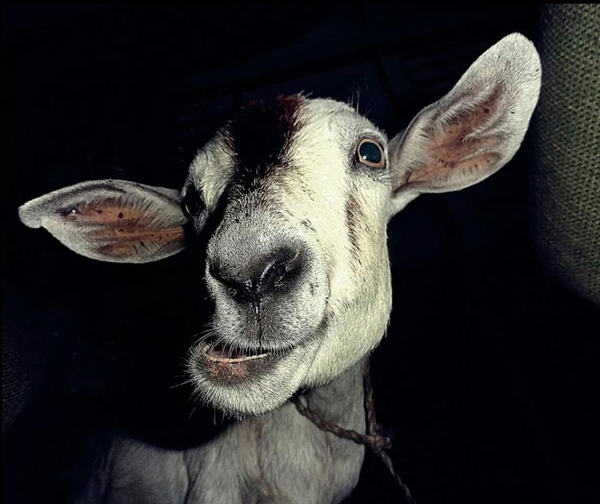 7. Can goats be protected from the tyranny that is mutton biryani?
Mutton biryani is a challenge that won't be easy to solve. It's a deep-rooted social issue that goes back centuries. What we need is greater sensitisation of humans. A committee of eminent goats even proposed a compulsory course on goat history and animal cruelty in all government-run schools.
8. In an era of beef bans, where is the outrage on consuming mutton?
We've been oppressed since forever, as I said earlier. Ever since the great Passover genocide thousands of years ago, sheep and goats have been violently slaughtered. It's even ingrained in your vocabulary - black sheep, a term that is both sheepist and racist. Sheepish is an actual synonym for embarrassed, effectively character assassinating an entire species. It's all done to dehumanise us. These days I'm almost afraid to tell people I'm a goat. This is real intolerance.
9. Have the Goats of Bangladesh reached out to you in support?
Goats of Bangladesh have already reached out to Babli. They actually want to do a photoshoot to raise awareness for their new equal-grazing rights campaign. Babli never intended to be a hero, but she says she'll do whatever it takes to end propaganda against the community. Because with goat power comes goat responsibility.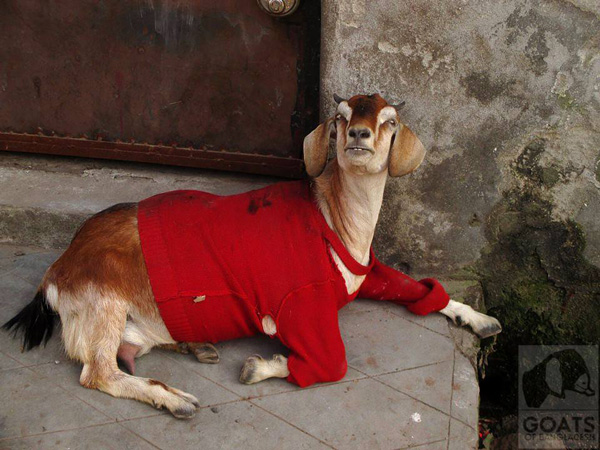 10. Why do goats call their kids 'kids'?
Goats have always called their kids 'kids', it's humans who copied us. Talk about being sheep...
11. Is Babli a Salman Khan fan and is she willing to be on the next season of Bigg Boss?
Babli is a huge Salman Khan fan but she will not be on the next season due to prior obligations. She has already accepted an offer from a certain TV network to co-host their primetime news show. She's confident she'll be able to raise the standard of both news and debating while reducing decibel levels at the same time.
12. Finally, how do you feel about the term scapegoat?
Goat is the new black. Why do people use terms like cash cow, but then when it comes to goats use these derogatory statements. It's a constant reminder of the ongoing persecution we're suffering and it's highly insensitive. I just hope that after we achieve justice for Babli, it sets a precedent and humans and goats can work towards a more amicable co-existence. #Justice4Babli
Interviewee Ranjan Crasta