Just when you think you've seen everything, along comes spreadable beer. Inside the insane food trend biz
Every single one of you reading this have some sort of a relationship with food. Because you've eaten food at some point in your life. Most likely, in the past 12 hours. And you may, if you're anything like us, have eaten a lot of it. 
The fact is, food matters. Food is a hyper competitive industry, which is interesting given it's necessary to keep us alive. You'd think it would remain in functional terrain then - except food has a tendency to follow, somewhat, fashion.
  That's because, to get ahead of other chefs and restaurants in the food industry, you must not only make top notch food but also be inventive at the same time. Take Dutch artists Lernert and Sander, who took a simple concept and made it asthetically pleasing to the eye, aptly titling it Cube. They took a variety of fruits that included dragon fruit, salmon and kiwi, and created a colourful display of 98 perfectly symmetrical 2.5 x 2.5 x 2.5 cm cubes. This was for a food-themed documentary photography for Dutch newspaper de Volkskrant.
But while this is carefully constructed as art - others are far more in the realm of the real world, even if they're so outlandish, they could have their own galleries. Here's five recent food trends that have taken their respective home cities by storm...
Rainbow bagels

Conceptualised by The Bagel Store in Brooklyn back in early February, these bagels have taken the nation by storm. Such high demand it was that lines went to astronomical levels and the story had to close down indefinitely (don't worry, it is now open, once again, for its many hundreds of fans). Normally, buying a bagel in New York City takes only a few minutes and eating it takes another few minutes. For these rainbow bagels though, people were willing to stand in lines and wait upwards of 2 hours!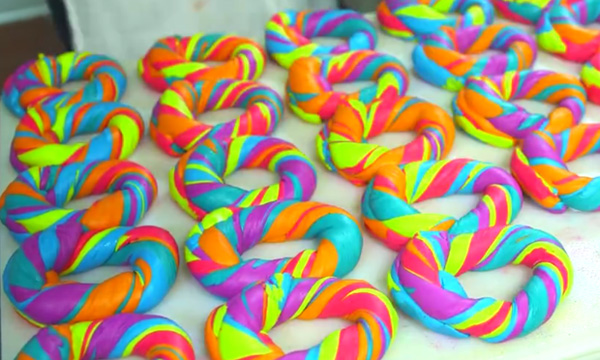 As Business Insider put it, "People are losing their minds over the psychedelic rainbow bagel from Brooklyn".
Now, about two months after the first rainbow bagels appeared on the market, other bagel shops have replicated it and it seems that demand isn't dying down anytime soon. For most though, the original rainbow bagels trump the replicas. Even if you don't like bagels, one can't deny what a beauty it is to look at.
Sushi Burger

Do you like some good old sushi but also have a craving for burgers? Well then, you're in luck. Welcome to the internet's newest food crazy, the Sushi Burgers. First came the cronuts that were such a rage. Then the rainbow bagels, that you just read about above. Now comes the wonderfully concocted sushi burgers. At first glance, this seems like an evolution and upgrade from the ramen burger, but it is distinctly different.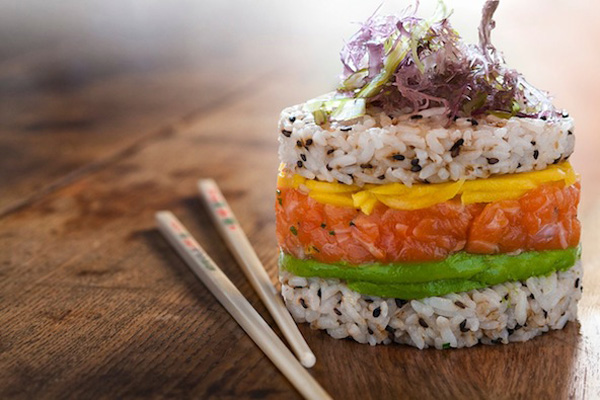 Insted of a bun, that one would expect on a burger, there are two discs of rice. In between these two rice discs, you'd find the usual staple of sushi fillings - crab, raw fish, beef and other such ingridents like mayo, ginger and all. These sushi burgers originated in Japan in the 1980s but only now made it as a worldwide name.
Warning (2): file_get_contents(https://api.instagram.com/oembed/?url=https%3A%2F%2Fwww.instagram.com%2Fp%2FBDoJNDspg-0%2F): failed to open stream: HTTP request failed! HTTP/1.1 404 Not Found
 [APP/Controller/MediaParserController.php, line 218]
No data to display.
Warning (2): file_get_contents(https://api.instagram.com/oembed/?url=https%3A%2F%2Fwww.instagram.com%2Fp%2FBDoHRmxCV1y%2F): failed to open stream: HTTP request failed! HTTP/1.1 404 Not Found
 [APP/Controller/MediaParserController.php, line 218]
No data to display.

If this doesn't make you salivate, then maybe the pink burger will.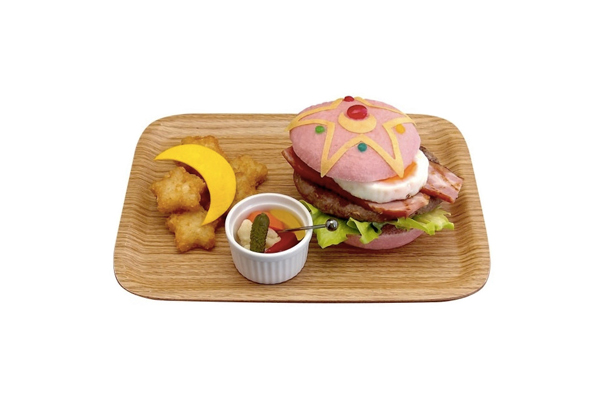 Salad cake

Another food craze out of Japan. We have a lot to thank the Japense for and their weirdness and obession is just one of them. This time, the latest food crazy out of that wonderful country is a healthier option. 
The salad cakes. Vegedeco Salad Cafe, is a shop that is dedicated to vegetable cakes. Vegetable cakes that look stunning and seeminlgy tasty as anything. The brainchild is someone who is a food stylist as well as a yoga instructor. Moriyasu, the creator, told Today.com that she aims to "make salad "fun to look at" and "fun to eat.". Unfortunately, the shop is 200 miles away from the city of Tokyo.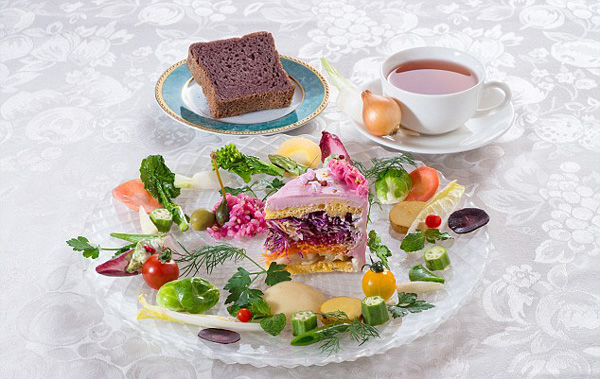 Is it a cake? Is it a salad? Either way, it will never be as tasty as a cake and never as healthy as a salad on its own. If you're one who wants the best of both worlds, better get going to Japan now.
Spreadable Beer

Who here likes Nutella? Peanut butter? Jam? Anything that is spreadable on bread? Or maybe you just like a chilled glass of beer. If any of those tickle your palate, wait till you hear what's next. For this, you'll have to thank a Scottish craft brewery that goes by the name Innis & Gunn.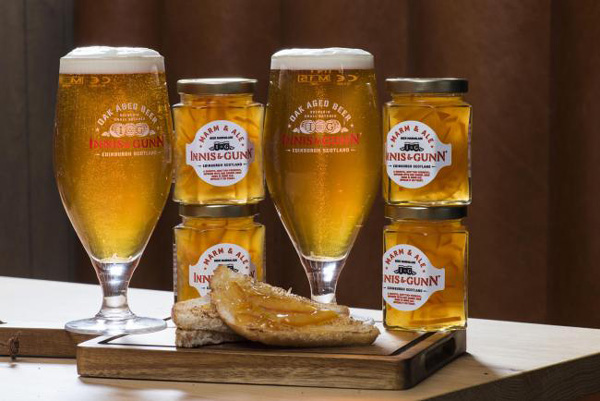 To mark the opening of its new Beer Kitchen, Innes&Gunn have created what is being hailed as the world's first spreadable beer. The craft brewer has also launched Marm & Ale, the world's first beer marmalade.
Dougal Sharp, Innis & Gunn founder and master brewer, told Herald Scotland, "Launching in this great city has provided us with an opportunity to do what we do best: push the boundaries of what's possible with beer through innovation and experimentation.
Well, who is down for a trip to Scotland? I sure am.
Meat Bar

This one will be on the shelves of supermarkets in the United States of America pretty soon. At the Natural Products Expo West, a March event held in Anaheim, meat bar was prominently on display. A number of companies displayed their versions of the meat bar. Wilde bars' meat feature cuts of meat or poultry along with ancient grains, fruits and seasonings. Pitched as a low calorie, high protein choice, these meat bars are aiming to be the snack of the summer. 
Only time will tell whether that comes true or not.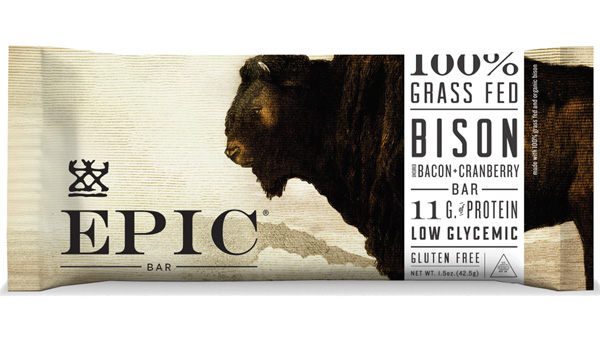 Whatever the public reaction to these new food trends is, the boundaries of food are being pushed every few weeks. If these are the trends now, I'm excited to see what comes next. Either way, I'm definitely going to try all the Japanese delicacies when I'm there. 
On offer in Japan, among many weird products are, Mountain Dew Cheetos, wasabi Kit Kats and the charcoal-stained burger bun. Bring on the future of food and creativity of the chefs. 
Edited by Payal Puri
More in Catch:
"When you get flak even for dying, what hope of living?": a suicide survivor's searing story
The Jungle Book review: a dark return to childhood wonder
SunEdison and SkyPower: How India's solar dream is becoming unviable
Need to store 455 billion gigs of data? All it takes is a gram of DNA