Activist Jashodaben: PM's estranged wife attends slum protest in Mumbai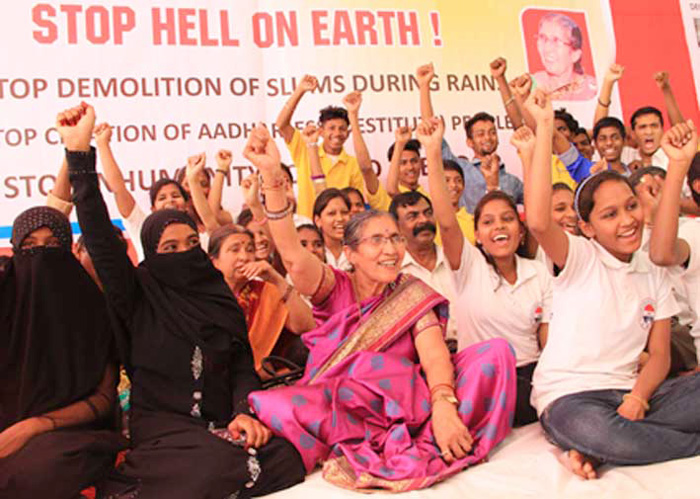 On Saturday, 13 February, Prime Minister Narendra Modi was slated to be in Mumbai, to inaugurate the Make in India Week at the Bandra-Kurla Complex.
A day before, another Modi was in town, but for a diametrically opposite reason. To the surprise of passersby at Mumbai's Azad Maidan, the PM's estranged wife, Jashodaben, participated in an agitation in the city on Friday, 12 February.
Large gathering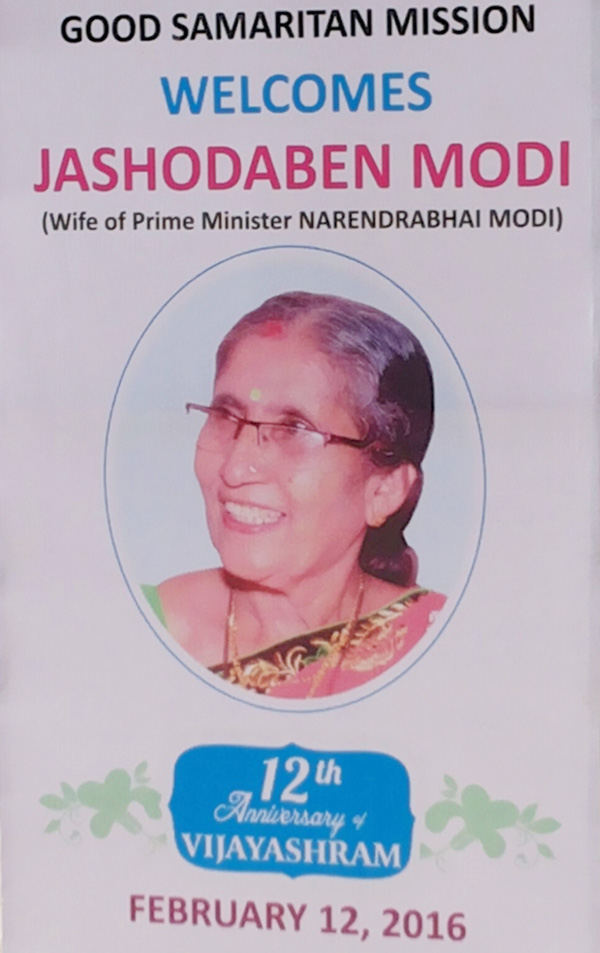 Much like Delhi's Jantar Mantar, Mumbai's Azad Maidan is famous for the demonstrations it hosts. Being located right opposite the Brihanmumbai Municipal Corporation headquarters and the Chhatrapati Shivaji Terminus, it is ideally placed to attracted millions of eyeballs every day. So much so that the authorities have reserved a fenced section of the ground for protests.
It was there that Mumbai's Good Samaritan Mission had organised a demonstration to protest against slum demolitions during the monsoons. Their poster, featuring Jashodaben's face and name, attracted a lot of attention.
Also read - PM's wife files RTI to learn which marriage documents Modi used to get a passport
Though the number of protestors didn't exceed 150, the number of spectators was in the thousands; most of whom had come to see this rare public appearance from Jashodaben. And they weren't disappointed, as Jashodaben herself sat at the centre of the dais in a pink saree. This only increased the gathering of spectators.
The mission
Francis Carmello, manager of the Mission, said the members of the Mission contacted Jashodaben a couple of months ago and explained the agenda of the protest. "We requested her to express solidarity with the Mission by participating in the agitation, to which she agreed readily," Carmello said.
According to Brother Peter Paul Raj, founder of the Good Samaritan Mission: "We have observed that civic authorities demolish slums during the monsoons, and people living there are rendered homeless, forced to live in the open. They acquire several infections, which can prove fatal if not treated properly and in time. Once any such slum is demolished in the monsoon, it becomes a hell on earth. We want to stop this and save people."
More in Catch - Want to win Rs 2 crore for your startup? Impress Qualcomm and DIPP during 'Make In India Week'
Industrial hubs beyond Mumbai & Pune in Maha? That's Fadnavis's plan