Jamida Beevi's prayer, a cry in the wilderness?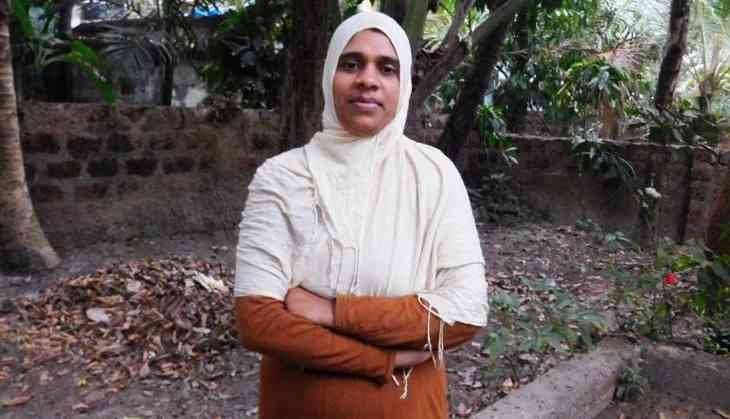 The first Muslim woman to lead Friday prayers in India Jamida now faces threat to her life.
Jamida Beevi, a 34-year-old woman who broke the stereotype by offering Jumma prayers in a mosque in a remote village in Kerala's Malappuram district. On January 26 this year, she created history by becoming the first Indian Muslim woman to lead the Friday prayer for a mixed-gender congregation at a public place.
Traditionally, the imam is the man who leads the namaz except if it is an all-woman congregation. Amina Wadud, an American professor of religion and philosophy was the first woman who broke the tradition in New York in 2005. While she received support from the society, Jamida didn't get much appreciation.
"The Muslim leaders and the mosque declared that 'Jamida Beevi' is not a Muslim as she belongs to the Khuran Sunnath Society, a group in Kerala which works for reforming the Muslim community. The members of the group follow only the Quran and proscribe Hadith, the reported sayings of Prophet Muhammad, holding that they were written to malign him. This is anathema to the majority of Muslims for whom Hadith, alongside the Quran, are central to the Islamic doctrine. In Kerala, like in most of the world, Muslims predominantly follow Sunni Islam," Jamida Beevi notes.
The Khuran Sunnath Society was founded by Mohammed Abul Hassan, popularly known as Chekannur Moulavi who wanted to promote the teachings of PK Muhammed Abul Hassan. Abdul Hassan disappeared on July 29, 1993. Later, in September 2010 the Central Bureau of Investigation Court concluded that Hassan was murdered after being abducted. He was labeled a traitor by the Muslim clergy from across sects and schools.
Curious mind
Jamida was born in 1984, in Konni, Pathanamthitta district. In 1999, she got enrolled at Jamia Nadwiyya Arabic College in Malappuram to study Arabic. Beevi says," I was an intrusive student always as I used to trouble my teachers with questions related to Islam. My intention was to comprehend things in a better way so that I can understand the actual message of the Quran."
Soon after the completion of her studies she was forced to marry a man chosen by her family. "Soon I realized that I can't stay with him and decided to file for divorce but everyone in the family was against it. They tried to convince me that Allah doesn't like divorce".
After her marriage, Beevi had moved to Thiruvananthapuram, where, to earn some extra n income, she took up teaching Arabic to school children. "I also organized Quran classes free of charge," she informs. "During a session for women in 2014, I said the Quran prohibited recital of the word 'Amen' during prayers. Amen is not an Arabic word. It means 'so be it'. That made the orthodox religious clerics angry. They called me an apostate and began to target me. They even tried to assault my daughter."
By 2016, Beevi claimed, the "hate campaign" became so intense she left Thiruvananthapuram and moved to Kozhikode. She joined the Khuran Sunnath Society the same year and quickly become an influential figure.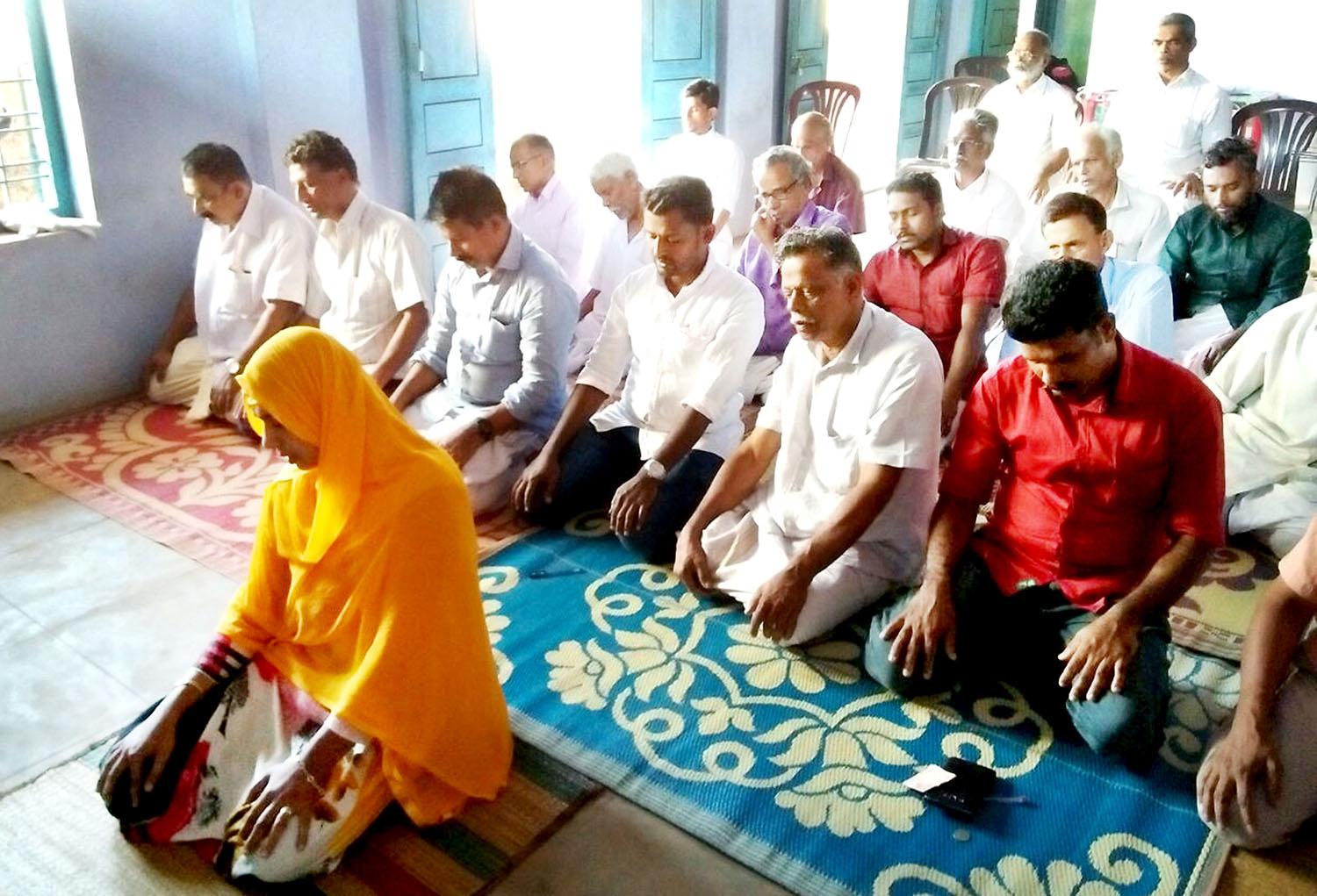 Ultimatum and death threats 
Speaking about the miscommunication which people have created over the years, she says, "I wanted to spread the awareness and message that Islam never prohibited women from leading prayers. We have decided to continue this practice. The decision to organize a Friday prayer led by a woman was taken on January 23 at the state committee meeting."
Jamida says, "As soon as I began speaking against the conservative Muslim clergy and religious and political organizations, I received warnings and death threats and it kept increasing since I led the prayer. Some religious leaders are instigating people to kill me. "I received plenty of messages on social media alleging that I am not a Muslim, a non-believer. A few days ago, I got a message from someone with my head fixed to a dead body. I see it as a signal."
Jamida however, insists that the threats will not break her resolve. "I am not afraid of death," she asserts. "I am ready to die for the cause." She also hopes that her decision will inspire more Muslim women to preside over prayers.
"My policy is either do or die," says the brave woman who wants to bring change in society.