India is free. Internet here is just partly so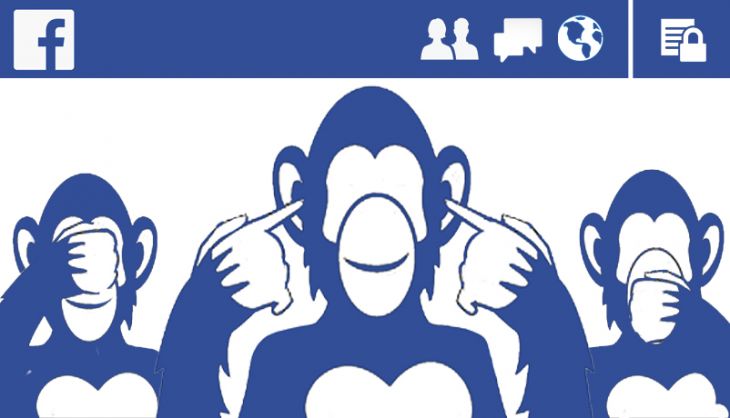 Freedom on Net
Global online freedom declines for fifth straight year: Freedom House
India scores 40/100 in Net freedom, according to recent survey of 65 countries
The govt position
I&B minister Arun Jaitley recently spoke of \"reasonable restrictions\"
Indian government already has legislation to clamp down on online content
More in the story
Are the governments getting it right as far as online freedom is concerned?
What can big Internet companies do to make the Web better?
Breathe easy Arun Jaitley - Indian netizens are partly shackled.
That's what came out of a study of a recent poll on online freedom: India qualified as only "partly free", in the survey whose results were released this week by Freedom House, an American democracy and human rights watchdog.
The country scored 40 on a scale of 100, where zero indicated no barriers to freedom, in the study.
That should be good news to Jaitley: The Union information and broadcasting minister recently said he believed in free speech, but there should be "reasonable restrictions" on social media so that it doesn't cross a "Lakshman rekha" and disrupt public order by inciting violence.
As a matter of fact, governments across the world are trying hard to put a leash around the wild wild beast that the Internet is. According to the Freedom House survey, which studies 65 countries, global online freedom has declined for the fifth straight year.
Globally, over 61% Internet users live in countries where criticism of the government, military or the ruling family has been subject to online censorship. More than 58% live in countries where bloggers or users of information and communication technology were jailed for sharing content on political, social, and religious issues.
Governments worldwide, including in India, have constantly been pushing social media giants to take up a stronger role in governance and ensuring public order.
"It's important that we have regulations that prevent companies and people from hurting others," Facebook founder Mark Zuckerberg said at his recent town hall meeting.
Perhaps it's time to pause and ask ourselves what sort of an Internet do we want?
Freedom in recession
What determines Net freedom In India are primarily access and the territory of our IT Act, which determine what powers the government has to block and take down content.
Access:
With 302 million subscribers, India has the third-most number of Internet subscribers in the world after China and the United States.
That's still less than one in four Indians.
One of the world's lowest high-speed (faster than 10 Mbps) broadband adoption rate - less than 2%. * More than half the content available is in English, though only 12% of the population speaks the language
Women form only a third of India's online population.
India came 2nd after the US in asking Google to take down content

Bans and blocks:

After the entry barriers, come the speed breakers - once on the Web, posts of Indian Netizens are regulated at various levels. A quick reminder of the legal teeth of Internet censorship in India:
The "reasonable restrictions", which Jaitley invoked, draw their legitimacy from Section 19(A) of the Constitution.
Then there's Section 295A of the Constitution (for hurting religious sentiments).
Section 66(A) of the 2008 IT Act (now revoked) gave governments the right to arrest a person for "sending offensive messages through a communication device".
[Shaheen Dhada got arrested for her Facebook post on Bal Thackrey's death: "Today Mumbai shuts down due to fear, not respect" Her friend, Renu Srinivasan was arrested for merely Liking the post]
The IT Intermediary Guidelines, 2011, requires intermediaries like Google, Facebook and Twitter to remove access to some content within 36 hours of a user complain, court orders, or government requests.
While 66(A) was revoked in March, the intermediary guidelines have undergone several changes since 2011, trying to make it a fair turf for intermediaries while ensuring just enough government regulation.
Internet censorship domain still has an uneasy calm, thanks to the constant push from governments to take down content.
Whether its news of our prime minister 's face showing up first on Google if you typed "Top 10 criminals" (and Google being forced to apologise) or whether it was an image from Vadodara that went viral last year on Facebook that was considered offensive to Muslims, leading to clashes between Hindus and Muslims, the social media has been pushed by the government.
The numbers speak loud: India sends the second-largest number of requests in the world after the United States, asking Google to take down user content.
According to Google's transparency report, Government of Indian made 295 requests to the company (January-June 2014)
That was a marked increase from 154 requests (July-December 2013)
Facebook got 4,960 requests for content removal (January-June 2014)
Twitter received 15 requests (July-December 2014), of which 1 was court ordered
"We believe that access to information is the foundation of a free society. Google Search helps spread knowledge, enabling people to find out about almost anything by typing a few words into a computer. Services like YouTube and Blogger help users express themselves and share different points of view. Where content is illegal or breaks our terms of service we will continue to remove it, once notified," a Google spokesperson told Catch.
The criticism
In the growing light of communal violence, Indians are also getting easily offended. What if Jaitley's 'Lakshman Rekha' keeps getting re-drawn by the government to keep criticism at bay? It could be criticism against Narendra Modi today and beef eaters tomorrow.
In an email response to Catch, British Internet technologist and journalist Ben Hammersly wrote, "Violence is already illegal. The main issue is that if we allow regulation at all, governments will use it to crack down on criticism, on opinion, on all things that democracy relies on." Public order, he feels, is anything that threatens the position of people in power. "To my mind, social media plays an important role in challenging people in power. They need challenging. The more they complain about it, the more it is necessary," he said.
Facebook's self-regulation: Redirecting 'how to join ISIS' search to video against joining ISIS
The Internet and Mobile Association of India (IAMAI) feels that the Centre must hold wider consultation to carve out a description of what "reasonable" means. "It can't just be what the government feels. There must be a consultation to figure out what people feel," says Subho Ray, IAMAI spokesperson.
"If the government feels it needs to arrest on the grounds of disruption of public order, you'll have to prove that a particular post was what caused the violence. Is it fair to restrict freedom and associate it for causing unproved incidents of violence?"
The government, Ray feels, must try and keep Internet free and use the opportunity to guage what people are feeling and trying to tell the government.
Most defenders of internet freedom feel that the internet is just a platform, not to be made responsible for the content posted on it. "These networks are common carriers. They're not responsible for crimes committed through them. Just as the road authorities aren't responsible for traffic crimes, or the phone system isn't responsible for criminals who use the telephone," says Hammersly
"The Intermediary right as defined by the IT act, should be given fully to companies. There's no clear understanding within the government that they are intermediaries and they should not be arrested," says Ray.
He cited the example of the recent Patidar agitation in Gujarat, when Internet services were shut down for a few days: "The State has the right to freeze Internet briefly, but these instances should be avoided as much as possible and done on a case-by-case basis."
Privacy, censorship and surveillance define online civil liberties, says Nikhil Pahwa, an advocate of Internet freedom and the founder of Medianama. "The Attorney General said in the Supreme Court recently that there is no fundamental right to privacy. Privacy and anonymity are fundamental to internet freedom. How could he say that?"
According to Pahwa, mass surveillance such as Netra - a centralized monitoring system - and Natgrid - a system for collecting digital data - set up by the previous government hurt Internet freedom.
The way forward
The terrorist outfit ISIS is known to use sophisticated social media propaganda to impress the youth.
According to a recent report by RT, When Facebook had found that there were searches made on its portal to get information on how to join the ISIS, it devised a smart solution.
It redirected its users to a Youtube video where reformist ISIS terrorists earnestly told youth the pitfalls of joining the outfit. It was a smart way at owning up to some moral responsibility.
Perhaps large companies need to find such little ingenious ways of self regulation.