IKEA just designed a refugee shelter, and it is all kinds of amazing
Asad Ali
| Updated on: 26 November 2015, 20:45 IST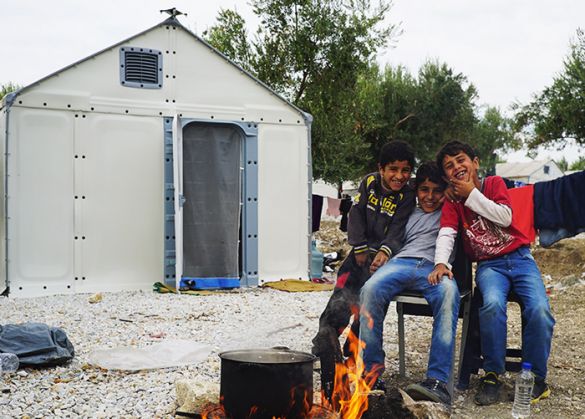 It's not just self-assembly units and meatballs after all. Ingvar Kamprad Elmtaryd Agunnaryd - but you'd better stick to IKEA - has not just been dressing up budget homes, it's making a major difference to the lives of refugees in strife-torn countries.
Also read - Facebook's new 'breakup tools' will hide your ex's new life from your feed
A recent - and unique as only IKEA can be - initiative was to build minimalistic yet sleek shelters for refugee families. Designed by IKEA, the shelters were manufactured by Better Shelter, an enterprise run by their not-for-profit division, IKEA Foundation.
So good is the design and functionality, earlier this year the UN's Refugee Agency ordered around 10,000 such shelters for refugee families across the globe. Compared to UN tents, the shelters are more cost effective, bigger and last for up to three years (UN tents usually last around six months).
A look inside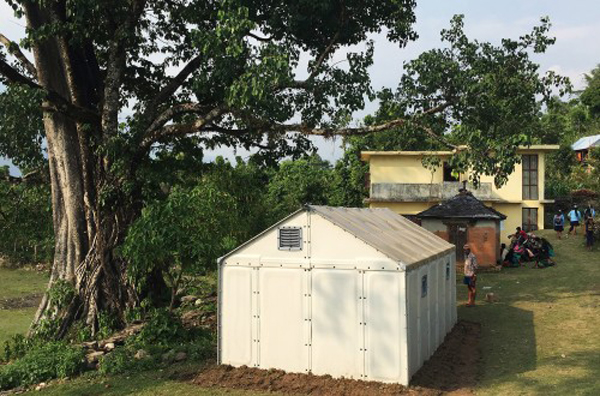 There's approx 57 square ft of space inside the tents, and they're about six feet tall. The shelters come fitted with solar panels (there's a photovoltaic system housed on the roof), mosquito nets, lights, and ventilation.
One of the key features of the shelters is lockable doors that offer privacy and protection for women and children, often vulnerable to sexual assault in open tents in war-inflicted regions.
UN's Refugee Agency ordered around 10,000 such shelters for refugee families across the globe
Lightweight foam panels make up the sides of the shelter, meaning it can withstand the elements - rain, wind, snow, and the sun. For something this impressive, it takes surprisingly little time to assemble: between four and eight hours. IKEA delivers the individual shelters in two large-size cardboard boxes that, according to Better Shelter, can be carried by four people.
Prototype shelters have already been tested among 40 refugee families in Iraq and Ethiopia before the company took larger orders.
Also read - Feel cheated by your packet of chips? Check out this investigation
However, this isn't the first time IKEA has made an effort to alleviate the refugee situation.
Since 2010 the company has already donated close to $166 million to UNHCR. It started a campaign called "The Brighter Lives for Refugees" in 2014 to "provide light and energy from renewable sources to refugee camps, making them a safer, more suitable place for the many families who live there."
How? By donating 1 pound to the agency for every LED lightbulb sold in their stores or online - and if you've been to an IKEA, you'll know they sell a ton of bulbs. They've now announced they will restart the same campaign from Nov 29 to Dec 19, and donate a portion of the profits to the UN Refugee Agency.
Read more: Hello H&M: how the retail giant has changed the world of fashion