Heart Attack: inside the crazy, colossal $19 billion Valentine's Day industry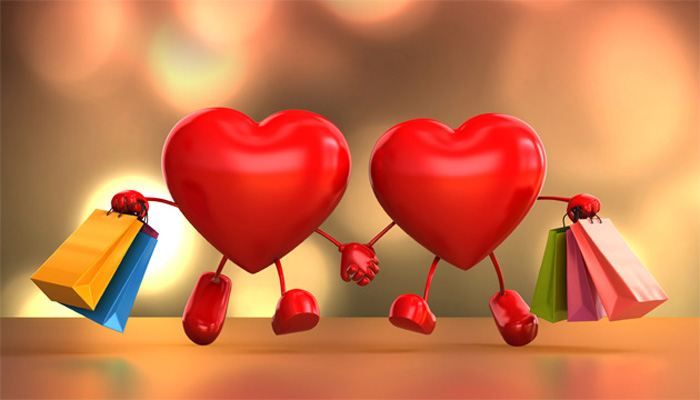 I believe that some days are good reminders to be kind to one another. To wear pretty clothes, take photographs and buy gifts nobody needs. And these are things we don't always remember to do. Not once in twelve months anyway.
I believe that Secret Admirers are sacred. No affections are more pure than those without hope of reciprocation. No gesture more selfless than that which is anonymous.
It needn't be significant. But just that - memories of February 14th being a little more significant than February 13th and February 15th - has been enough to make me a believer.
Of course, I still see that it's a marketing gimmick. I do understand that it's an occasion invented by conglomerates.
Also read: Shiseido's new ad is doing something no mainstream makeup brand has done before
But a better question to ask might be: which festival is not?
(Did you know that Santa Claus had a green and brown costume till Coca Cola appropriated him? Now he looks like a cola banner. Does it matter? No. Because gifts are gifts.)
The $18.9 billion love story
That's how much we're projected to spend this Valentine's Day. And if projections are accurate, $703 million of this $18.9 billion will be spent on cats and dogs.
The total break up is in the ballpark of:
Jewellery: $4.8 billion

Movie tickets & dinner: $3.6 billion for a special meal or movie tickets

Clothes: $2 billion

Gift Cards: $1.5 billion
If you're not surprised by the numbers, here's some perspective. It would take Prince William nine marriages to generate that kind of revenue (the royal wedding earned $2 billion in 2011). It would also take FIFA nine world cups.
In other words, Valentine's Day is every corporation's patron saint. Naturally, they're appropriating it in the most creative ways possible.
Here are some absurd - and beautiful - but absurd ways they're pushing you to show your love:
1. For $ 30,000 Groupon will allow you to hire a Megatron
That's a stadium-quality 12 X 16 ft LED screen. So that when you propose, the world could watch you get rejected in HD.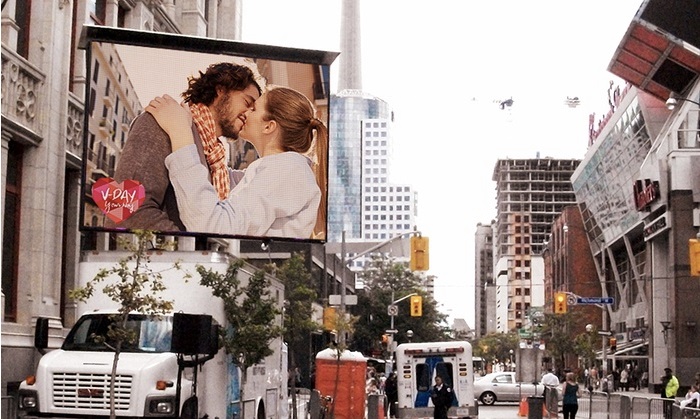 2. Love Note Concierge
It's a phone service to cure lover's writer's block.
Because it's the thought that counts.
So if he can't think of appropriate song lyrics to add to your gift, a call-center representative will help him craft the perfect sentiment to attach to your bouquet. Free of charge.
3. Break Glass in case of Love at First Sight
Should you be in Paris, and see a beautiful women and fall in love instantaneously, you can run to the nearest glassed rose. 1500 glassed roses have been littered across Paris, to be broken open in case of Love at First Sight.
4. Ikea's got some new beds
Swedish furniture giant Ikea has released a bunch of cheeky new ads that present their new line of 'beds' - in fact an armchair, a table, a carpet and a shoe rack.
Also read: Why Amazon cares about reviews enough to sue 1000 fake reviewers
Because love is not limited by the furniture we make it on.
There are also free baby cribs for babies born 9 months after V-Day. If you're cost-cutting, get in line.
5. Red Oreos
That's right. There's a line of red velvet Oreos now. We can't imagine what purpose that would fulfill. Except as a conversation starter about how to dye your biscuit.
6) Who Likes You Most
There an app called Who Like, Likes You? that tells you who your Valentine should be. Based on who likes your status updates on Facebook the most.
It's a sweet premise, if ineffective. Because there's every likelihood that the metric will only lead to your mother.
Also read: After 59 years, Mattel gets it right: the new Barbie ad is awesome