In pictures: From Jakarta to Jeddah, believers celebrate Eid ul-Fitr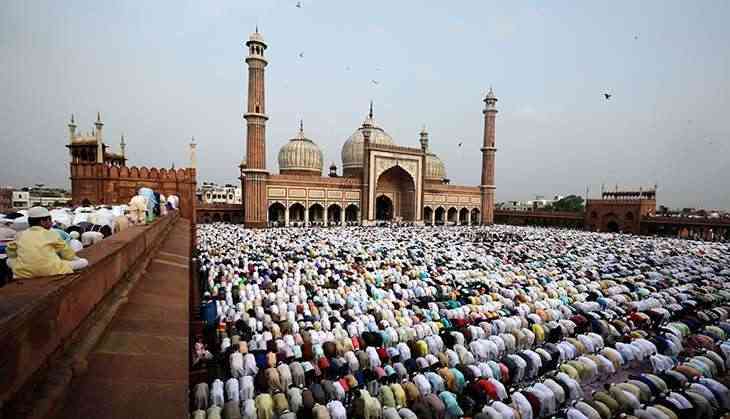 The end of the holy month of Ramzan has come to the end with Muslims around the world celebrating Eid ul-Fitr. This also marks the end of weeks of fasting. On the Muslim calendar, this is one of the most important events. The Eid ul-Fitr festival lasts one to three days, depending on geographical location. Eid ul-Fitr simply means "festival of breaking the fast". The following month is known as Shawwal. Some say, for the 1.5 million Muslims around the world, Eid ul-Fitr is second only to Eid al-Adha, which is two months after.
The typical greeting on this day is Eid Mubarak.
The exact start of the festival, differs from country to country depending on the sighting of the moon, This year, celebrations has been marred by various terrorist attacks in Bangladesh (one attack just happened in Kishoreganj on 7 July), Iraq, Saudi Arabia and Turkey. During Ramzan, believers abstain from drinking and eating anything during daylight hours.
In places like Kabul, Afghanistan, special treats are baked for the occasion. At the heart of the celebrations is a feast. Typically, Muslims enjoy a small breakfast before going ahead with morning prayers. Thereafter, they go to friends and families places and are served a lavish feast. Most exchange gifts also. In Delhi, Muslims gathered at Jama Masjid at around six in the morning to perform Eid prayers.
As Eid ul-Fitr celebrations go on around the world, here's a selection of photos: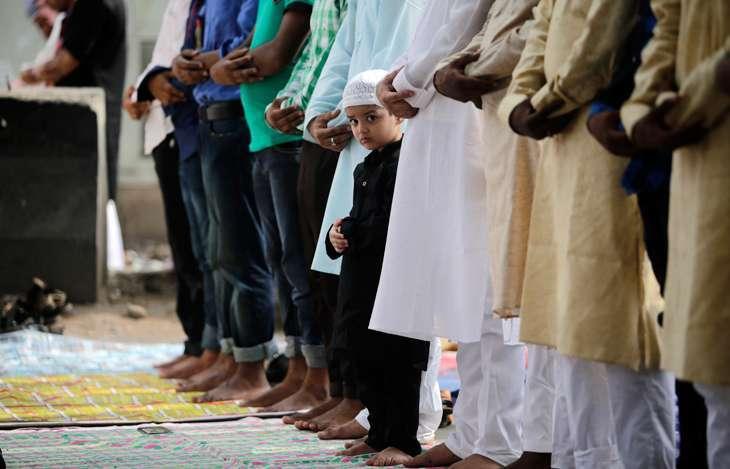 Vikas Kumar/Catch News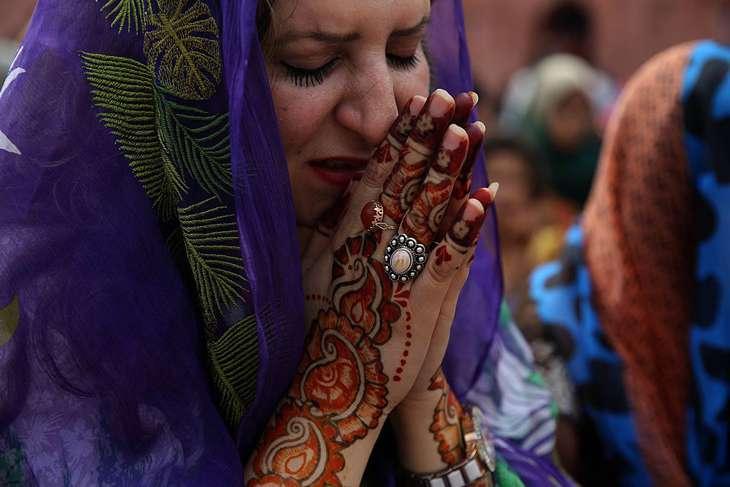 Muslims perform Eid al-Fitr prayer during the Eid al-Fitr holiday at Badshahi Mosque in Lahore, Pakistan on 6 July, 2016. Muslims around the world are celebrating the Eid al-Fitr holiday, which marks the end of the fasting month of Ramadan. (Metin Aktas/Anadolu Agency/Getty Images)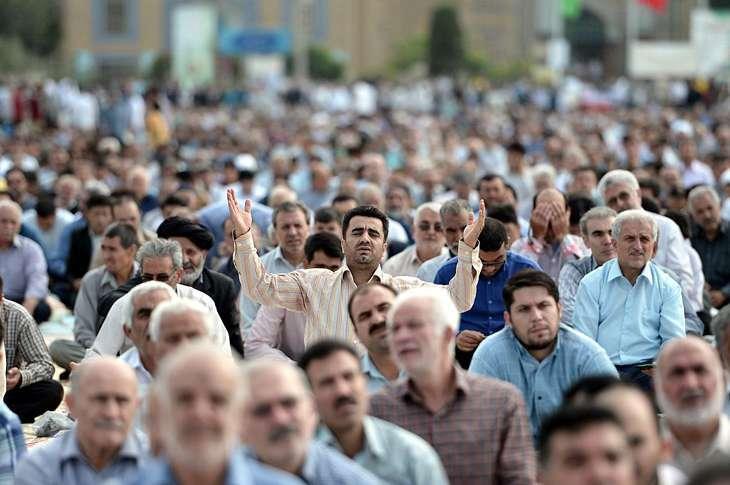 Iranian Muslims perform Eid al-Fitr Prayer at Shah Abdol Azim Shrine in Tehran, Iran, on July 06, 2016. Muslims around the world celebrate Eid al-Fitr marking the end of the holy fasting month of Ramadan. (Fatemeh Bahrami/Anadolu Agency/Getty Images)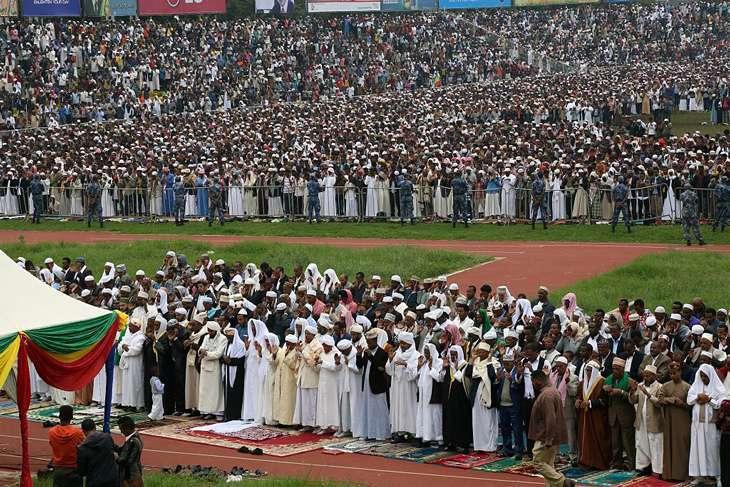 Thousands of Ethiopian Muslims perform Eid al-Fitr prayer at Addis Ababa sports hall on 6 July, 2016. Eid al-Fitr also known Feast of Breaking the Fast, is religious holiday celebrated by Muslims worldwide that marks the end of Ramadan, the Islamic holy month of fasting. (Minasse Wondimu Hailu/Anadolu Agency/Getty Images)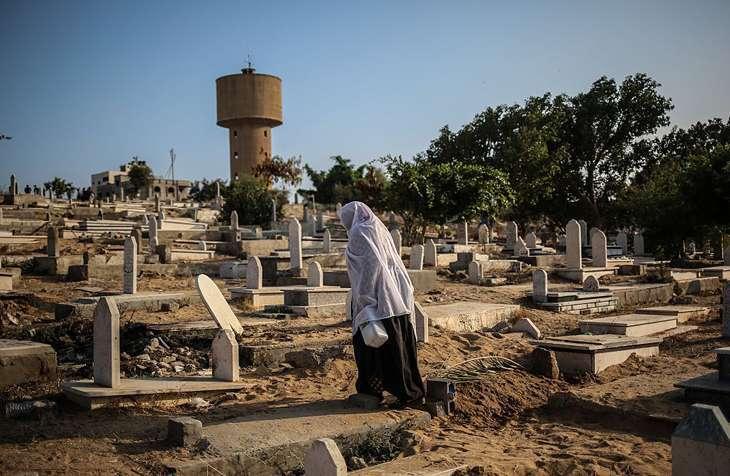 Muslims visit their relatives tombs at Jebaliya Martyrdom after they performed Eid al-Fitr mass Prayer during the Eid al-Fitr holiday at al-Saraya Compund in Gaza City, Gaza on 6 July, 2016. (Ali Jadallah/Anadolu Agency/Getty Images)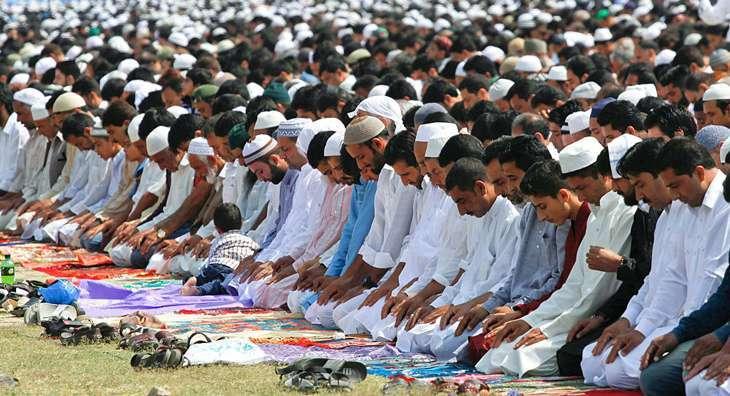 Kashmiri Muslims ofer prayers on the occasion of Eid-al-Fitr celebrations at Eidgah, on July 6, 2016 in Srinagar, India. (Waseem Andrabi/Hindustan Times via Getty Images)
Muslims gather to perform Eid al-Fitr (Salat al Eid) prayer at United Nations Square in Ouagadougou, Burkina Faso on 6 July ,2016. (Olympia De Maismont/Anadolu Agency/Getty Images)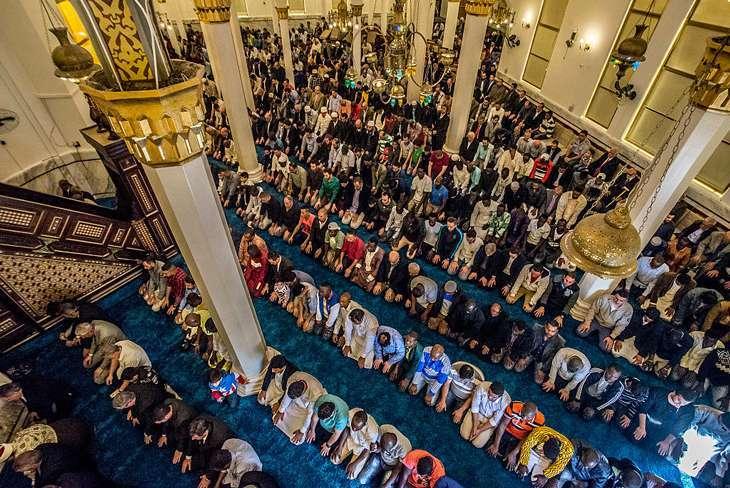 People pray during Eid al-Fitr celebrations, a holiday that marks the end of the Muslim holy month of Ramadan, on 6 July, 2016 in Sao Paulo, Brazil. (Cris Faga/LatinContent/Getty Images)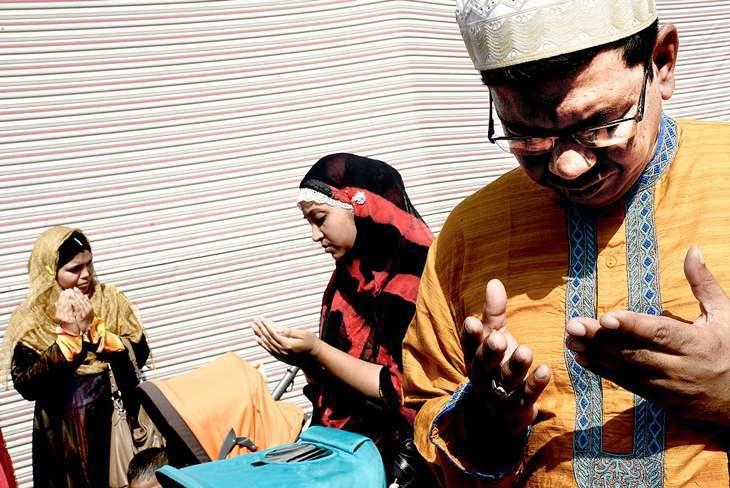 Muslim migrant in Torpignattara, a multiethnic suburb of Rome, for the prayer of Eid al-Fitr which marks the end of the Ramadan fasting month,on 6 July, 2016 in Rome, Italy. (Simona Granati/Corbis via Getty Images)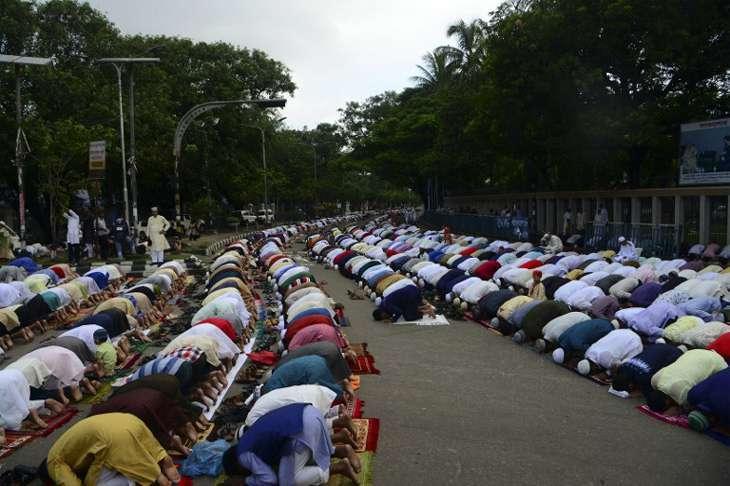 Bangladeshi Muslims ofer Eid al-Fitr prayers Suspected Islamists carried out a new deadly attack at a huge prayer gathering in northern Bangladesh to celebrate the end of Ramadan, only days after the mass murder of hostages in the capital Dhaka. (AFP)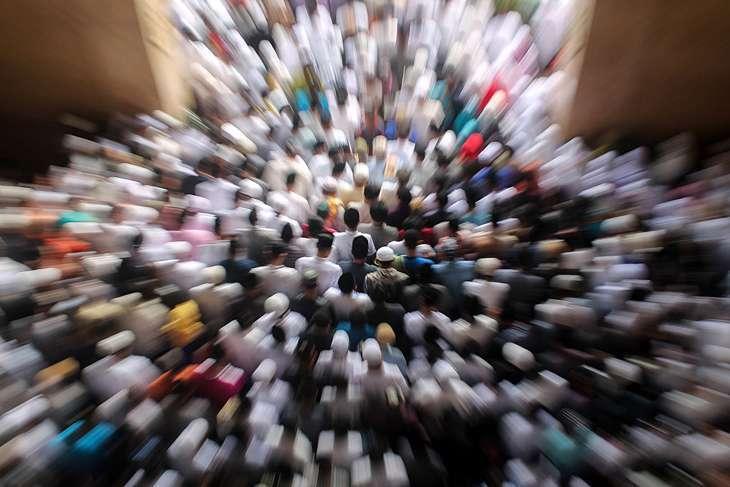 Indonesian muslims leave the mosque after performing Eid el-Fitr prayer at Islamic Centre in Lhokseumawe, Aceh Province, Indonesia on 6 July, 2016. (Fachrul Reza/NurPhoto via Getty Images)
Text by Sahil Bhalla