Flavoured beers are bizarre, and they're now at a bar close to you
Beer is the unofficial official drink of summer. But this summer, what's coming to a microbrewery near you may make you rethink your love for a chilled one.
We already know there are some pretty strange drinks doing the rounds.
But India had, by and large, remained free of drama drinks.
Till now.
Led by a craze for beer in Bangalore - especially the freshly brewed stuff - the shelves are exploding with experiments in beers and a host of seriously imporbable beer flavours.
Betel Juice, a beer with an infusion of paan and lemongrass was such a hit that its initial batch sold out in three weeks flat. A beer born out of a 'collaboration' - this one between a brewpub and a beer enthusaist group, Bangalore Brew Crew, these are local flavours that seem to have found widespread favour.
So too did a Kaapi stout that has the best of malt and coffee beans and also sold out soon after launch.
And then there's strategically in time for summer, a mango beer - this one has alphonsos specially sourced from Maharashtra. Love a good cup of tea? There's a Darjeeling black tea and Earl Grey beer to switch things up as well.
And if you'd like a bunch of refined gourmet flavours in your glass, there's the Puneri Honey Basil Ale, which uses locally sourced honey in its brew.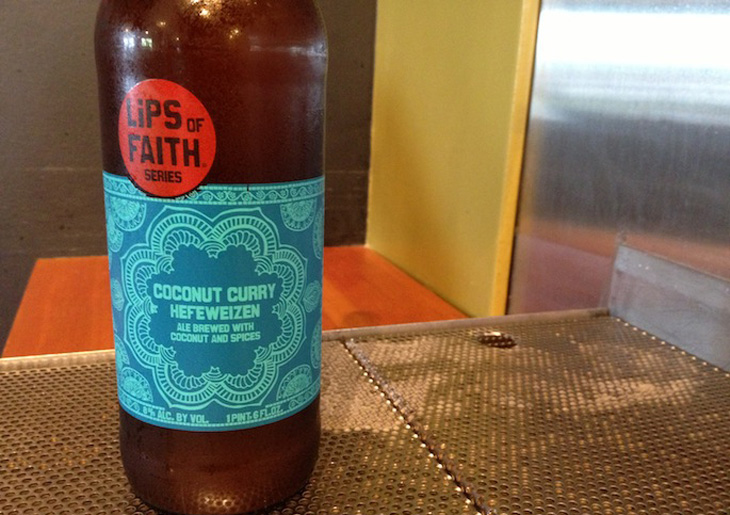 Photo: Tales of Froth
Taking a closer look at the phenomena, the Economic Times says "Craft beers, small, independent and traditionally brewed, have become a phenomenon that has captured the imagination of beer connoisseurs and brewers in India. Brewmasters, microbreweries and brewpubs, working independently or in collaboration, are creating signature brews with local flavours and ingredients. That's akin to offering gourmet cuisine to the average Indian beer enthusiast who is used to drinking from mass-produced bottles or draughts."
Globally, this is not new - and in spotty fashion, the trend had emerged in India too. Back in the June of 2013, Carlsberg had launched what was being touted as the world's first 'fruit flavoured strong beer' called Tuborg Booster. Even earlier, in August 2012, SABMiller India launched Indus Pride, a specialty beer available in four different flavours - Citrusy Coriander, Citrusy Cardamom, Spicy Fennel and Fiery Cinnamon. Three years later, it was gone from the market - the market wasn't ready for experimentation and localised flavours, the company said.
If only they'd had a little patience.
The world is not enough

India is only signing up for a bandwagon the west has been riding for a while. You can hardly say the word beer anymore if the word craft doesn't precede it - but that doesn't mean there's anything predictable about what shows up in your glass.
Here's a few choice options:
Coconut Curry Hefeweizen is a beer flavoured with "coconut, cayenne, cinnamon, coriander, fenugreek seed, ginger root, kaffir and lime leaf, with a hint of banana from the hefe yeast in which it's brewed."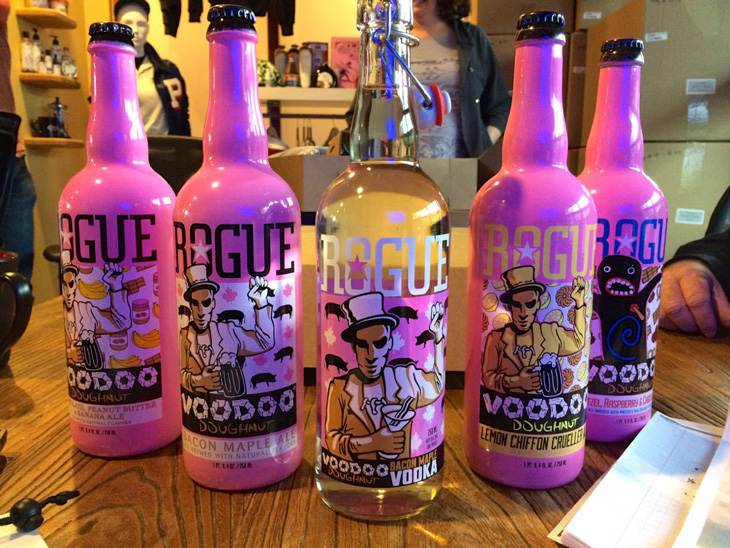 Photo: Tales of Froth
Kelpie Seaweed Ale is, simply put, bladderwrack seaweed with malted and roasted barley.
Voodoo Doughnut is a bacon Maple Apple brew that, naturally, has maple syrup and some applewood-smoked bacon.
Pizza and beer may be the perfect combo, but a beer that tastes like a pizza? Pizza Beer has basil, oregano, tomato, garlic and the most unusual of all, pizza crust. The company proclaims that it is the "World's first culinary beer". Inarguable, maybe, but whether it's edible is another matter entirely.
Thank god its rare

Some beers boast the kind of exclusivity you could expect from the finest cognac. Take, for instance, Brewdog's "The End of History," of which only 12 bottles were ever made. It was 50% alcohol by volume and cost a whopping $765. What you were paying for wasn't the potency but the taxidermied body of a squirrel or weasel.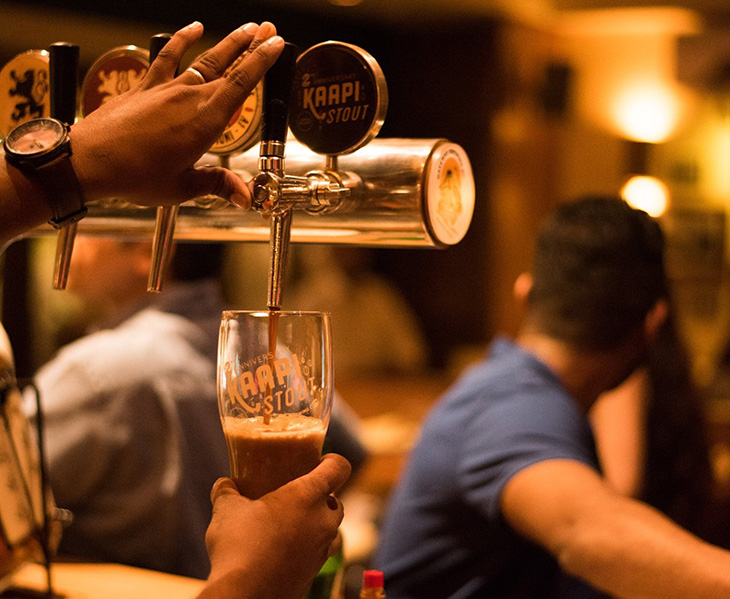 Photo: Tales of Froth
And then there's the beer containing civet cat poo. Mikkeller Beer Geek Brunch Weasel brew basically uses a coffee bean delicacy put through the gut of the civet cat. It is then cleaned, sun-dried and roasted, after which it is used in the beer.
Going by this list, the Indian experiments are still fairly tame. But with microbreweries ready to open doors in the capital after a change in the laws, we seem all set for a global beer wave of our own.
Edited by Payal Puri
More in Catch:
AgustaWestland: how Singhvi tore apart NDA's case against Congress
Move over pessimism. We just got a beautiful lesson in hope courtesy Leicester City
Uttarakhand: Centre may agree to a floor test. Will 9 Cong rebels vote?
Punjab gangster gunned down in HP. Rivals fight for credit on Facebook