Fentanyl: US under threat from drug stronger than heroin
Catch Team
| Updated on: 10 February 2017, 1:48 IST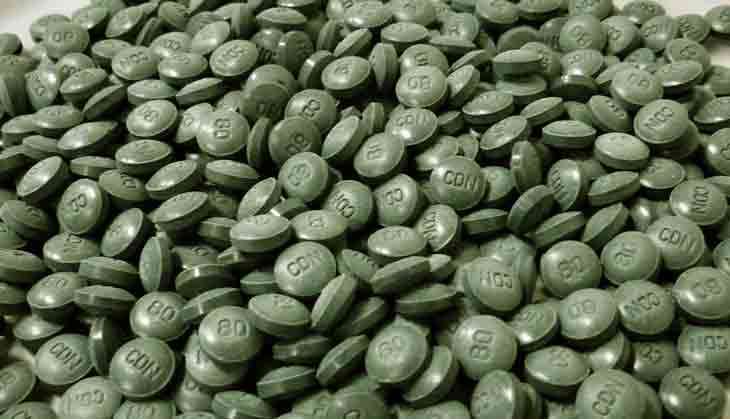 The United States knows a thing or two about producing shows on the nation's drug scene. The Wire (2002), Breaking Bad (2008), Narcos (2015) - there's a slew of stories around drugs. From crystal meth to cocaine, they've had it all covered. Now, there's another new drug wreaking havoc in the US - perhaps the stuff of another future drug drama. It's called fentanyl. According to federal data, this drug is 50 to 100 times stronger than morphine and has already claimed the lives of hundreds in the US.
A recent report by the Centers for Disease Control and Prevention has thrown alarming insight into the ramifications of having a deadly drug like this on the loose in the market. According to the report, there was a 426 percent increase in seized drug products that tested positive for fentanyl from 2013 to 2014. Another separate data set shows the number of deaths associated with synthetic opioids - which include fentanyl, went up 79 percent during that same period.
Cheaper, stronger than heroin
"What concerns us here is the rapid increase, especially in a small number of states," said Matthew Gladden, an author of the report and a researcher at the CDC, to NPR. It's not difficult to see where he's coming from in his suggestion to focus on certain states - at least initially.
Also Read - Udta Punjab: state spends Rs 7,500 crore on drugs every year. Censor that.

Reports show that in eight "high-burden" states, the death rate from synthetic opioids rose 174 percent, to 3.6 per 100,000, from 2013-14. And there was a strong correlation between increases in synthetic opioid deaths and in seized fentanyl products going by the Morbidity and Mortality Weekly Report. What makes the situation worse is that fentanyl is cheaper to make than heroin, and it's stronger, which means extracting more doses per batch for manufacturers. And that means? Gladden states the obvious - "There's a huge profit margin right there."
What makes it so potent? Bertha Madras, a former director in the White House Office of National Drug Control Policy tells CNN that, "It enters the brain much more quickly." Unlike crack (three times stronger than cocaine) however, some fentanyl analogues are 100 times more powerful than regular fentanyl. Madras puts it into scary perspective - "I would say it's like crack on steroids."

Illegally produced drug
The drug, available by prescription to treat severe pain, is usually mixed into heroin - often without the user's knowledge. If that's not dangerous then get this: the drug isn't from diverted pharmaceutical products. It's being manufactured separately and of course through illegal means. The report notes that, "Starting in 2013, the production of illegally manufactured fentanyl increased to unprecedented levels, fueled by increases in the global supply, processing and distribution of fentanyl and fentanyl-precursor chemicals by criminal organizations." Between 2014 and 2015 alone, the number of seized fentanyl products rose from 5,343 to 13,882.
Also Read -Lack of real human connections make people seek solace in drugs, says Dr Yusuf Merchant
Carol Falkowski, CEO of Drug Abuse Dialogues, an education and training organization, tells NPR that: "It's quite a game-changer. It's imperative that the word gets out that prescription pills purchased on the black market can be deadly. It's an extreme case of buyer beware."
Unfortunately, the only way to counter this menace is by being aware of the dangers of the drug. Affected states need to exercise control and phase it out, and the states that haven't been affected yet, or as much, need to be very cautious. Gladden sums it up to /CNN/: "The key message to the rest of the country is for states that haven't seen illicitly made fentanyl, they need to be vigilant."