North Korea claims it's just made hangover-free alcohol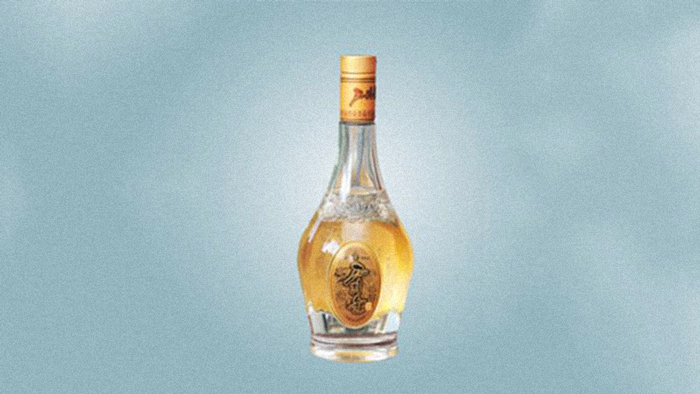 Hangover-free alcohol may sound like the New Year's wish of millions - but North Korea claims they've actually answered it.
According to state-run newspaper Pyongyang Times (think of it as North Korea's Times of India), the Taedonggang Foodstuff Factory has unveiled Koryo Liquor, something they say "experts toiled over for years" before a major breakthrough.
Read- Bizarre: Traditional wine distillers in China adding Viagra to drink
The article, titled 'Liquor wins quality medal for preserving national smack', says it's an alcoholic beverage that doesn't come with the fear of waking up to a hangover the morning after.
And it's not water.
It's a ginseng-based alcoholic drink where sugar has been replaced with scorched, glutinous rice - reducing its bitterness as well as protecting drinkers from the after-effects of imbibing.
The glutinous rice, which seems central to the claim, is "cultivated by an organic farming method in the country," the piece goes on to say.
Of course Kaesong Koryo insam (ginseng) is routinely offered up as a miracle cure for pretty much everything in North Korea - including, but not limited to AIDS. The Koryo Liquor is made from six-year old Kaesong Koryo insam.
"The liquor has already been registered as a national scientific and technological hit," says the report on the new liquor. "Last year it was ranked top at the fifth national liquor exhibition, came first in the food sector of the 30th national scientific and technological festival and was awarded the December 15 Medal of Quality which is given to the best products in the country."
Also read: A 'Viagra for women' has been approved - but don't count your orgasms yet
What's even more ambitious in the claim is that this 'hangover-free alcohol' is more potent than a standard beer anywhere in the world - the "suave" liquor, as it's described, boasts 30%-40% alcohol strength compared to Budweiser's 5% alcohol by volume.
Of course, while reports claim this new alcohol "exudes national flavour" and is "highly appreciated by experts and lovers", no one has actually gone as far as to call it delicious.
Not surprising. While gingeng, a natural herb, is also reputed for its medicinal properties in other parts of the world - including South Korea - there's almost universal agreement that you don't actually want to drink this stuff out of choice.
In a June 2015 report, Pyongyang claimed to have invented a cure for MERS (Middle East Respiratory Syndrome coronavirus) disease. The Korean Central News Agency report went on to say that "diseases such as SARS (Severe Acute Respiratory Syndrome), Ebola and MERS are all related to the body's immune system. One can easily beat such diseases if one takes the DPRK-produced Kumdang-2 injection".
And the usually more rational Korea, the South, had also linked ginseng with hangovers. A 2014 South Korean study suggests that red ginseng "relieves the effects of alcohol consumption and hangover symptoms in healthy men".
Read more: Comet Lovejoy spewing booze in space. Are you up for a drink?
However last year, another study (hangovers clearly constitute a popular part of global research) concluded that the only way to prevent a hangover was, well, to drink less - and that hangovers have nothing to do with dehydration as commonly believed. Scientists from the Netherlands and Canada examined hungover students in their respective countries - 824 Dutch students and 789 Canadian students - and arrived at this conclusion.
That doesn't mean the North Koreans are the only ones putting their minds to the hangover question - not too long ago another group of scientists claimed that drinking pear juice before starting on alcohol is potentially useful in avoiding a hangover.
North Korea is not even first to the hangover-free alcohol party - according to this January 2015 report, Australian scientists successfully invented a 'hangover-free' beer a few years ago. But not really hangover-free as the article goes on to clarify. The beer was found to be rehydrating only when used with low alcohol content.
One thing's for sure - there will be no shortage of volunteers to test the hangover free claims of North Korea's new brew if it ever makes its way outside the country. And if there's even the faintest chance that it's a reality, then, North Korea, we think all - the H-Bomb and bizarre dictatorial executions - will finally be forgiven.
More in Catch:
Understaffed and abysmal: India's police story in numbers
Terror Central? why arrest of 'ISIS India chief' puts Thane under the lens