Empire of the Offended: an interview with Aditya Insan, MSG's spokesperson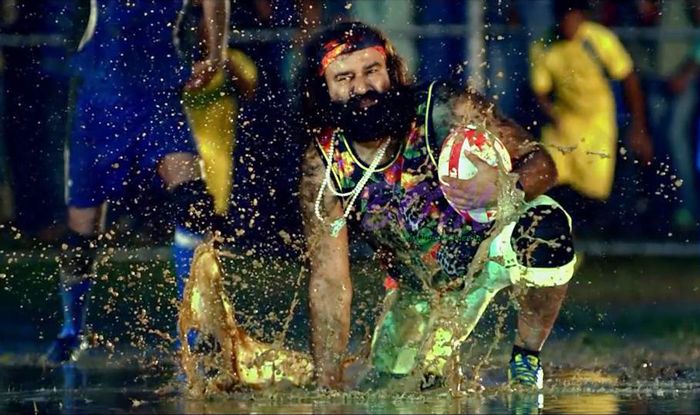 He is a God, Prophet, text acronym for the word message, Messenger from God. He's delivered Adivasis from black magic. He's fought elephants. He's one of the handful of people in the world who have designed both cars and clothes. He's directed films, starred in them, written scripts and sung for audiences of over 2.5 lakhs.
And he's performed his own stunts.
That's right, he may be too unwell to attend court hearings in person. But he's far too honest to let someone else perform acrobatic feats for his films.
Read- Dupattas, a shaadi band, fireworks: I went to the MSG 2 premiere
Oh, and lest we forget: he's also orchestrated the largest finger-painting in the world.
So when Kiku Sharda, comedian on Comedy Nights with Kapil, imitated Gurmeet Ram Rahim Singh Ji Insan and made "absolutely derogatory" jokes, he should have braced himself for the fullest wrath of the Messenger of God. In fact, he should have braced himself for the fact that Gurmeet Ram Rahim Singh Ji Insan would send a message back to God, telling on him.
Now that Kiku Sharda's found himself in the relative comfort of judicial remand three weeks after the episode aired, he should be very, very relieved.
We can all agree he's gotten off pretty light.
In conversation with Aditya Insan
Guruji himself, of course, has not filed the case against Kiku Sharda, his followers have. Which led me to give him the benefit of the doubt: a leader not to be held accountable for the actions of those he leads.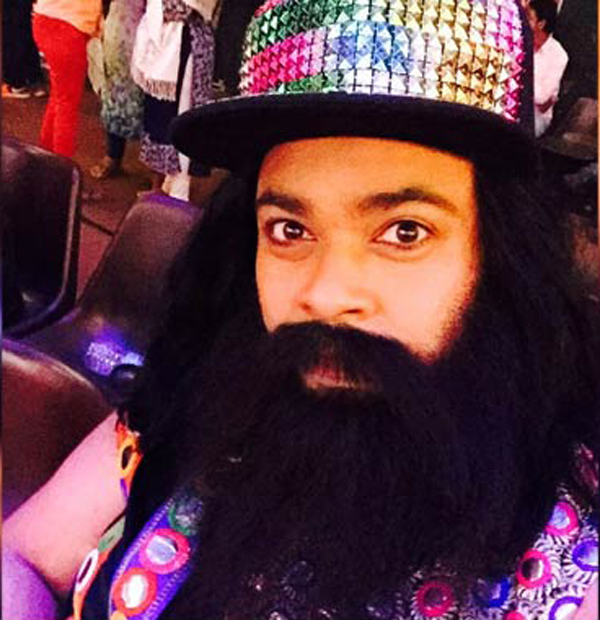 I decided to reach out to Aditya Insan, Guruji's spokesperson, right-hand man and fellow-Insan, to see if he would distance himself from the complaint.
He did not. In fact, he used the collective pronoun "we" to refer to the complainants.
"Are we not equal citizens of this country? Do we not have a right to seek judicial redressal? We have displayed no extremism or high-handedness, and we're simply seeking legal redressal of offenses made unto us."
The "we", it would appear, refers to all followers of Gurmeet Ram Rahim Singh Ji Insan. And the offenses are booked under Section 295 A, which deals with deliberate and malicious acts that insult religions and religious beliefs.
Also read- Stalking a Saint: 5 things I learned at the MSG 2 press conference
Now, Gurmeet Ram Rahim Singh Ji Insan might have regular audience with God. But within the limited confines of the law, his teachings don't constitute a religion. And his followers aren't a religious community. Rather, they're a sect. So I asked Aditya Insan whether the complaint remains valid.
"See," he continued, "we aren't a single religion, or a single sect. We're a confluence of religions."
That's a heartwarming sentiment. But it doesn't answer the question.
What it also means is that Guru Gurmeet Ram Rahim Singh Ji Insan's followers are vulnerable to having their sentiments hurt at a confluence of religious fronts. If, for instance, his is a confluence of 12 religions, then there are 479,001,600 different combinations of religious sentiments that can be hurt. If it's a confluence of 20 religions, then the combination of sentiments vulnerable to hurt becomes mathematically infinite. This is rather problematic, so I lay it to rest.
I proceed to ask him about the time Gurmeet Ram Rahim Singh Ji Insan was booked under the same law, eight years ago. That incident is perhaps the last documented occasion on which 'Guruji' was not dressed to look like the parody of a rapper. Instead, much to the dismay of the Sikh community, he was dressed as Guru Gobind Singh.
This incident was declared blasphemous. It led to violent clashes between Sikhs and followers of Gurmeet Ram Rahim Singh Ji Insan. One Sikh protestor died. Eventually the Akal Takht, the supreme temporal seat of the Sikhs, released an edict (Hukunamma) pardoning Gurmeet Ram Rahim Singh Ji Insan for his blasphemy.
Read more- Parodying a parody: how does one mock MSG?
But that wasn't nearly the end of things. Soon after, Representatives of All India Sikh Student Federation, Dam Dami Taksal, Akali Dal (Delhi), United Akali Dal met in Amritsar and called for a Punjab bandh in protest against the decision of Akal Takht to pardon Gurmeet Ram Rahim Singh Ji Insan. And the Akal Takht, buckling under intense pressure from the Sikh community, retracted their pardon.
Of course, pardoned or otherwise, the judiciary saw no merit in the case and acquitted Guruji, So I ask Aditya Insan if the Judiciary is likely to do the same for Kiku Sharda.
I'm met with a moment's silence.
"I can show you the Sessions Court judgement from Bhatinda," he responds, tangentially. "Guruji was acquitted."
Kiku Sharda (who we suspect was neither malicious, nor deliberate, nor attacking anything that legally qualifies as a religion), this is as much concession as you can hope for, that you will be too.
More in Catch:
Stunts, bikes & serious adrenaline: these women are changing the face of Republic Day
Pak detains Masood Azhar. Is it anything more than a face-saver for Modi?
Yes, law-and-order is a worry. But it's not jungle raj in Bihar: analysts
#Mazar-e-SharifAttack: why it's a warning Modi & Ghani must heed