Emily Temple-Wood's ultimate guide to fighting Wikipedia sexism
Asad Ali
| Updated on: 14 February 2017, 5:56 IST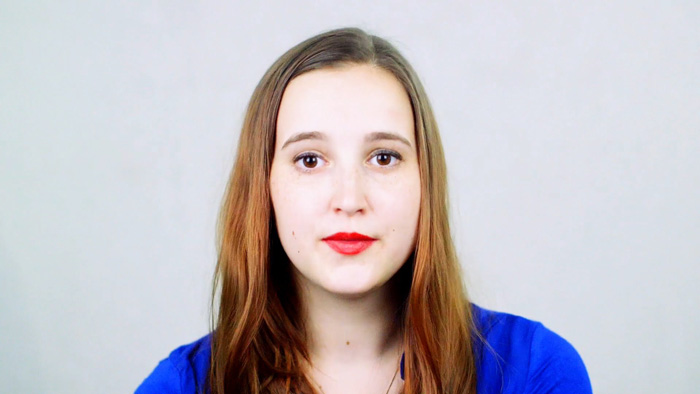 She was 12 when she became a Wikipedia contributor by editing the entry for an album by Taiwanese singer Angela Chang. By the time she was about 16, she had already edited or initiated articles on topics such as genetic diseases and endangered languages.
In fact, two major projects of hers - Cannon and History of Timekeeping Devices were even promoted as featured articles on Wikipedia.
Also read - Faith, forestalled: a Muslim woman is stymied when she seeks space to pray
Meet Emily Temple-Wood. Now 21, Emily fights sexism online - especially on Wikipedia. She recently posting an article on women achievers or scientists for every hate-laced message she gets from trolls. That's when she isn't studying for her major in molecular biology (from Loyola University, in her hometown of Chicago) or minor in Arabic Language and Culture, Islamic World Studies, and Women and Gender Studies.
Sometime during a Wikipedia editathon in October 2012, Emily scoured the portal and found that almost none of her female role models of science were listed. A lot of the female fellows fromthe UK's Royal Society - a prestigious platform for science - were missing from the online encyclopaedia.
"I got pissed and wrote an article that night," says Emily on her Wikimedia profile. "I literally sat in the hallway in the dorm until 2 am writing the first women in science (Wikipedia) article."
That article (a biography of Ann Bishop, British biologist and one of the first female fellows of the Royal Society), and the idea to showcase more women evolved into a larger project: the WikiProject Women Scientists, aimed to be a collaborative effort to maintain biographies of female science achievers throughout history.
For this, Emily also got on board the Royal Society, which opened up its archives to support her research. She's also launched other initiatives such as Women in Red that strives to close the "content gender gap".
"We need a diversity in opinions to survive. We need diversity of subject authors to survive to become the sum of human knowledge. A white girl from Chicago is one perspective and we need our white girls from Chicago but we [also] need people from Maloui and Tuscany - we need people who speak every language from every culture from every perspective," she explains.
Emily's efforts have already seen about 376 female scientists get featured on Wikipedia's front-page.
What it's also seen is a barrage of sexist hate mails and offensive messages. It's the usual fare that successful women in a position of authority get dished out - that sexual favours were sought to attain success, besides an assortment of expletives.
The Washington Post quotes her saying: "I was just so frustrated. I was like, I need to do something productive with this rage rather than sitting around and being angry - that doesn't solve anything."
Emily said that she wanted to do something constructive "that would also make misogynists angry, because that's the last thing that people who hate women want, for more information about great women to be out there,"
So Emily went on to battle this online backlash in the most ingenious way possible - by posting more biographies of female achievers for every hate-filled message.
The result? We now have the haters to thank for helping giving space on Wikipedia to achievers like Rosalyn Scott, the first African-American woman to become a thoracic surgeon; Liliana Lubinska, a Polish neuroscientist known for her research of the peripheral nervous system; Katharine Luomala, an American anthropologist known for her work on comparative mythology in Oceania; and, a host of other women whose work would otherwise have been lost in the digital space, and consequently from history.
A former Wikimedia Foundation staff member, Siko Bouterse is quoted on the Wikimedia blog saying, "The emotional labor of weathering this kind of harassment is huge. Amazingly, rather than deciding this particular public space must not be for her, Emily has been able to channel every instance of harassment into more fuel for her focus, so it's backfiring against those who hope to silence women online. That takes courage."
Courage, yes. And the tenacity to take on conventional understanding. Wikipedia is looked at as a reservoir of knowledge on practically anything one can think of. But the fact that its content reflects a certain sexism isn't something many individuals notice, let alone fight to set it right.
So for those who may feel Emily's actions as unwarranted and extreme, sample this: The Telegraph reports that going by its own numbers, Wikipedia has more than 27 million registered editors, and yet there are studies to show that up to 90% of users are male.
Surveys have also been done that show how women are portrayed differently from the men in Wikipedia articles editorially. The New York Times carried an article in 2013 that showed how Wikipedia editors, rather incredulously, moved names of women from American Novelists to American Women Novelists.
In the light of these glaring attempts to brush aside the contribution of women, Emily's efforts to address gender imbalance have been, in the words of Bouterse, "epic." Wikimedia's blog further quotes him:
"She's created hundreds of articles about women scientists, including articles that address multiple gaps in Wikipedia-it's really important that she's not just writing about white women scientists, she's also working to address underrepresentation of women of color in Wikipedia and looking at other points of intersectionality as well."
"And perhaps most importantly, because we're much stronger collectively than alone, Emily has taught and inspired others to do the same . When I was a kid, I could count the number of women scientists I was aware of on one hand. But I know our daughters are going to have access to so much more free knowledge about scientists who look like them, thanks to Emily's efforts, and that's really powerful."
More in Catch - Match made in misogyny heaven: Sports Illustrated & Archer just created magic