Concert with a cause: Rabbi Shergill & Euphoria to sing for animal welfare
Catch Team
| Updated on: 11 February 2017, 7:48 IST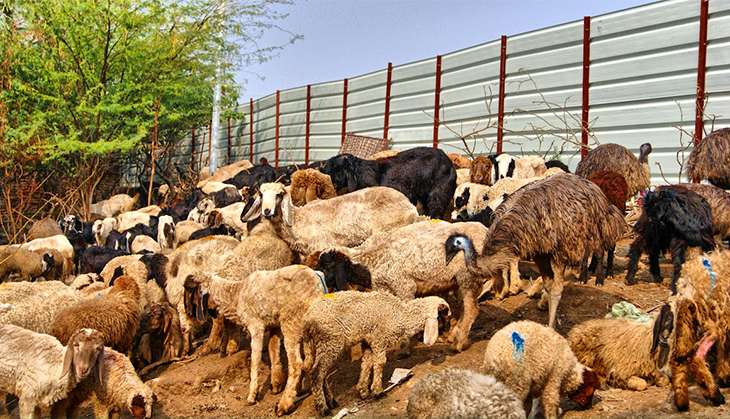 Fundraisers are mostly arty, annual events where the rich and the famous air-kiss each other, dump a few currency notes in a sealed box with panache and vanish. Such events are mostly off-limit for ordinary folks even though they may know and care about such causes more than the well-heeled of the city.
One of India's oldest NGOs for animals - People For Animals - has thrown its doors open for ordinary folks, because it is a cause that is close to their hearts. It has invited Rabbi Shergill, who is known for his soulful music, and Palash Sen of Euphoria, to perform at a live event on 27 August. The funds raised will be used for the welfare of animals.
With government funds for animal welfare being measly, such fundraisers are a perfect way to not only raise awareness for a cause, but also to generate funds. However, not all fundraisers are gala events, some are solo efforts aimed at saving precious lives.
Thoughts Matter
Aaditi Badam is a feisty young woman. She has helped rescue and treat several animals - sometimes with little or no money in her pocket.
An unkind lady threw hot water on Cuckoo's ears because she could not bear his incessant barking. By the time Cuckoo was reported to Badam by an animal lover, his ear had been eaten by maggots and the infection had spread to his neck.
Welfare Wars: the dog-eat-dog world of animal activism no one speaks of
The vet charged her Rs 1400 per day to treat Cuckoo. Badam asked for donations on Facebook. People started helping out with amounts ranging from Rs 50 to Rs 1000, which took care of the vet bills.
She recalls another time she helped save a kite by collecting funds.
Badam also organises an yearly "Yard Sale". "Old clothes, computers and utensils are collected from homes and sold in slum areas in December for Rs 30 to Rs 50. The money collected is utilised to vaccinate stray dogs," says Badam.
Another heartwarming story is of Bambi, a dog rescued with a leg injury a year ago from a village near Dharamsala. Sonja who was visiting India at the time fell in love with Bambi. She changed her travel plans and fundraised to fly Bambi out. Bambi now lives in Finland in her forever home.
Known animal welfare organisations have also shed their inhibitions and have started asking people for donations.
Friendicoes, which has been running an animal shelter for decades, encourages people to donate anything - from newspapers to books to generate money.
Friendicoes itself got a new lease of life last year when it decided to shut down - thanks to crowdfunding. Last August, it announced it would shut down its services like the night ambulance, as well as its shelter in Defence Colony, if it failed to raise Rs 82 lakh to pay medical and food bills, among other dues.
A sustained social media campaign and crowdfunding effort launched by well-wishers helped it avert the threat of closure. The Friendicoes page on Facebook accumulated over 50,000 "likes" in no time. The post on a special page created to generate funds - "Friendicoes Under Threat of Closure Due to Lack of Funds" - was shared hundreds of times and enough funds were generated to forestall its eventual closure.
"We use social media and ask people who have seen our work first-hand to help us promote it," says Robin Singh, who runs Badmash Peepal, a welfare organisation for animals.
People For Animals though, is taking things to a whole new level with their concert.
A concert with a cause
India, much like the subcontinent, is a pedigree-worshipping nation. Most Indians don't care about the mushrooming puppy mills that are run in filthy and unhygienic conditions, where dogs are made to breed till they die.
They buy dogs of exotic breeds for hefty amounts - even though the climatic conditions are not right for them - because a pedigree is telling of our elite or upwardly mobile status.
People for Animals or PFA, as it is known, has been doing its bit to help animals with 36 hospital-cum-shelters and over 200 units across the country. More importantly, it is the only organisation that helps people take on resident welfare organisations or unkind neighbours who discourage animals lovers from keeping pets at home or caring for stray animals. It has won animal cases in court, in research laboratories, racecourses, temples, circuses, zoos and on the streets.
With Rabbi Shergill and Palash Sen backing the cause of animal welfare we hope other celebrities will also follow suit and help make this planet a better place for the four-legged.
Delhi's dog menace: Blame the civic bodies, not the strays