Come fall in love with Snape all over again; watch video in case you missed it.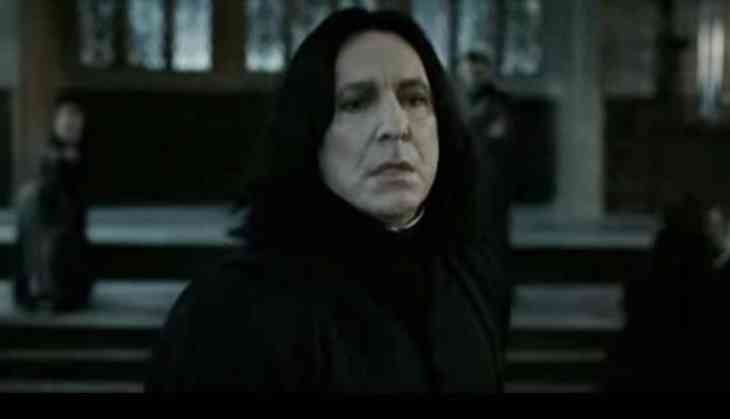 Calling all Potterheads! Line up please(in typical Mc Gonagall style). I've been dying to use this line since forever. Sue me!( that is a joke. Don't.)
Well, back to the point. The truth about Snape being the most misunderstood character is no news to Potter fans. As the story unfolded many a series of situations took place where his so-called acts of pure evil (get it? Pure evil? No? *rolls eyes* ) were later seen as good deeds performed to save the wizarding world.
Let me pull out an old and much-debated example. Remember the extreme ending of Harry Potter and the Half-Blood Prince, where Snape sides with the dark facet, takes over Hogwarts and kills Albus Dumbledore? The final part of the series – Harry Potter and Deathly Hallows – shed light on the real reason — the promise that Snape had made to Dumbledore.
Interestingly, Potterheads (most probably while binge-watching the series for the 100th time) have spotted another scene where his good intentions were portrayed negatively yet again. In the scene, when Potter reveals that it was Snape who killed Dumbledore, Snape was all set for a duel against Professor McGonagall. However, in a sudden turn of events, Snape chose not to fire but solely defend himself. What remained unnoticed was — how he deflected McGonagall's spell killing the two Death Eaters standing behind him, before flying away to make sure that everyone around would stay safe.
If the video clip isn't enough for you, look at this J.K Rowling tweet: