Can't find love? You're looking in the wrong place
Catch Team
| Updated on: 17 December 2016, 17:07 IST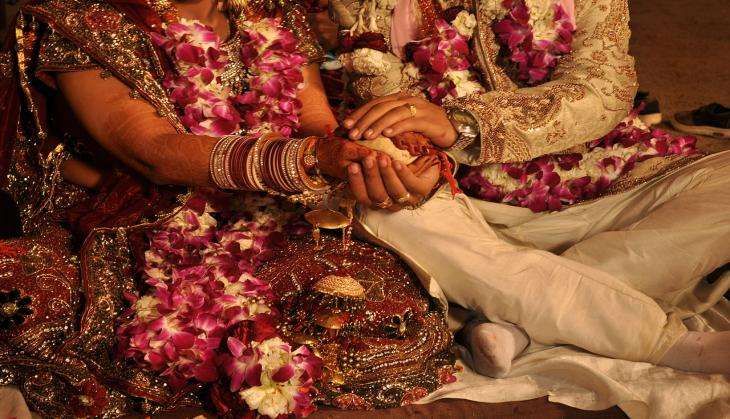 Sponsored
Love is something we all look for but rarely seem to find. Considering there are seven billion people in the world you'd imagine it wouldn't be such a hard task, but the countless stories of failed love we hear on a daily basis makes it evident love is no easy task. Often, we hear exasperated people exclaim "There must be an easier way!"
But love isn't always easy to find, and finding a love that will last a lifetime is even harder. Take the case of Puneet Kumar. " It was like I was really tired of going through this process of finding a match," says Puneet. And there are countless others like him.
It seems that more than help us find love, the 7 billion people walking this Earth only seem to come in the way of us and our destiny. But, just as the digital world has improved countless things in our lives, it has also made it easier to find 'The One', as Puneet soon found out.
Finding a match
Like so many other young professionals, the struggle of finding a perfect match, coupled with all the other demands of life, was tiring Puneet. Until he found a smarter way - JeevanSathi.com.
That was the turning point for Puneet. "Somewhere the destiny worked," he said, remembering the life changing moment when he came across Priya's profile. "When I accepted the request of Priya," her recollects fondly, "after that I couldn't really believe it was happening."
From a man frustrated with the hunt for his perfect match, suddenly, everything came together. After accepting Priya's match request, things began to move forward with the sort of pace only destiny can bring about. This initial acceptance was followed by chats, which soon turned into phone calls and, after the usual meeting of the families, they finally tied the knot on 16 November of this year.
"Meeting Priya is the best event that happened in my life and its all because of Jeevansaathi.com," says Puneet emphatically, continuing, "It (Jeevansathi.com) served as a messenger of almighty for us...and guided us for the rest of it...which was meant to happen." Now, Puneet is looking forward to the next, and most fulfilling chapter of his life - a lifetime with his beautiful wife Priya.
Match made in heaven
While Puneet probably feels like his case was a one-in-a-million, the truth is that Puneet is only one of millions who have experienced the magic that Jeevansathi.com makes possible. A magic made possible by the diligence of Jeevansathi.com that painstakingly runs each profile through a manual screening process to ensure dreams come true. It's a process the company takes seriously because they understand that they are weaving destinies together.
It's this sort of approach that makes a newlywed like Sonal Kala so grateful. "I met my partner through jeevansathi.com, and I am very grateful to them for making it happen, I have found my soulmate and I am very happy that I have chosen the right partner for me!"
Praveen Srivastava's testimony only goes to exemplify the unparalleled level of matchmaking that Jeevansathi.com provides. While he maintains that it was love at first sight for both his wife and him, he also stresses on just how well matched they were, saying, "Both of our family liked each others values & customs."
It's this sort of thoroughness that makes Jeevansathi.com one of India's leading matrimonial websites, and with over 10 lakh profiles, you know you'll find your one in a million.