Bangalore's iconic bar chain Pecos is going public: I'll drink to that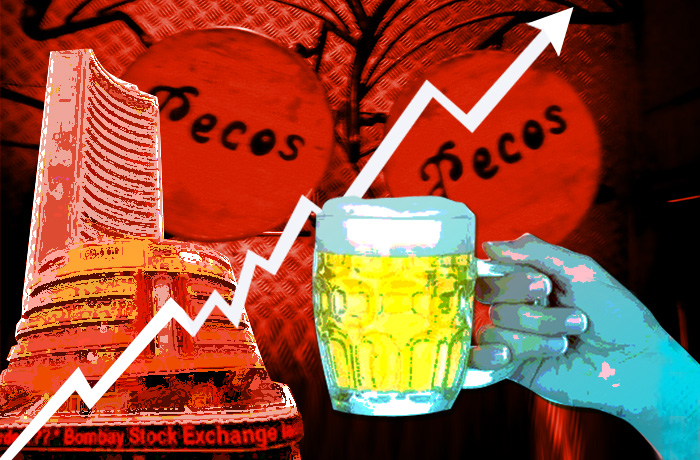 To a Bangalorean, the name Pecos is synonymous with good times, and for good reason. They've been one of Bangalore's oldest and most loved chain of bars for ages. A bastion of two of Bangalore's favourite past times - classic rock and drinking beer.
Usually when an article begins like that, it means the place is closing down. But Pecos isn't slipping off into the sunset. On the contrary, it's boldly striding forward, and how.
The chain of pubs is about to go public with a listing on the Bombay Stock Exchange Small and Medium Enterprise (BSE SME) platform on 23 July 2015. With 4,59,000 shares being offered at Rs 50 a share, they hope to raise just under Rs 2.3 crores of capital.
The move is a bit of a maverick one as, to the best of our knowledge, it's the first instance in the country of a solely pub-based business going public. And a family-owned one, no less. When we asked Pecos' proprietor Collin Timms where he got the idea to go public, his response was, "It's a first of its kind to my knowledge. But that doesn't matter. What matters is that it's the right decision at the right time".
Shaken, not stirred
Timms knows a lot about timing and making decisions. When he started Pecos 26 years ago, Bangalore was a vastly different place to the hectic metropolitan it is today. Still, Pecos has survived the ravages of time. While old businesses have downed shutters and been replaced by newer, shinier outlets, Pecos has not just survived, but grown.
From a single bar in 1989 to four today, Pecos occupies a reasonably secure spot amongst Bangalore's many pubs and bars. But Timms isn't resting on his laurels. "There are many newer, more glitzy places coming up all the time, and that's a reality we have to deal with", he told Catch. The money raised from the public offering, he says, will go a long way towards keeping up with the competition.
That's not to say that the capital being raised will go towards turning Pecos into one of the newer, kitschier bars competing with it. Timms knows that Pecos' USP lies in its grungy, old-Bangalore feel and he isn't going to mess with what is clearly a winning formula.
Instead the money will go towards 'corporatising the brand'. He wants to put new systems in place to increase efficiency and profitability, while remaining the same brand Bangaloreans have grown up with.
Pecos' insistence on being true to its roots shines through in its IPO offering as well. "Ours is a popular hangout for young creative individuals. despite there being nothing spectacular or unique about the beer served or the food prepared," goes the IPO, not just unashamed, but positively revelling in its dive-bar ethos.
The corporate revamp therefore, is not so much about a new Pecos experience, but a better one.
While all of this sounds well and good, Pecos will face their true test once the stock goes public. After all, who'd want to invest in a family-owned, one-city-only pub operation? But Timms is confident this is the right way forward. "Ours is an established brand name amongst Bangaloreans. We have a long, and established clientele who not only have nostalgic value for the place, but also see it as a strongly performing business." he says. "Besides, it's a relatively small share issue", he adds, sounding relaxed and assured.
Pecos is not just unashamed of its dive-bar ethos, it seems to positively revel in it
He isn't wrong about any of that. Until January, 2015 of fiscal year 2015, the business already had revenues of just under Rs 2.5 Cr with just over 25 lakhs in operating profit - making it a safe, even if not a particularly lucrative, bet for investors.
Far from last call
Once the share offering ends on 28 July, Timms is clear about his priorities. First up, Bangalore will get a brand new Pecos in addition to the four that are currently packed to the brim. After that, the business is looking to shore up its current bars, which, based on some recent experiences, isn't a bad idea at all.
Will Pecos finally break out of Bangalore though? "Yes", says Timms, "soon. But not immediately."