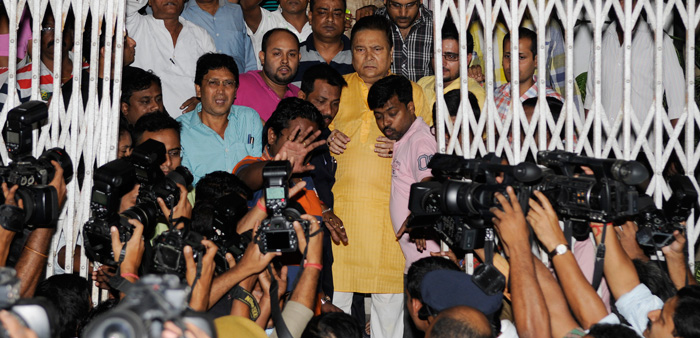 The Kolkata High Court, on 19 November, has rejected the bail plea of former West Bengal Transport Minister Madan Mitra, accused in the Saradha chit fund scam.
Earlier on 18 November, Mitra submitted his resignation to CM Mamata Banerjee, who accepted it and forwarded it to Governor Kesari Nath Tripathi.
"The CM accepted Madan Mitra's resignation which was forwarded to the Governor who accepted it. He has cited 'personal reasons' behind his resignation," a Raj Bhavan official said. Banerjee had rejected Mitra's resignation when he submitted it to her in December.
The minister decided to step down after the CBI argued before Calcutta High Court that his bail be cancelled. The CBI reportedly pleaded before the high court to cancel Mitra's bail, granted by an Alipore court on 31 October.
CBI counsel K Raghava Charyulu said Mitra's "influence was all pervasive" and he could "tamper evidence". He also wondered how the Alipore court granted Mitra bail when the high court had earlier rejected it.