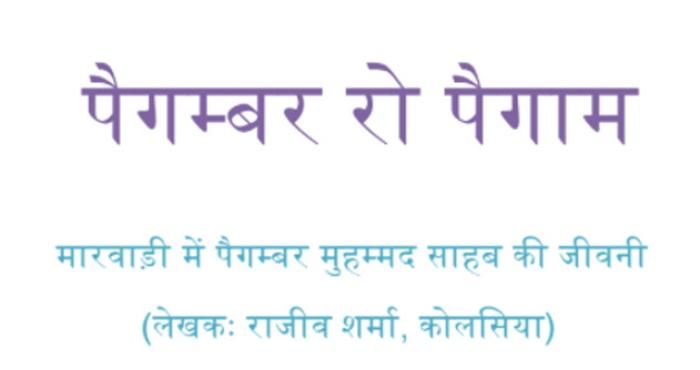 Rajeev Sharma, a 27-year-old naturopath from Rajasthan, has been subjected to ridicule on social media for writing a book based on the life of Prophet Muhammad.
Sharma authored a 112 page e-book in Marwari - titled Paigambar ro Paigam (The message of prophet) - and uploaded in December last year.
According to a Hindustan Times report, Sharma is being trolled on social media, with users mocking him for propagating another religion instead of his own.
Earlier this year, Sharma had spoken about the hate mail his book had garnered. In an interview with The Wire, Sharma said, " People are calling for me to be shot or hanged, and some have even suggested I join the IS! Those e-mails really disappointed me."
"I believe that those who post these messages are against the idea of peace, and cannot belong to any religion, because no religion in the world is opposed to peace."
Sharma said the book was written to spread the message of peace, and was meant for easy comprehension of those who do not understand languages like English, Urdu, Hindi or Arabic.
He has also authored a Marwari translation of the Hanuman Chalisa and is planning to work on a translation of the Holy Quran soon.