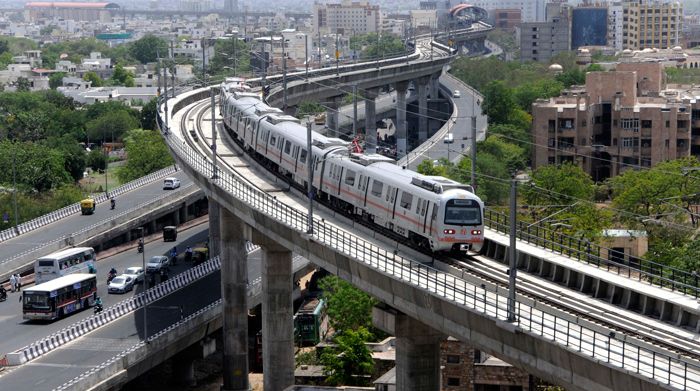 A month has passed since the commencement of metro service in Jaipur and it has had a great success during this period. The high quality facilities provided by the metro services are supported by modern technology. It only takes 180 seconds to clean up the metro trains, which is done using a machine imported from Belgium.
Here are some interesting facts about it:
1. The machine consumes only 60 units of electricity to complete the whole task.
2. Recycled RO water is used for washing and cleaning purposes.
3. In the first phase, it uses a special washing solution which keeps the shine of metro intact for 30 years.
4. The outsides of the trains are cleaned every 72 hours.
5. Metro moves at 3 Km/hour during the cleaning process.
6. 2,000 liters of water is used to clean a train consisting four coaches.
7. It takes 15 workers to clean the coaches from inside using special chemicals.
Jaipur metro has received an overwhelming response from the people and outperformed the Bengaluru metro, ranking second after the Delhi metro. The metro staff works arduously to ensure that it matches international standards in terms of cleanliness and security.
So next time you go on a visit to the Pink city, don't forget to take a ride in Jaipur metro.