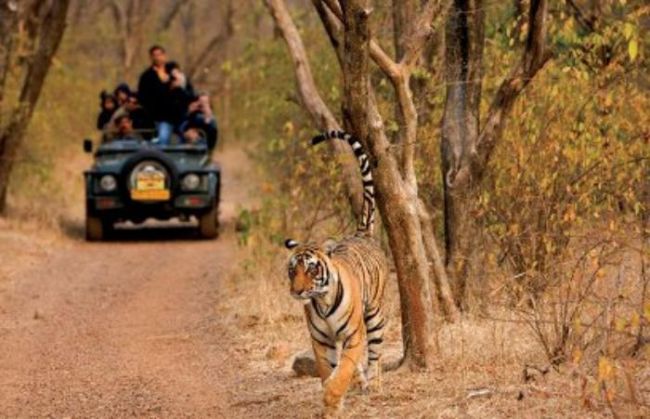 The forest department has accepted that various schools, hotels and restaurants have been set up withing the 500 metre range of Ranthambore wildlife sanctuary in Rajasthan without receiving a No Objection Certificate (NOC).
Apart from the fact that no action has been taken by authorities, what's cause for concern is that people in these establishments are now very vulnerable to attacks by tigers, whose environment has been blatantly encroached.
"There has been a constant violation of construction rules inside and around the sanctuary area. The government needs to act to save the tigers. If steps are not taken, then human encroachment will increase in the home of tigers," says environmentalist Babulal Jaju.
The forest department has sent details of 38 hotels, resorts, schools, etc. to the 'Lokayukta'. Reportedly, 22 of them stand within the 500 metre range. However, according to reports, the forest department has not sent details of all the establishments to the 'Lokayukta' and allege that the number of hotels and restaurants within the 500 metre range is much more than 22.
Addition Chief Secretary of the forest department said, "Carrying out commercial activities near the sanctuary area without an NOC is illegal. Strict action will be taken after we receive the information."