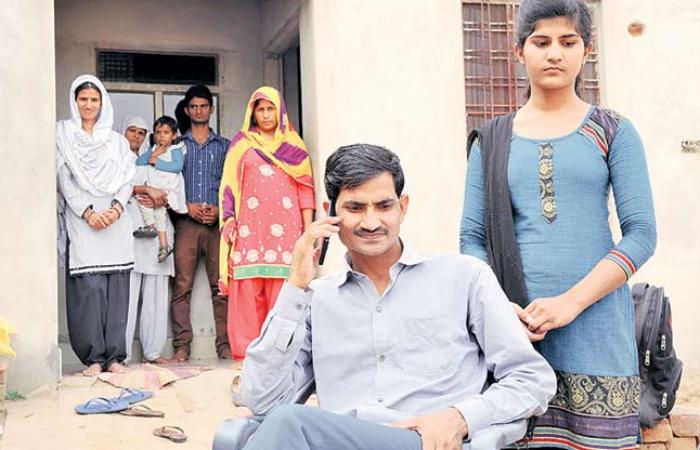 Just days after Prime Minister Narendra Modi praised primary school teacher Imran Khan, during his United Kingdom visit, the Rajasthan government has now offered him a job in the state's science and technology department.
PM Modi had praised Khan for developing 52 educational mobile apps.
Who is Imran Khan?
The man in question is a 37-year-old Sanskrit teacher at a government school in Alwar. He came into the limelight after he introduced 52 educational apps in a period of three years and dedicated them to students for free.
PM Modi spoke about Khan during his speech at Wembley in London on 13 November. The Prime Minister hailed Khan's contributions to the education sector.
What the new job entails
Technical and Higher Education Minister Kalicharan Saraf offered Khan the job of Rajasthan project officer.
The minister also felicitated him with a cheque of Rs 11,000.
Saraf said the state government has offered him a job in the science and technology department and it is up to him to accept it or not.
The minister also added that government is ready to provide him any kind of assistance he needs.
Commenting on the state government's offer, Khan said that it was too early for him to decide whether he will take up the job offer or not, but it is an honour for him