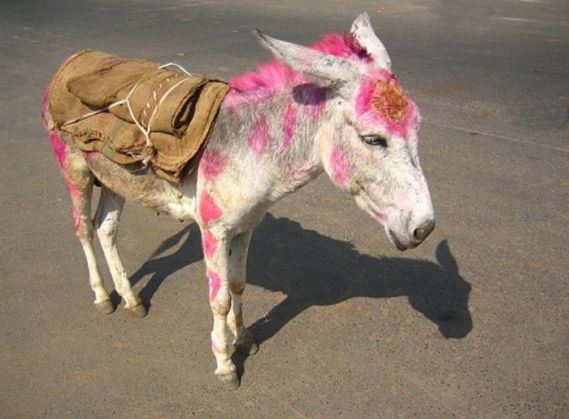 A man in Sikar, Rajasthan was stripped naked and paraded on a donkey for harassing a woman in Shekhawati village of Sikar district.
According to media reports, the 24-year-old man had harrassed a married woman by sending her messages and calling her during odd hours.
Police said the woman decided to teach him a lesson and invited him to meet her at the village where he was then beaten up by her family members and allegedly paraded naked on the donkey.
The matter came to light after video of the incident went viral.
The police has arrested three people in connection with the case. The accused have been identified as Prakash Chand, Mohammed Munaf and Vidhyadhar Balai.