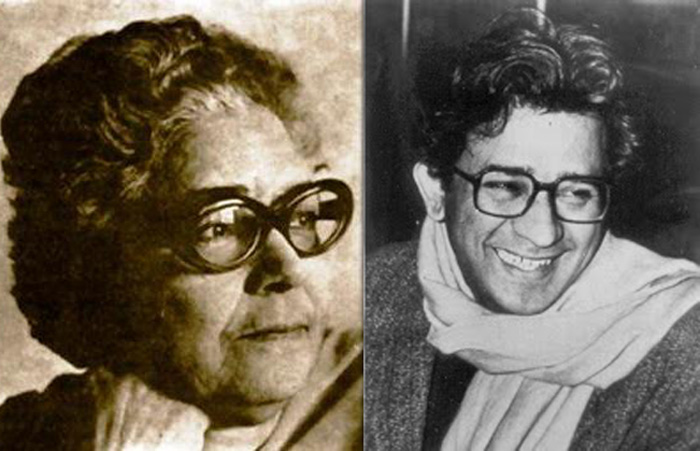 The state government of Rajasthan, led by Vasundhara Raje, has decided to remove poems and short stories by Urdu writers Ismat Chugtai and Safdar Hashmi from the Hindi textbooks.
According to media reports, short stories like 'Ek din ki badshahat' and 'Ajmer ki sair' will be omitted from Class 5 books. Similarly, 'Haleem chala chand par' and 'Soot ka reshma' from Class 4 books and 'Chand ke khatir' from Class 3 books, will be removed.
On 24 August, the government had ordered changing of curriculum from Class 1 to Class 8 to promote 'local cultural practices and beliefs'.
"These chapters and poems were loaded with Urdu words which we believe are difficult for a majority of students to comprehend. Besides, they were highlighting practices of a particular community which is against our guidelines for redoing of textbooks," a member of textbook redoing committee told TOI.
Reportedly, it was suggested that these chapters be replaced by life stories of Sindhi saints like Tauram and Kawar Ram, and freedom fighter Hemu Kalani.
Congress leader Sachin Pilot has also accused BJP of attempting to saffronise the education in the state.
"I think it is an absolute blatant example of how the BJP in Rajya Sabha in Rajasthan state is trying to saffronise education. The government of Rajasthan is trying to twist history to suit its own ideology. You are taking out the names of Urdu poets, historians and any kind of written curriculum written by a non-Hindu is being excluded only on the basis that the person is a Muslim or a non-Hindu is absolutely condemnable," he told ANI.
According to some educationists, it also violates the National Curriculum Framework 2005 which presses upon usage of multi-lingual content to promote national integration.