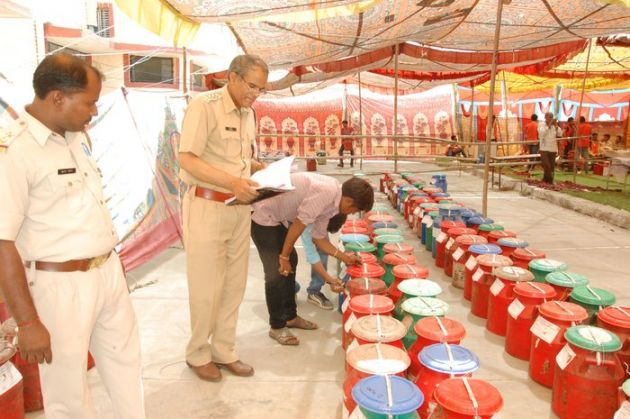 Vijay Kumar Kamboj of BJP, Mahal Singh Rana of SAD and three others were arrested in Rajasthan with 7.5 kg of poppy husk. The group was trying to transport the poppy into Punjab. Five packets of 1.5 kg each were seized from them which were meant for self-consumption. SHO of Pallu Tehsil in Hanumangarh district, Sunil Charan, has found that the arrested are addicts, a fact confirmed by the group.
Reaction from the parties
BJP has been involved in the anti-drug campaign and SAD is already facing the pressure to solve drug addiction problems of Punjab. The state is already considered to be the biggest consumer of narcotics in the country. Acting swiftly, BJP suspended Vijay Kumar for six years and SAD refused to even accept that Rana was a member of their party.
District President of SAD Gurpal Singh Grewal stated that they were oblivious to the fact that Rana was using party's name and calling himself SAD's rural block president.
Punjab's growing drug problem
According to estimates, around 75% people between the ages of 15 to 25 are addicted to drugs in border areas of the state and 73% in rural regions. Department of social security development of women and children stated that there is at least, one drug addict in 67% of rural families in Punjab, and also at least one person dies of drug overdose in a week.
Source: Indiatimes.com