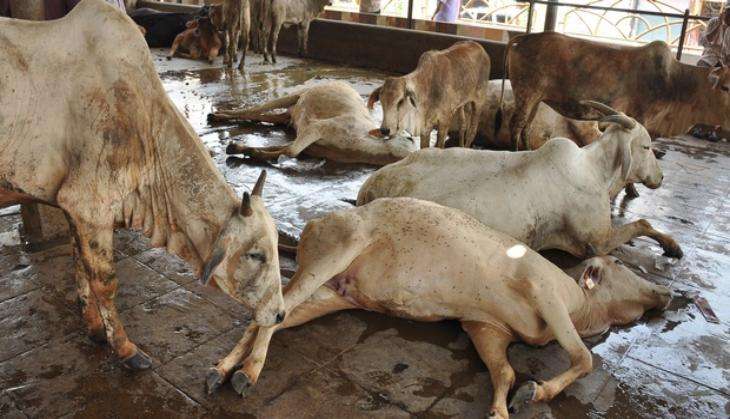 The Aam Aadmi Party today asked Rajasthan Chief Minister Vasundra Raje to resign following the death of hundreds of cows at government-run Hingonia gaushala, claiming she knew of the poor state but did not move to improve the situation.
AAP leader Ashutosh said that the high court was told by government officials that the chief minister has been informed about the poor situation in the Gaushala on 29 February, after which the high court issued detailed guidelines to improve the situation, but despite all this, hundreds of cows died due to poor arrangements.
Ashutosh, following his visit to the gaushala with other party leaders, demanded the resignation of Raje. "BJP does dirty politics in the name of cows and it is very disappointing that several hundred cows have died in a BJP-ruled state and what is more disappointing is that chief minister has no time to visit the Gaushala," he said.
Meanwhile, Congress leader Sachin Pilot said that the government should hand over the gaushala to private and experienced entities to save the cows from dying.
More than 100 cows have reportedly died at the cowshed in Jaipur. The Raje government has been criticised by Congress, VHP, and Bajrang Dal over the death of cows. Congress has alleged that 100 cows have died due to "mismanagement and lack of facilities" at the gaushala while VHP has claimed that more than 500 cows died due to the "inhuman behaviour" of Raje government towards them.
-PTI