World's largest active Yellowstone geyser erupts for 3rd time ‪Yellowstone National Park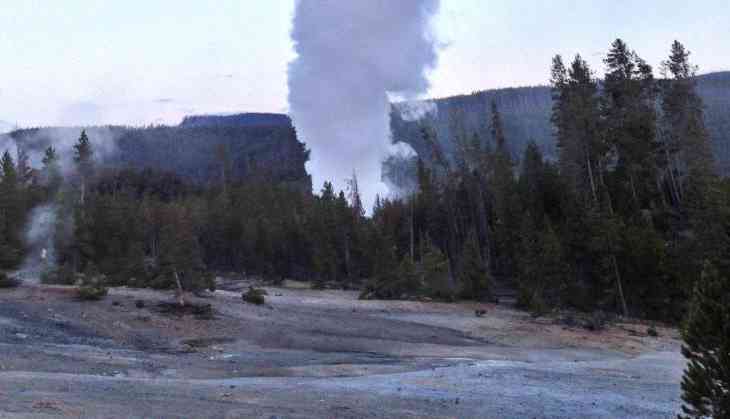 Geologists at Yellowstone National Park have reported the third eruption from the world's largest active geyser in the past six weeks.

The world's largest active geyser, Yellowstone National Park swa third eruption in the past six weeks, says geologists.

On Friday a park visitor reported seeing a rare eruption of Steamboat Geyser, the National Park Service said.

Park geologists compared the report with seismic activity and the discharge of water and concluded the eruption probably started at 6:30 a.m.

On March 15 and April 19, also the geyser erupted.

The three eruptions which took place in this year were smalled than the eruption that occurred Sept. 3, 2014.
Also Read: 'God will throw all Muslims from heaven to hell for buying from Starbucks', says popular preacher Abdul Somad
Steamboat Geyser erupted three times in a year in 2003, Reuters reported, citing information from the U.S. Geological Survey's Yellowstone Volcano Observatory.

This year's pattern is unusual but does not necessarily suggest a more destructive volcanic eruption is near, a geologist told Reuters.

"There is nothing to indicate that any sort of volcanic eruption is imminent," Michael Poland, the scientist in charge for Yellowstone's observatory, told Reuters in an email.
Also Read: I 'wanted to die' after my sex tape was leaked, it was like being raped', says Paris Hilton