World Food Day: India 97th most hungry nation, a lot needs to be done
Catch Team
| Updated on: 16 October 2016, 2:52 IST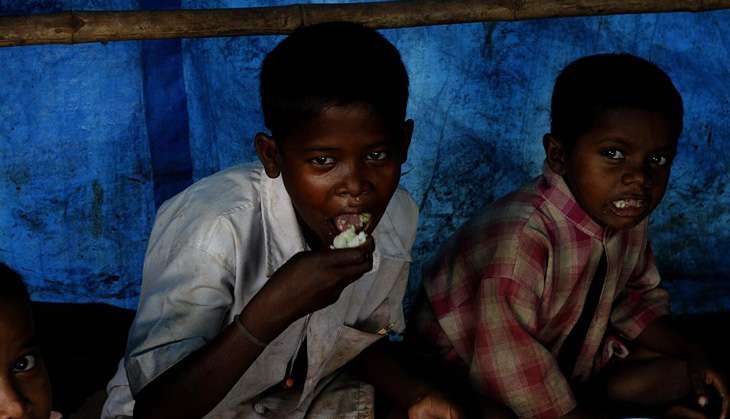 Sunday, 16 October, is World Food Day (WFD), a day of action against hunger.
This day marks the foundation of Food and Agriculture Organisation (FAO) of the United Nations in 1945. But it took until 1979 for the first World Food Day to be observed.
One may wonder: why is the World Food Day important? Here are stark statistics that show why:
Number of children who die from malnutrition globally every year.
These children are under the age of five.
Roughly, about four out of 10 children in poor nations grow up with damaged bodies and brains due to malnutrition.
The cost of malnutrition on the global economy.
"Hungry people have learning difficulties, are less productive at work, are sick more often, and live shorter lives", according to the website www.worldfooddayusa.org.
Even in the US, one of the most economically-developed countries on the globe, one in seven people (14.3%) do not get enough to eat.
Two primary reasons that lead to hunger:
"Loss of a job, a family tragedy, poor health, or an accident can make anyone, anywhere, go hungry in a moment."
"Extreme climate events, war, or even financial crises can dramatically affect a person's ability to feed themselves and their families."
India's rank in the global hunger index, 2016. According to the index, India's condition is 'serious'.
A total of 118 countries were ranked.
India only does better when compared to sub-Saharan nations, Pakistan, North Korea and Afghanistan.
India's agricultural growth and foodgrain production is presently slipping because of erratic weather conditions. While India is no longer an agricultural economy, a huge share of rural India still subsists primarily on agriculture, and lives below the poverty line.
In such a scenario, the World Food Day ought to mark renewed focus on new policies to overcome the challenge of hunger.
Edited by Shreyas Sharma
More in Catch
Almost 40% of India's children are stunted, says global hunger report
Tribal dies of hunger in 'food secure' Chhattisgarh. Who is to blame?
Dalit gets ration after dying of hunger, pradhan finds water for village