Why Shahbaz's release is a story of Taseer women's steely resolve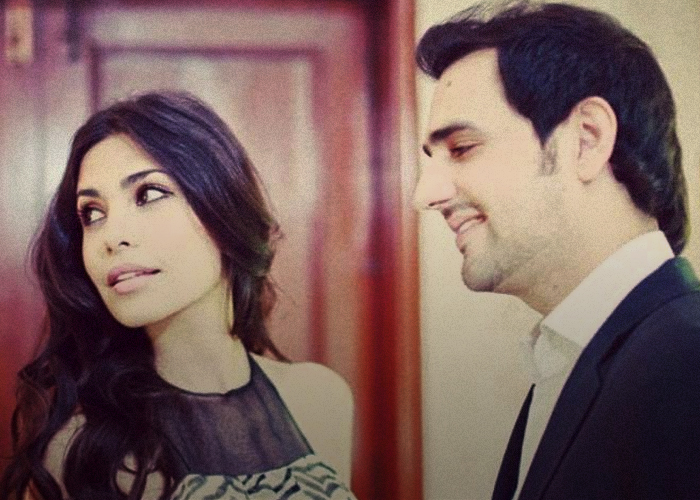 237 weeks. That's the length of time Shahbaz Taseer, the son of slain Pakistani politician Salmaan Taseer, spent with his abductors.
There was a woman who was keeping count. His wife Maheen, who had been married to Shahbaz for just over a year when he was dragged out of his car and taken away by gunmen from near his office in Lahore on August 26, 2011.
"A smile hides my pain, a hug masks my heartache, and a laugh covers my tears," she tweeted four days ago, little knowing that her husband would soon walk free on the outskirts of Quetta in Balochistan.
The passage of time overwhelmed her. She could have moved on in life. But she did not. She waited for her husband to return. She drew no comfort from the execution of Mumtaz Quadri, the assassin of her father-in-law Salmaan Taseer who was hanged a week ago.
Also read: Helping hand or wild goose chase? How to read Pak NSA's terror 'tip-off'
"All I pray for is the return of life, My husband...," she wrote on hearing of Quadri's hanging.
Her life has returned. And she is grateful.
"Thank you to each and every one of you who prayed for Shahbaz. Allah is kind and merciful. We are so so grateful mashAllah. Never stop believing," she posted on Facebook.
Maheen no longer needs to count the weeks that have flown by without Shahbaz. Or the Eids, the birthdays, the anniversaries anymore. Or stare at the door through which Shahbaz walked out in August 2011.
The Taseer Women
Reports suggest Shahbaz walked into a restaurant at Kuchlak near Quetta, ordered food and then made a phone call to Lahore. His release following Quadri's hanging is making many wonder if the two developments are connected. There are question marks over the Pakistan Army's role in his release, and speculation that the Taseers paid a fat ransom.
Maheen or the other Taseers couldn't care less. They are happy to have "a die-hard ManU fan. An astronaut who has never been to the moon" back.
Also read: 'Pak should behave like a nuke power, not a teenage bully': Amrullah Saleh
The Taseer women had barely gotten over the killing of Salmaan Taseer, the then governor of Punjab, on January 4, 2011 when Shahbaz was abducted. But they've fought on bravely. Much like their father. Hours before Salmaan was assassinated because of his opposition to Pakistan's controversial blasphemy law, he tweeted his determination was so strong that he was not afraid of the "surrounding fire". "Mera azm itna bulund hae/Parae sholon se dar nahin/Mujhe dar hae tu atish-e-gul se hae/Ye kahin chaman ko jala na dein.significant. (My determination is so strong that I'm not afraid of the surrounding fire/What I'm afraid of is that the fiery beauty of the flower does not burn my garden)."
Following his death, his youngest daughter Shehrbano wrote in a piece for the New York Times, "we buried a heroic man, not the courage he inspired in others".
They posted their father's favourite quote - "you live life once, you live it by your principles and you live it courageously- that's what it's about" - to keep their faith strong.
Also read: Jalalabad attack: Modi needs to give Pakistan a fitting reply
Sometimes they poured their hearts out too. "Today I wait for the morning knock on my door saying sahib is calling you. I'm in bed still. No one calls," tweeted Sara, who loved having "nihari" with her father on Sunday mornings when in Lahore.
It was a tough fight, but they kept at it.
Once Sara was sent a poster of her father's murderer. "Was sent poster of murderer Q (Mumtaz Quadri) declaring the 26-year-old 'the Prophet's policeman'. "Hmmm...Could the Prophet (PBUH) really trust this man?" she wrote.
There were several harsh comments too. But they handled it all with grace.
The Ordeal
Apart from being a psychological counsellor, Maheen had launched a fashion label that kept her busy during the day. But when the day was over, she failed to conquer the overwhelming feeling of being alone and isolated.
"This is a loneliness that nobody can really relate to. People can comfort you, but it is difficult to fathom what it really means to just wait and wait and wait. How do you explain what it means to be without your best friend, your soul mate, for reasons that have nothing to do with either him or you?" she wrote for Newsweek.
The kind words of people kept her going. Thousands of messages of support and prayers for her husband that helped her "push back the darkness, that strengthen my resolve."
Two weeks ago, when Maheen tweeted in desperation, "236 Weeks: Friday the 26th. A date that haunts me. No one is willing to help us..." she had little idea that her "life" would soon return. That Shahbaz walked free on International Women's Day may be a complete coincidence - but a befitting tribute to Maheen, and the other women of steel in the Taseer family.
More in Catch:
Zenspeak: Sri Sri and the art of brainwashing
Disaster airport: Goa's new runway in Mopa will run the ecology over
#TigriGirl burnt: rape & attempted murder, or a love story gone sour?
Transgenders fight for their right to participate in Ujjain Kumbh Mela