When a real tiger showed up at Florida school's jungle-themed prom, video inside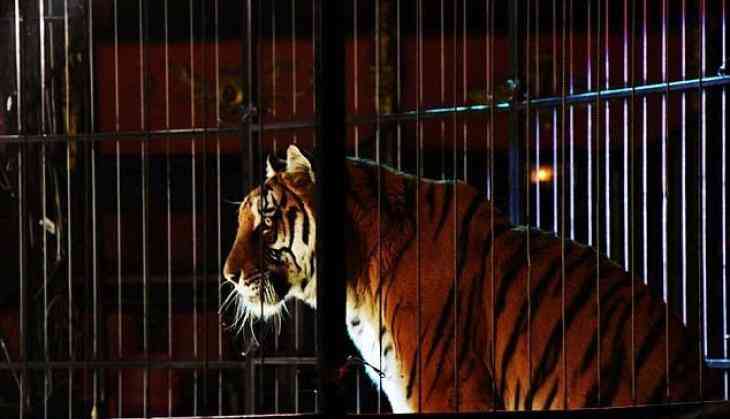 Christopher Columbus High School in Florida organised a prom night based on Jungle theme but little did the students knew that things would go wild. This annual event was organised at the Double Tree Hilton Miami Airport Convention Center on Friday. Students were taken by surprise seeing the giant cat in the iron cage.
Along with the Big cat, there was a lemur, two macaws, and an African fennec fox.
Seeing the tiger at Prom night sparked an outrage. A lot of students, teachers and parents took to social media calling it "animal abuse."
An animal expert Ron Magill said, "The tiger is clearly looking for a way to get out of that situation, it's not difficult to interpret that behaviour,"
He also added: "He was surrounded by people, cell phones, lights, jugglers juggling fire. I really don't know what they were thinking. Exploiting animals for entertainment at parties — that time has passed. We know better; we've been educated."
There were a lot of people who called the school shameful. Some said, " This poor tiger was used as an exotic amusement for the mindless teenagers who were present."
Also Read:WWE: When CM Punk confirmed that he might return to WWE