What's behind Amarinder's refusal to meet Canadian defence minister Sajjan?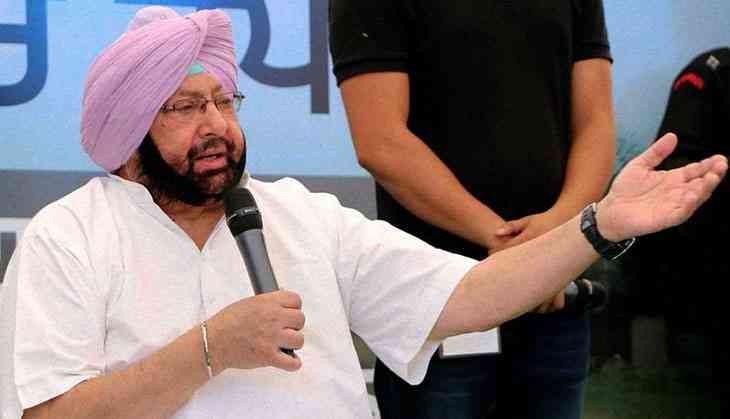 Punjab Chief Minister Captain Amarinder Singh has courted controversy by refusing to meet Canadian defence minister Harjit Sajjan during his forthcoming visit to India, on the grounds that the latter is a 'Khalistani sympathiser'.
While Canada has termed his remarks as 'disappointing and inaccurate', Amarinder sticks to his 'principled' stand. His stand, however, has stirred a hornet's nest, and the question doing the rounds is why did he make this statement in the first place.
Amarinder's sweeping statements
Amarinder has termed both Harjit Sajjan and his father Kundan Sajjan as Khalistani sympathisers. He has said that Sajjan and several other ministers in Canada sympathise with those indulging in anti-India activities, notwithstanding Canada's claims to the contrary.
He said that while India, as a democracy, believes in the freedom of speech enshrined in the Constitution, he would personally not meet any Khalistani sympathisers. Amarinder said Sajjan is welcome to attend conferences and meetings and even visit Darbar Sahib, but he would personally not entertain the Canadian minister, as he had concrete information about his being a Khalistani sympathiser, just as his father Kundan Sajjan was while being a board member of the World Sikh Organisation (WSO). He added that his state government will provide full security to the minister and also ensure that he gets due treatment as per protocol.
Amarinder added that not only Sajjan, but other Canadian ministers and MPs, including Navdeep Bains, Amarjeet Sohi, Sukh Dhaliwal, Darshan Kang, Raj Grewal, Harinder Malhi, Ruby Sahota, Jagmeet Singh and Randeep Sarai are were well known for their leanings towards the Khalistani movement.
Pointing to the damage the Khalistani movement had done to Punjab, Amarinder said as many as 35,000 innocent lives were lost during those days of violence. He said people like Sajjan had not only run away from the turmoil to settle abroad, but were encouraging such extremist elements by supporting their philosophy.
"I'm not bothered about what Sajjan or others in the Canadian government think about my stand. I am concerned only about the detrimental impact of these Khalistani sympathisers on the country, particularly on Punjab," he said, reacting to Canada's response to his statement, and Dal Khalsa's assertion that his refusal to meet Sajjan will bring down his own stature and not that of the Canadian minister.
Criticism from SAD and AAP
Along with Dal Khalsa, Amarinder's stand has also been attacked by his political opponents Shiromani Akali Dal (SAD) and Aam Aadmi Party (AAP).
SAD president Sukhbir Singh Badal asked Amarinder not to act petty and spiteful, and give the defence minister of a sovereign country the respect he deserved. He said: "Punjabis worldwide are proud of their elected representatives in Canada, and Sajjan is an example of personal accomplishment for the entire Punjabi diaspora. He should not be disrespected in this manner."
Sukhbir further said: "Moreover it is not in the fitness of things for senior political leaders to show such rancour. One can take a lesson from Prime Minister Narendra Modi. He was denied visa by the United States, but that action did not make him bitter to that country. In fact, Modi has gone out of the way to improve relations between India and the US.
"Punjabis worldwide also expect Amarinder to behave in a similar fashion and show political statesmanship, and use his office to improve relations with Canada, not to ruin them. If the Union government and the states are giving due deserved respect to Sajjan, so should Amarinder and the Punjab government. This is the least which is expected from them, considering Sajjan is from their state."
AAP MLA Sukhpal Singh Khaira said Amarinder's stand reflected his vindictiveness towards Punjabis living in Canada, as he wanted to take 'revenge' because they did not welcome him during his pre-poll visit to the country. He asked Amarinder to withdraw his statement.
But Amarinder has termed AAP's reaction as 'expected', and in line with AAP national convenor Arvind Kejriwal's 'proven softness' for the Khalistani forces.
Competitive nationalism
There are many layers to the story, according to political observers.
Canada-based senior radio journalist Gurpreet Singh pointed out: "Perhaps Amarinder is trying to carve out a space for himself in this era of competitive nationalism."
Observers say it is true that Sajjan's father was a member of the WSO, but the organisation has diluted its stand on Khalistan over the years. It is no more than an advocacy group now.
Gurpreet himself believes that Khalistan is a dead idea, and Amarinder has made this statement keeping his future politics in mind.
There are many who feel that Amarinder is reacting strongly to the forces that compelled him to cancel his Canada visit last year, which left him insulted and humiliated. These forces had attacked even the Akali leadership, while welcoming the AAP leadership.
At the same time, observers point to Amarinder's previous tenure, when these very people had welcomed him. Pictures had appeared in media on Amarinder's visit to the Dixie Road Gurudwara, where he addressed the people with a banner reportedly saying 'Khalistan Zindabad' in the background.
Veteran political observer Jagtar Singh said Amarinder's statement on Sajjan and other Canadian ministers being sympathisers of the Khalistani movement leads to the logical conclusion that the idea of Khalistan is very much alive and has a strong support base overseas. "This has brought the idea and struggle for Khalistan back to the global political discourse," he said in a write-up.
Sajjan's background
At the same time, observers also point to Sajjan's background, which led to Amarinder coming out with such a harsh statement. They point to the episode when Sajjan, in his role as Lieutenant Colonel in the Canadian Armed Forces, and his soldiers participated in a Remembrance Day event in a Sikh Gurudwara in Surrey in 2011 that had posters of 'martyrs' of the Khalistan movement.
However, he had reportedly warned his colleagues not to let themselves be photographed near these posters.
There have been reports of Canada having apologised to India over the issue after an internal ministerial probe into the matter.
Observers point out that Sikh politics in Canada is playing out in various forms, with even the mainstream Canadian political parties going overboard to woo the community for political gains.
"It is true that Canada is a very liberal country, but what is the aim of observing a Sikh Heritage month on the scale at which it is being done? How could you allow an 'akhand path' at the Canadian Parliament last year? And these will be the same people coming out with strong statements if such a thing happens in India," said an observer based in Canada.