Well before the nuclear triad was complete, the US knew about India's secret missile projects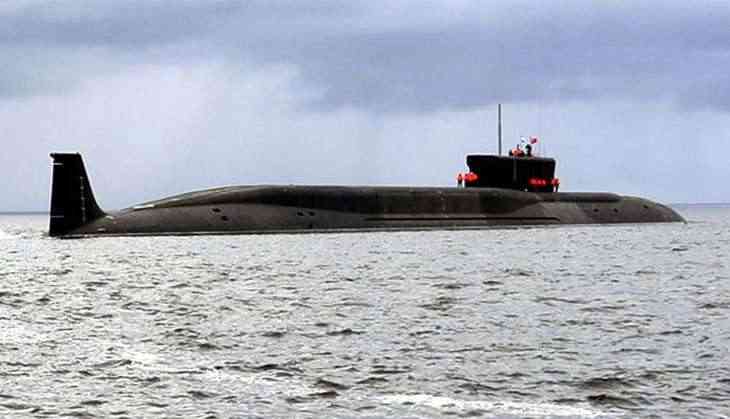 Months before India and the United States signed the framework nuclear agreement, US spies managed to get their hands on vital information on India's nuclear missile programme.
The Pokhran nuclear tests in 1998 had caught the US spooks by surprise, leading to remarks by the Congress like how "the absence of information has raised fundamental questions about the nation's intelligence effort, which will cost some $26.7 billion in FY 1998."
'Spectacular intel'
However, if recent documents leaked by former National Security Agency (NSA) contractor and whistleblower Edward Snowden are to believed, the Americans managed to up their game. The document published on The Intercept, an American website, says US spies had prior knowledge of India developing nuclear capable Dhanush and Sagarika missiles, and two airdropped bombs as early as 2004.
To put the timing of US intelligence in perspective, Dhanush was successfully test fired in 2016 while Sagarika was test fired in 2008.
The document published in January 2005 was basically part of an article on SID Today which the intercept describes as "the internal news website of the NSA's core Signals Intelligence Directorate".
It is part of the trove of secret NSA files which were leaked by Edward Snowden, who worked as a contractor with the NSA till 2013 before he finally landed up in Russia via Hong Kong much to the anguish of the US authorities.
"New collection access yields 'spectacular' intel" as the document is called details how "cross programme collaboration" and "SIGINT programmes working together" led to satisfying intelligence needs and success against India's nuclear programme. 'SIGINT' is how the intelligence community describes information gathered through electronic signals.
The document states that in October 2004, 'Rainfall, an NSA site in Australia, "successfully geolocated signals of a suspected Indian nuclear weapons storage facility."
This prompted a foreign satellite collection facility Lemonwood, and Unidentified Signal and Protocol Analysis Branch to collaborate in isolating the signals and confirming that they related to India's nuclear weapons. However, a need was felt for more "demodulating equipment"and once the equipment was fielded the network provided "spectacular activity".
This new access to information on Submarine Launched Ballistic Missile Sagarika, and Dhanush, the sea launched short range ballistic missile, according to the document, gave insight into India's two new airdropped bombs, including a large fuel air explosive, the second one suspected to be from the new generation of airdropped nuclear weapons beside a pilotless aircraft.
At the time of the publishing of the document, the NSA was working to expand collection on what they called a "high priority network". It is not known what other information the NSA could manage through this network.
India's nuclear triad
With the induction of INS Arihant, a nuclear submarine, India had quietly completed its nuclear triad last year, something important for what is called the second strike capabilities, in the eventuality of a nuclear war. And India's no first use policy. Sagarika missiles with a range of 750 km and could be launched from a submarine are important part of this triad. Dhanush, a variant of the the Prithvi 3 missile, can too carry nuclear payload and can be launched from a ship.
India has been one of the major targets of NSA's SIGINT operations as it came out during the initial Snowden files. It ranked fifth in the overall list of countries targeted by NSA's programmes. The initial documents detailed at least two NSA programmes, christened 'Boundless informant' which kept track of emails and phone calls collected by the security agency and 'PRISM' which intercepted and collected content from the phone and internet networks.
Reportedly, Boundless Informant was used to monitor telephone calls and access to internet while PRISM was used for information on specific issue.
Over the past decade or so, India and US have seen heightened security collaboration especially after 9/11 and US intervention in Afghanistan, which is why it comes as a surprise to know how closely US agencies were monitoring India.
However, as a former intelligence official says, the NSA is merely doing what a security agency is supposed to do.