Watch Video: Thrilling roller coaster ride through an apartment by this subway train in China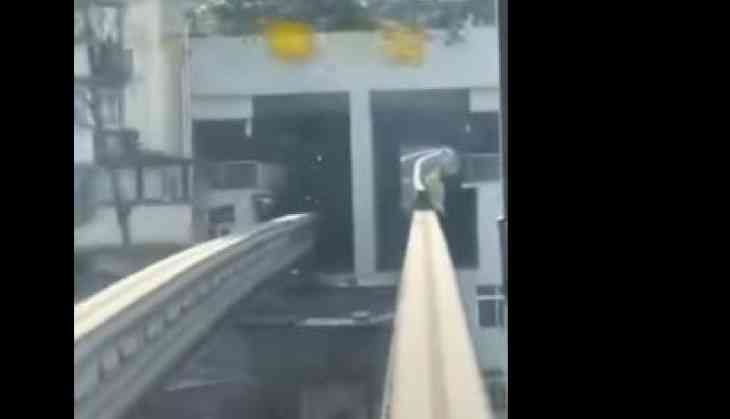 A train journey through a tunnel is normal for commuters and many would have experienced this but what if this journey is made a bit interesting and made a joy ride. A train in China has done this. It passes through an apartment building and also takes it passengers on a roller coaster ride.
Video of the ride has gone viral on social media. In the video, the track seems to be nothing less than a roller coaster. In the video of approximately 35 seconds, the train moves on a single track and completes its journey in an interesting manner.
From the video, it is evident that a passenger has shot the video from inside the train while enjoying this fun ride. The subway track not only enters the building but also crosses a number of pillars.
Also Read:Cocaine Babe: 24-year-old Canadian woman sentenced to 8 years in prison for smuggling cocaine worth millions of dollars